What is DICOM Compatible Monitor?
A DICOM compatible monitor supports DICOM (Digital Imaging and Communications in Medicine) part 14 standards, defined by Grayscale Standard Display Function (GSDF). It ensures the monitor can display accurate grayscale medical imaging, for example, x-ray, and provide detailed information for doctors to make the right diagnoses such as radiology, cardiology, obstetrics, ophthalmology and dentistry.
Professional Clinical Review Monitors of High Performance, Easy Maintenance
To optimize patient care and the greater convenience of medical data access, the MX-Series DICOM monitors are designed to display clear and correct the brightness and greyscale levels of medical images in detail with pre-set DICOM mode for clinical reviews. This helps medical and healthcare professionals work more effectively to communicate authorization on checking medical images, documents, and image-enabled electronic medical records (EMRs) in a medical environment. Equipped with NeoV™ Optical Hard Glass design, the monitors withstand alcohol and other commonly used cleaning solutions. With the monitors also bolstered by a metal casing, this proprietary glass technology shields them from scratches and other damage.
Accurate and Consistent Image Quality
The MX-Series pre-set DICOM mode is compatible with the DICOM Part 14 standard specifications. This calibration function corrects gamma and luminance to achieve the smooth grayscale that is required for the accurate and consistent appearance of clinical data and other medical images.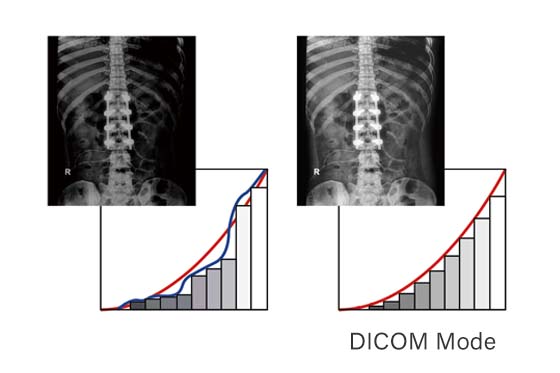 Medical-Grade Certified Power Supply
This series adopt a specially designed low-voltage medical power supply with IEC / EN 60601-1 certified to ensure safety, performance, and reliability in any professional medical environment.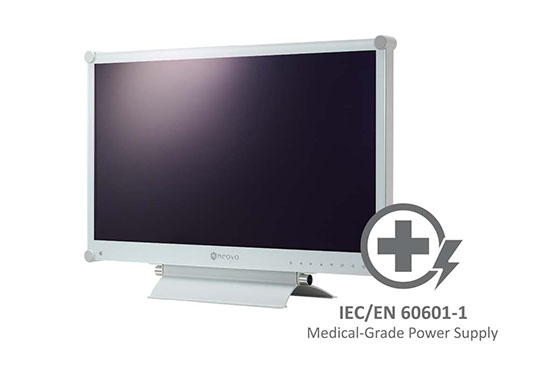 Easy to Clean and Reliable Design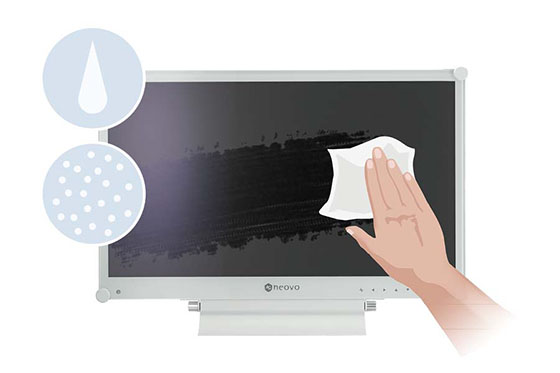 Versatility and Multitasking
Multiple signal source options, including HDMI and DisplayPort 1.2, offer the versatility for the MX-Series to integrate with other instruments. Its broad connectivity enables the PiP/PbP capability that makes multitasking possible — studying different medical images or matching medical records — on a single screen.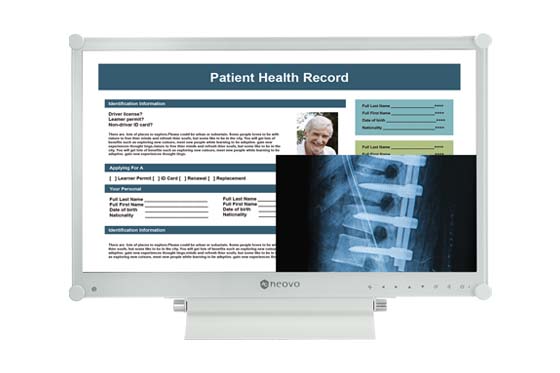 MX-24

24-Inch 1080p DICOM Compatible Monitor
MX-22

22-Inch 1080p DICOM Compatible Monitor
Copyright © 2022, AG Neovo. All Rights Reserved.