AG NEOVO VIDEO WALL: REVOLUTIONIZING DISPLAYS AT MERCEDES BENZ AVTOZAVODSKAYA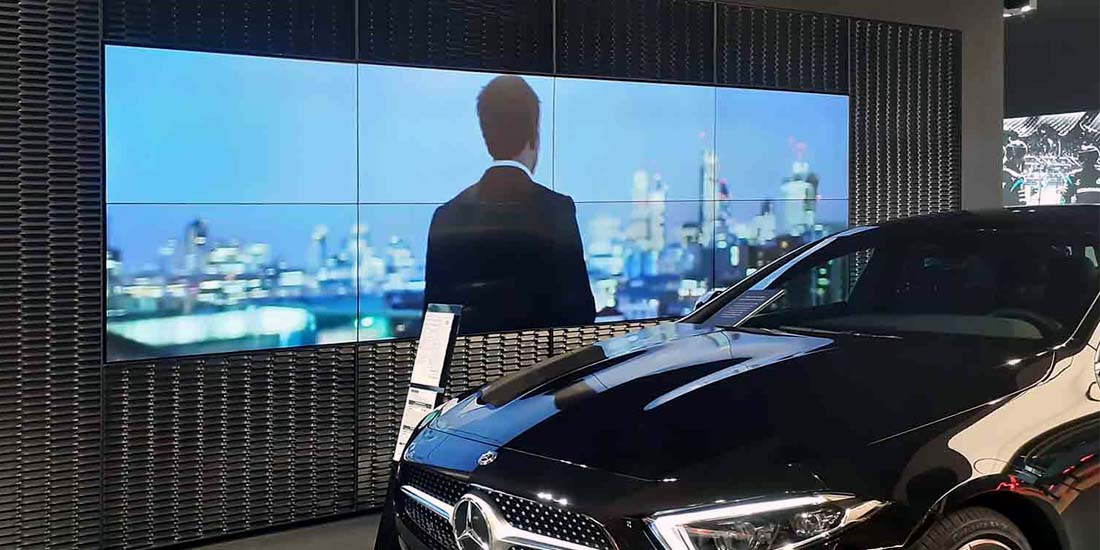 Mercedes Benz are famous for their sleek and modern designs. Their customers expect the same standards in their dealerships. That's why AG Neovo was the best choice for creating an elegant video wall in the Avtozavodskaya dealership.

- Nicolai Valyuzhenich – IMS CEO

Table of Contents
Advancing Automotive Experience with AG Neovo's LCD Video Wall Displays
Mercedes Benz, synonymous with sleek and contemporary designs, sets high standards for their dealerships. It's no surprise that when outfitting the Avtozavodskaya dealership, AG Neovo emerged as the optimal choice for creating an elegant video wall.
Pioneering the Future
At its inception, the Mercedes Benz Avilon Legend dealership epitomized the perfect blend of modernity and sophistication, sweeping through the automotive landscape. Encompassing an extensive 20,000 square meters, it seamlessly integrated state-of-the-art engineering, elegant designs, and technological excellence, providing an optimal backdrop for presenting Mercedes and Avilon automobiles. This expansive and impressive space not only embraced the cutting-edge but also paid homage to its historical roots, once being the esteemed ZIL model workshop in Russia during the 1930s. Discover the fusion of heritage and modernity at Avilon Legend, a testament to automotive innovation.
The best or nothing – The Mercedes way
Mercedes upholds a standard of uncompromising excellence, a philosophy echoed in their choice to renovate this iconic structure. The spirit of ZIL was retained but now complemented by the class and luxury synonymous with Mercedes showrooms. To seamlessly integrate with Mercedes' world-class standards, AG Neovo was chosen to display crucial information reliably and stylishly.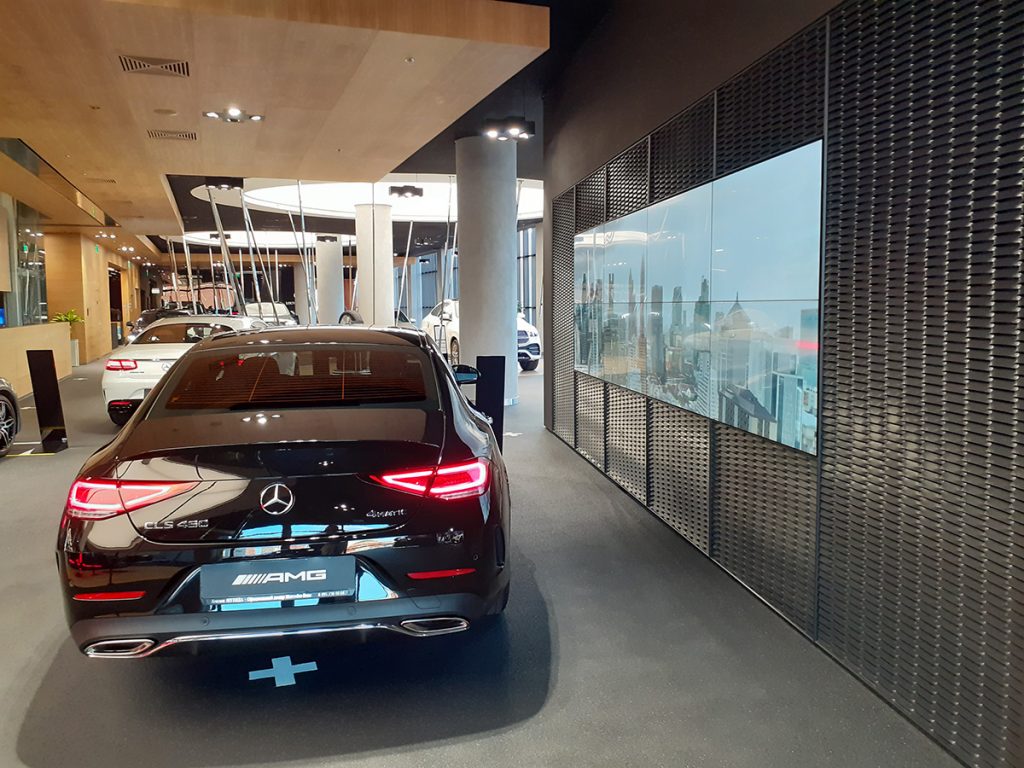 AG NEOVO PN series– A Seamless Video Wall of Uninterrupted Excellence
Experience innovation with AG Neovo's PN series video wall displays, featuring the impressive PN-55D with its ultra-slim 3.5mm bezel, providing an uninterrupted visual delight at the Mercedes showroom. This full HD video wall is equipped with EcoSmart sensors that autonomously adjust brightness up to 500 nits, ensuring impeccable clarity. Effortlessly align information with ongoing campaigns using the built-in scheduler and OPS slot, further enhanced by IR/RS232 looping and Ethernet control capabilities. With integrated HeatControl sensors and Anti-Burn-in™ Technology, this video wall is a reliable choice for Mercedes with round-the-clock usage, leaving a lasting impact.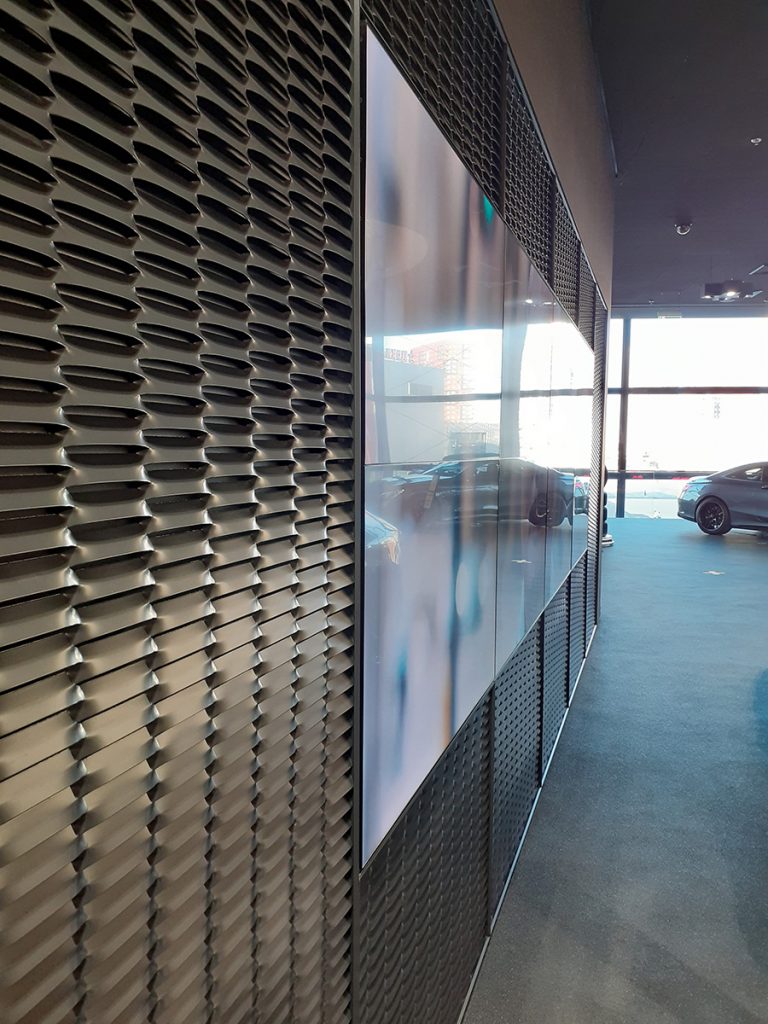 IMS' Trust in AG Neovo
IMS, a dedicated distributor of AG Neovo displays, video wall panels, and kiosks in the Russian Federation since 2016, consistently reaffirms AG Neovo as their preferred display manufacturer. This trust is bolstered by the impeccable PN video wall displays (PN-55D), which elevate showrooms and captivate clients, earning high praise from IMS CEO, Nicolai Valyuzhenich. AG Neovo's seamless integration aligns perfectly with Mercedes' sleek, modern design ethos, further solidifying their confidence in AG Neovo's offerings.
For more information on AG Neovo's LCD Video Wall Displays, visit here.
---