AG Neovo, displaying wall to wall information at Mercedes Benz, Avtozavodskaya in Russia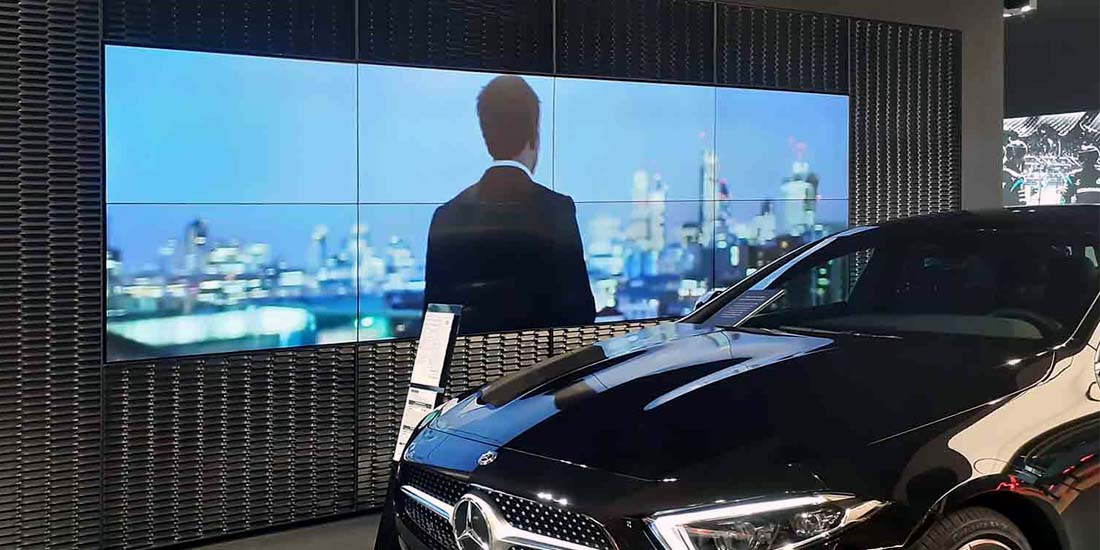 Mercedes Benz are famous for their sleek and modern designs. Their customers expect the same standards in their dealerships. That's why AG Neovo was the best choice for creating an elegant video wall in the Avtozavodskaya dealership.

- Nicolai Valyuzhenich – IMS CEO
Building for the future
When the Mercedes Benz, Avilon legend dealership opened in 2019, there was a clear sense of modernity. Advanced engineering, sleek designs and technological brilliance spread across 20,000 square metres created the perfect space for Mercedes and Avilon cars. With that being said, the spirit of the legendary 1930's building that was once the ZIL model workshop in Russia wasn't lost.
The best or nothing – The Mercedes way
Mercedes do not accept second best so when they decided to develop this beautiful old edifice, everything had to be just right. The spirit of ZIL stayed but it was accompanied by the class and luxury that is associated with every Mercedes showroom. Mercedes' sleek designs paint a picture of high quality and durability so the showroom displays needed to complement their world-class standards. With that in mind, AG Neovo was chosen to display important information in a reliable, yet stylish manner.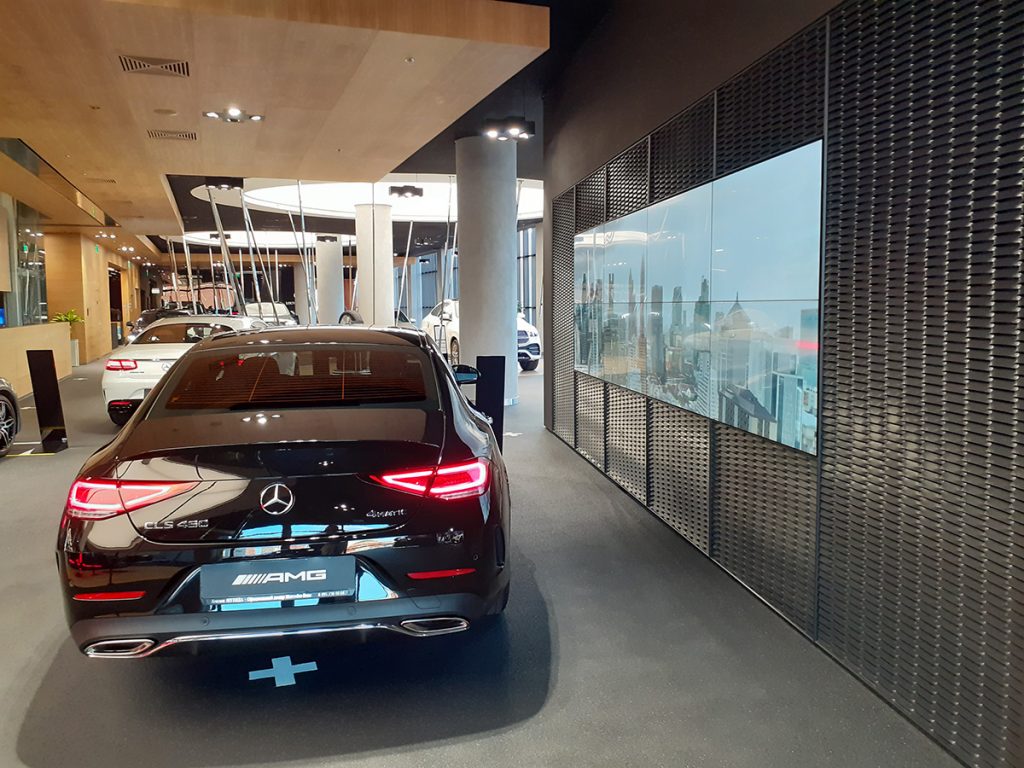 AG Neovo PN-55D – A seamless video wall of uninterrupted excellence
A 3.5mm bezel on AG Neovo's 55" PN-55D video wall display in the Mercedes showroom is perfect for an uninterrupted visual experience. When a client is ready, they can turn to the full HD video wall that uses the EcoSmart sensor to automatically adjust the brightness level up to a maximum of 500 nits for stunning clarity. Mercedes make sure that the information being fed to the customer is perfectly aligned with their current campaign by using the built-in scheduler and OPS slot, which are complemented by IR / RS232 looping and Ethernet control capabilities. With integrated HeatControl sensors and Anti-Burn-inTM Technology, Mercedes can make use of all of these features 24 hours per day, 7 days per week.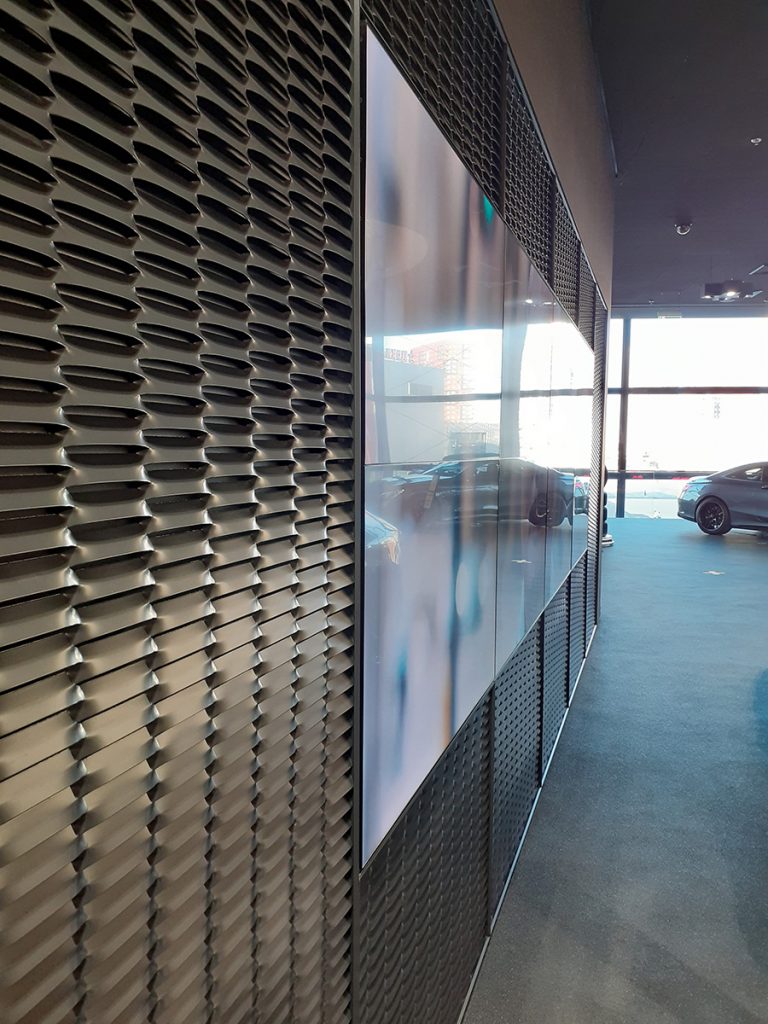 Another reason for IMS to continue choosing AG Neovo
This is not the first time that IMS has recommended AG Neovo as their display manufacturer of choice to a client and it won't be the last. Mercedes feel confident that their clients are enjoying their showrooms almost as much as they enjoy the cars themselves and this is in no small part because of the flawless PN-55D video wall. IMS CEO, Nicolai Valyuzhenich, says as much in his own words.
"Mercedes Benz are famous for their sleek and modern designs. Their customers expect the same standards in their dealerships. That's why AG Neovo was the best choice for creating an elegant video wall in the Avtozavodskaya dealership." - Nicolai Valyuzhenich – IMS CEO
IMS (Interactive Multimedia Solutions) has been a distributor of AG Neovo displays, video wall panels and kiosks in the Russian Federation since 2016. The company's experts select, install and configure optimal solutions, train and provide technical support to the customers.
---
You might also be interested in
View All