AG Neovo, a Welcoming Sign at the Home of Jelle Ooteman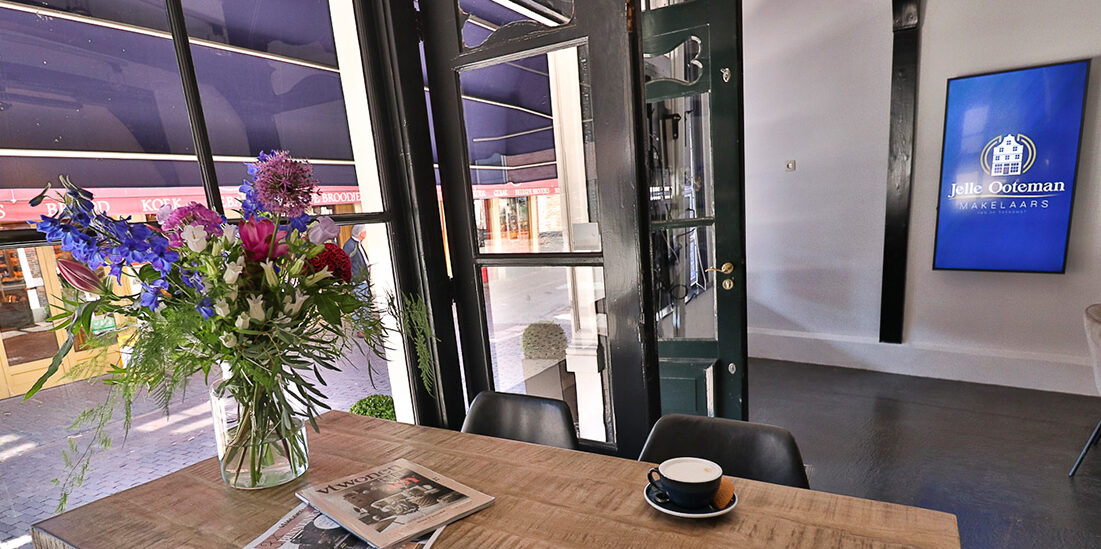 It's great to see passers-by smile as they look at the beautiful houses on our signs and it's even better when those passers-by become our new clients. We highly recommend Multicopy Enkhuisen and AG Neovo.

- Jelle Ooteman
A Warm Welcome
Moving into a new home is both exhilarating and a little daunting. For years, Jelle Ooteman in the Netherlands has offered to support their client's need for a big move, and in May 2020, they made a big move of their own. A listed building in the centre of Enkhuizen became their new home and a welcoming place for excited clients and passers-by. Understanding the importance of the historical building, Jelle Ooteman needed to attract passers-by and keep clients informed with something modern yet sophisticated in order to blend in with the classic design.
Follow the AG Neovo Signs
Multicopy Enkhuizen is an AG Neovo partner with a focus on compelling communication. They know the importance of branding that catches the eye before delivering a clear and consistent message. For optimum clarity, everything has to connect seamlessly from the display to the media players and the software. That's why they chose AG Neovo signage to showcase the beautiful yet educational designs you can see at Jelle Ooteman's shop front. Who needs old-fashioned print flyers when you can update attractive digital content in an instant.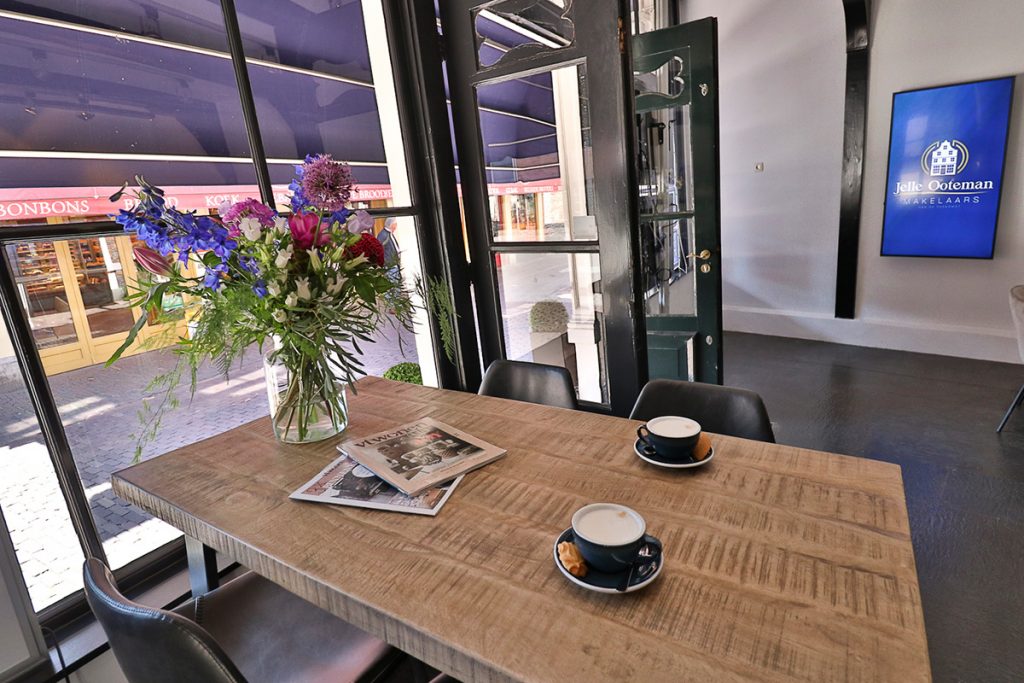 Neovo Signage – Directions from Anywhere to Where You Need to Be
Mounted tightly above one another, 2 AG Neovo PD-55 LCDs somehow blend into the shop front of the beautiful, listed building in Enkhuizen at the same time as making Jelle Ooteman stand out. It's easy to display new offerings, presentations, customer reviews, home viewings and more using the power of the 2 AG Neovo DSP-01 media players. For a more detailed look, customers can view the 55-inch NSD-5501Q installed inside the office, which can be tailored to a specific need with the Neovo Signage software. Awarded "Best Digital Signage Software", this user-friendly platform makes it easy to add, modify or remove any campaign playlist with just a computer and a reliable internet connection. In fact, it's so easy. You can do it from home, as the Jelle team sometimes does.
Stunning Simplicity
What really makes the one-stop digital signage solution from AG Neovo really stand out is its stunning simplicity. The reactions to the displays in the historic Enkhuizen centre have been highly positive, causing client uptake to rise quickly. The team at Jelle Ooteman reacted positively too. Stunning displays and simple management offered them exactly what they needed.
---