In a rapidly changing environment, Meetboard IFP-6503 interactive displays offer user-centric and hybrid-ready teaching and meeting technology. Meetboard 3 can improve classroom and meeting room participation with easy-to-use apps and tools, wireless screen sharing, and USB-C connectivity. Meetboard IFP-6503 successfully transforms a traditional classroom and meeting room into an immersive learning and sharing hub.
4K UHD Resolution with Anti-glare Treatment
Meetboard IFP-6503 interactive display delivers visual content with 4K UHD clarity and a special anti-glare coating for improved eye comfort. The embedded EcoSmart Sensor auto-adjusts the display's backlight brightness to match indoor light conditions.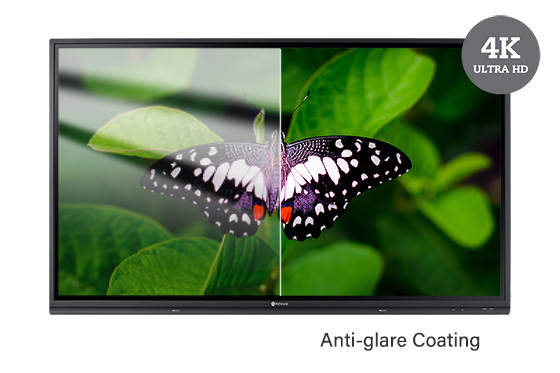 20-Point Multi-Touch & Dual Pens
Using fingers or double-headed touch pens, multiple participants can simultaneously draw and annotate on the 20-point touch-enabled screen. This makes mind-mapping and brainstorming as intuitive as using a whiteboard.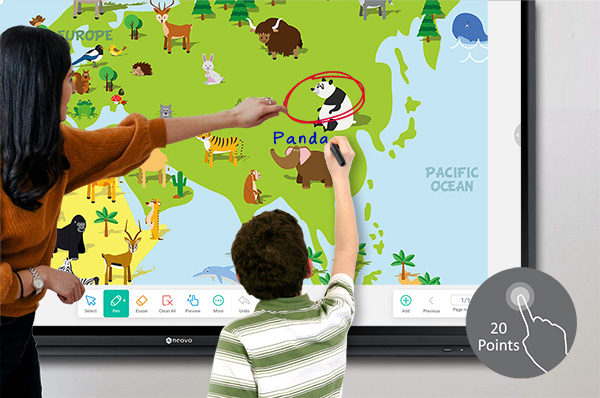 Intuitive User Interface with Easy-to-Use Tools
Meetboard's fresh new interface and simplified icons are user-friendly and intuitive. Essential apps and helpful tools such as Browser, WPS Office, ScreenLock and Timer, are preloaded to aid productivity in meeting and classroom settings.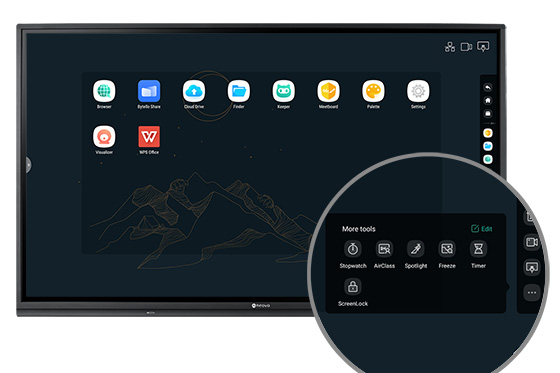 Intelligent Digital Whiteboard App
Writing on Meetboard Whiteboard App is natural and user-friendly, with various brush colors or thicknesses. The Smart Detection tool can recommend a drawing, while tools like "Table" and "Sticky-Notes" keep discussions organized.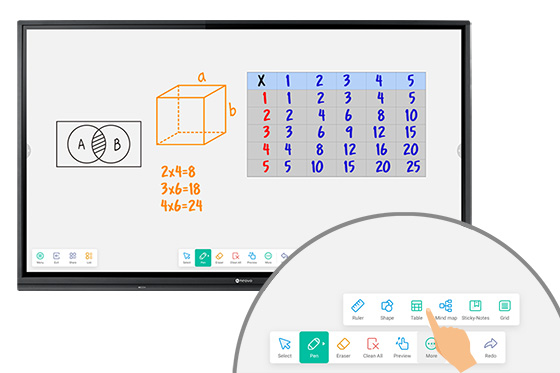 Powerful USB-C Connectivity
A USB-C cable connection facilitates teaching and team collaboration. Connect your PC or laptop to Meetboard 3 via a USB-C cable to quickly transfer data and video/audio signals, access touch functions and up to 65W power charging, using the peripherals on Meetboard 3.
Blog: How to Connect Other Devices on Meetboard 3 Interactive Displays?
*Disclaimer: When charging a connected device via a USB Type-C connector, check if the device is equipped with a USB Type-C connector that supports the charging function via USB Power Delivery.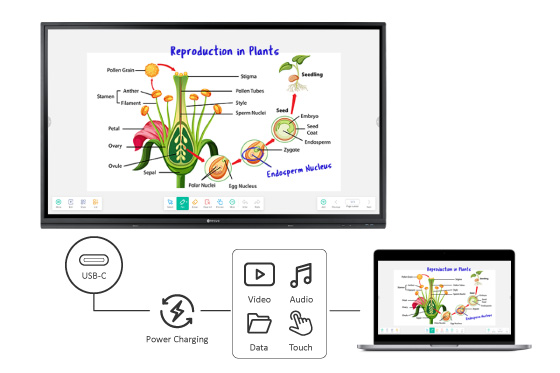 Integrated File Management for Simplified Collaboration
Meetboard Finder, a file management app, allows you to easily access, save, and share files via USB drive, Cloud storage, Samba service, and FTP portal shortcuts.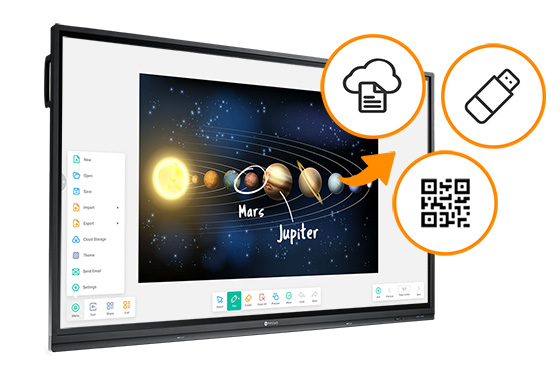 Split Screen for Enhanced Multi-tasking
Select multi-window mode to utilize different apps simultaneously. Dragging items from one window to another, Meetboard 3 allows you to multi-task efficiently, speeding up collaborations.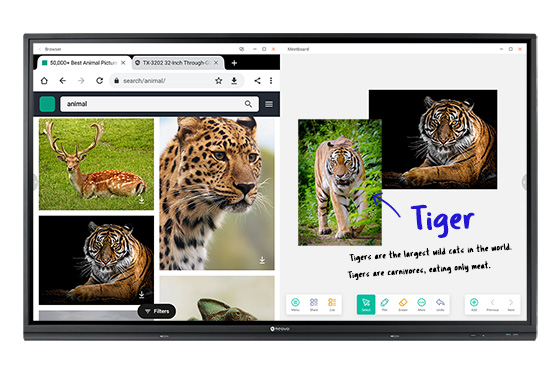 Wireless Screen Mirroring and Control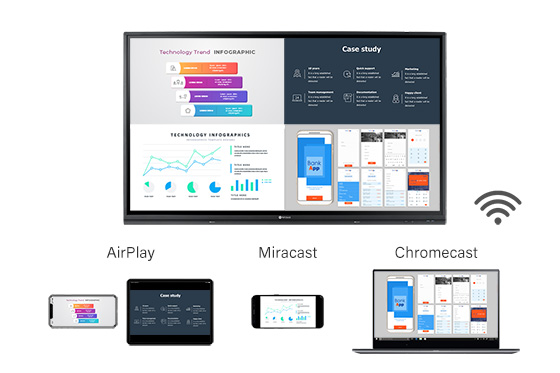 Video Conferencing Ready
Meetboard 3 can easily be adapted for video conferencing by connecting an all-in-one webcam* via a USB cable. Compatible with mainstream video conferencing apps*, such as Zoom, Teams, Skype, and GoToMeeting, this facilitates remote or hybrid collaborations.
Video Blog: How to Present with Meetboard 3
*Suggested Camera: Logitech StreamCam / Logitech Meetup / Logitech C930E / Logitech C525 / Logitech BCC950 / AVer 342 / 342+
*Disclaimer: AG Neovo cannot guarantee the functionality or compatibility of third-party applications. For installation issues, contact our sales team.