AG Neovo's touch screen displays use the latest in touchscreen technology. Each one is designed to meet a wide range of touch monitor solutions. They provide reliable quality for the professional and business market. Touchscreen technology permits direct, uninterrupted communication between users and machines. Their intuitive ease-of-use makes technology accessible to everyone. This is regardless of background or skill level.

When customers and employees use a touch screen monitor in a store or factory, they expect the experience to be the same as it is on their personal smartphones. Because of this, ease-of-use is especially critical for digital signage displays. A large touch screen display is particularly useful for shops and events. They display information in an interactive, visually appealing way. This allows for clearer communication with larger audiences.
What is Touch Screen Display?
A touch screen display is a screen that allows users to interact with a computer through touch. It's also referred to as an interactive touch screen or simply interactive screen. A touch screen may be controlled with either single or multi-touch gestures.

A multi-touch monitor is a useful, intuitive alternative to a mouse and keyboard. Users can interact directly with the pictures and words displayed. They may use their fingers or a stylus, even if they're wearing gloves. Touch displays are useful to all users. But they are especially important for those who have difficulty using a mouse or keyboard accurately.
The Difference Between Single Touch and Multi Touch Screens
Single Touch Screens: When touchscreen technology was first introduced, it was more limited than it is today. An interactive monitor could only detect a single touch at a time. Screens that work in this way are known as single touch displays. Many single touch screens can detect passive objects, such as a stylus. But they can only detect the location of a single touch within the display area at a given time. Single touch displays do not support expansion to several command inputs. This means using two or more fingers on the display.
Multi-Touch Screens: Multi-touch screens are more flexible and advanced than single touch screens. They can recognize two or more touches within the display area at the same time. This allows several users to interact with the same display. A multi-touch display allows for intuitive zooming, scrolling, and more with simple multi-touch gestures. Their flexibility makes them an effective alternative for a traditional mouse and keyboard.
What Makes AG Neovo Touch Screen Display the Best Choice?
Unlike some industrial touch monitors, AG Neovo screens always support multi-touch technology. This allows them to support a wide range of display applications. AG Neovo's touch displays can easily be integrated into an existing system. This is especially important for embedded touch screen display applications. AG Neovo's range includes displays as small as 15 inches and as large as 86 inches. Self-service kiosks, information displays, and factory automation operate more efficiently with touch displays. Even medical systems benefit from AG Neovo displays.

Ergonomic Monitors for Public Access
AG Neovo's TX-Series and TM-Series multi-touch monitors feature ergonomic monitor stands. This range includes monitors from 15 to 23 inches. With a tilt capacity ranging from -5 to 90 degrees or an adjustable height design, users can work in the position most comfortable for them. Tilt stands are particularly beneficial for facilitating public access by non-disabled and disabled users.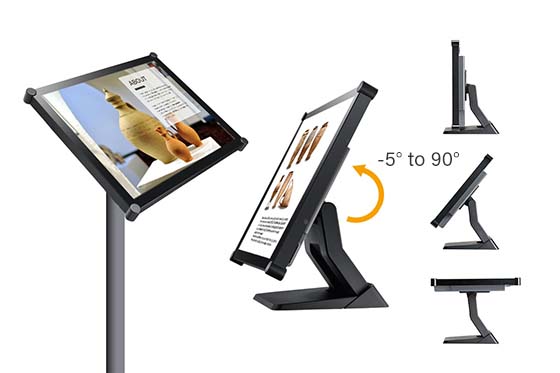 Consistent Form Factor Design
Replacing AG Neovo touch screens never requires users to change their whole infrastructure. This is because AG Neovo offers a consistent form factor and long product life cycles. Even as technology advances, no change is made to exterior dimensions or design.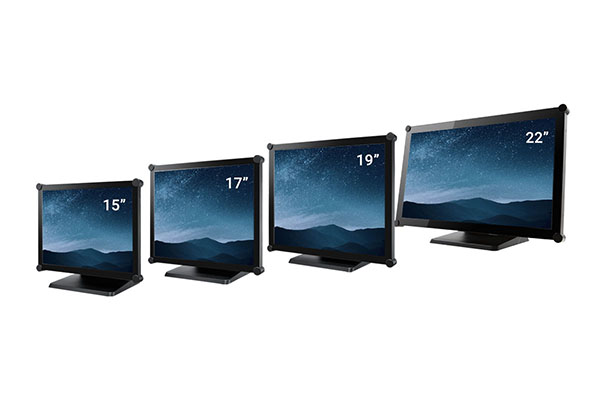 Multi-Touch Screen
A multi-touch screen monitor or display from AG Neovo uses projected capacitive (PCAP) touchscreen technology. They provide plug-and-play multi-touch capability up to 40 points with excellent precision. These seamless touch senses are identical to those used in smartphones and tablets. Vertical screen installation is supported for TX-10 10-inch monitors and large format touch screen displays, including screens 32 inches (TX-3202), 43 inches (TX-4302) and above. This allows for the best interactive experience without image distortion.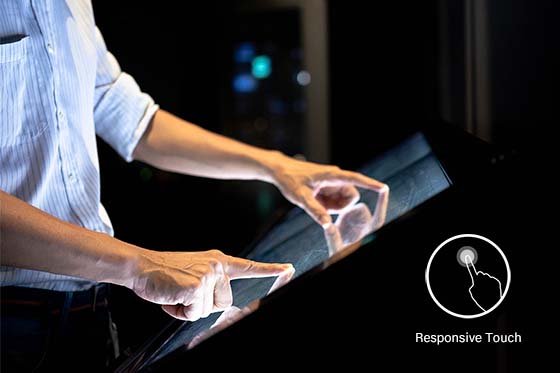 IP65 Dust and Water Protection
For embedded touch display solutions, TX-Series IP65 touch screen monitors can be applied to protect against dust and liquid spills. This makes AG Neovo touch displays ideal for high-use, high-traffic areas. That includes public places.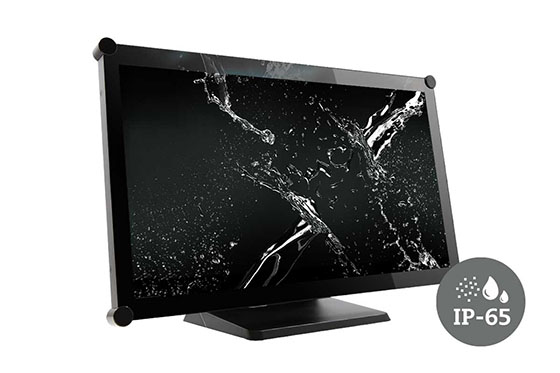 Flexible Mounting Solutions
Every project involving touch screens will have its own unique requirements. AG Neovo meets these needs with versatile mounting solutions for touch displays. In addition to the stands included with all monitors, AG Neovo also provides desk mounts, wall mounts, and floor mounts, all featuring VESA mounting patterns to serve various project needs.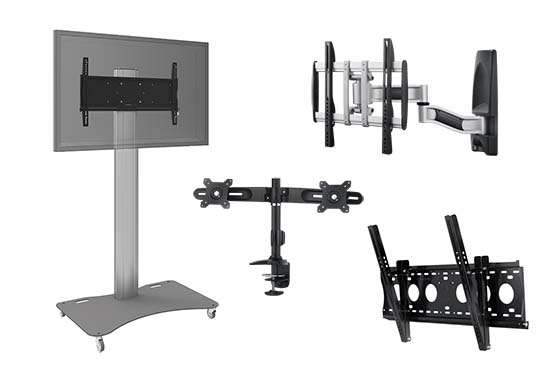 Durable and Scratch Resistant Touch Screens
For public displays in continuous daily use, screen damage is often a problem. AG Neovo uses metal casing and 7H tempered glass displays. This gives screens unparalleled durability and scratch-resistance, all without compromising touch sensitivity.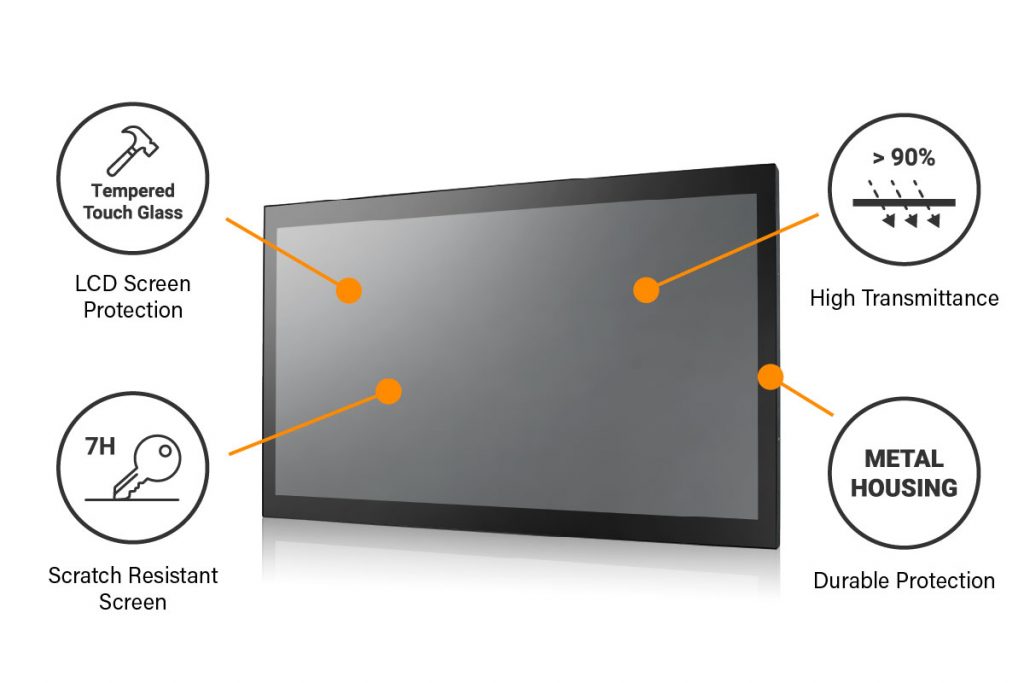 Fit to a Wide Range of Business Needs
Self-Order Kiosks
Restaurants can organize traffic and avoid confusion with self-order kiosks. By placing touch screen kiosks in strategic locations, they can save time for customers and significantly reduce queues.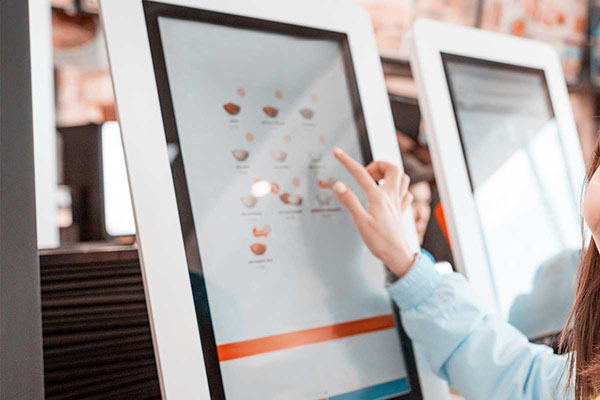 Self Check-In
Check-in kiosks help streamline the check-in process. This applies to customers and employees alike. By keeping customer records electronically, they also help reduce the need for paperwork.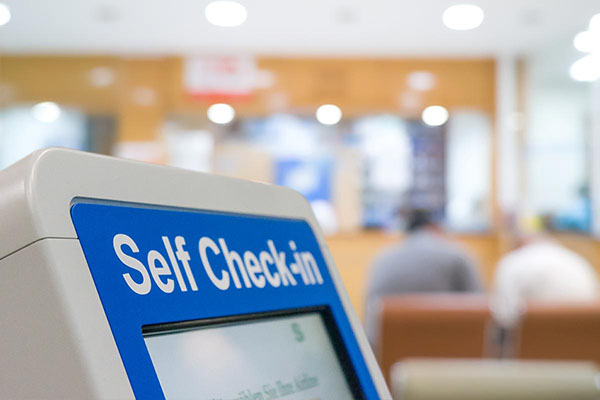 Product Information and Price Checking
Retail stores can use touch screen digital signage for engaging and interactive advertising. Touch screen displays let customers quickly find product information and check prices and availability.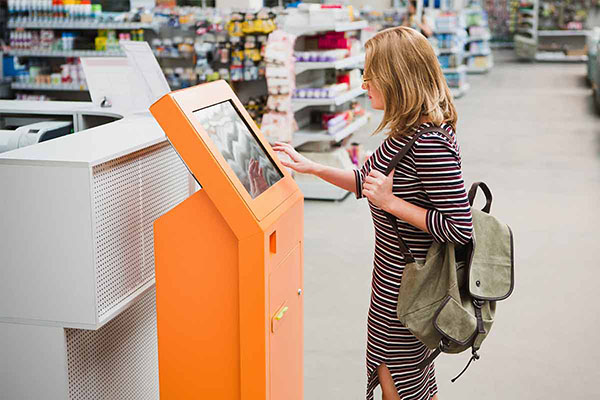 Wayfinding
Wayfinding kiosks can be placed in strategic locations to help customers find their way through less familiar areas. They provide assistance when and where the customer needs it, enabling them to find the product or section they need. This can dramatically increase customer satisfaction, much like product information kiosks.
Meeting Room Booking
Meeting room booking touch screens can be used for meeting room management systems. A touch screen interface can display the names of different meeting rooms, their availability and current occupancy, and even provide booking information and applications.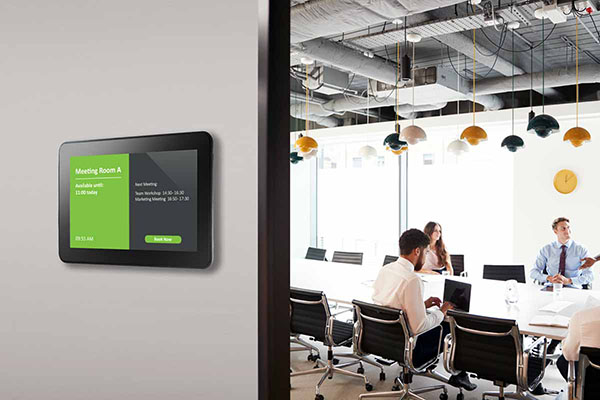 Factory Automation
One of the biggest uses for touch screen displays is seen in industrial settings. Touch screens allow workers to control machinery intuitively. This leads to improved operational efficiency thanks to simple interfaces.