AG Neovo, meeting the needs of Teammakler Real Estate with Meetboard™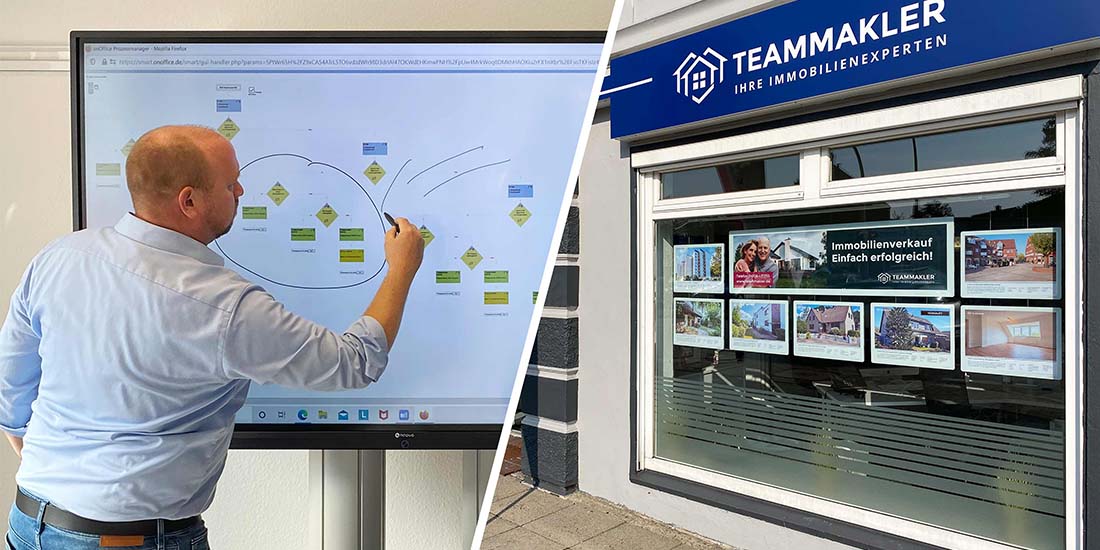 Thanks to the Meetboard we were able to implement our strategic orientation in a structured way and achieve significant added value in bringing together buyers and sellers of real estate. The product and support exceed our expectations.

- Mr. Axel Grages, Managing Director at Teammakler
A little about Axel
Mr. Axel Grages is the managing director of Teammakler, a German real estate broker. He enjoys learning about the latest technology and he understands its power. For years, he has seen how helpful it can be in guaranteeing a fast, safe and profitable sale of properties. He doesn't like to leave anything to chance so he uses the latest technical equipment to support his team's outstanding market knowledge, thus creating an established, modern brand. That's why he took it very seriously when a customer suggested a way to improve on the already exceptional value he was receiving.
Meet the Meetboard from AG Neovo
That customer is a member of AG Neovo's D/A/CH-Team; a team with expert knowledge on the benefits of the Meetboard. They instantly saw how useful the Meetboard could be for both internal and external meetings. It wasn't long before Mr. Grages was able to link the more general benefits of the Meetboard to the specific needs of Teammakler. Setup and installation were quickly completed by an AG Neovo partner so the Meetboard IFP-7502 was ready for an interactive team meeting.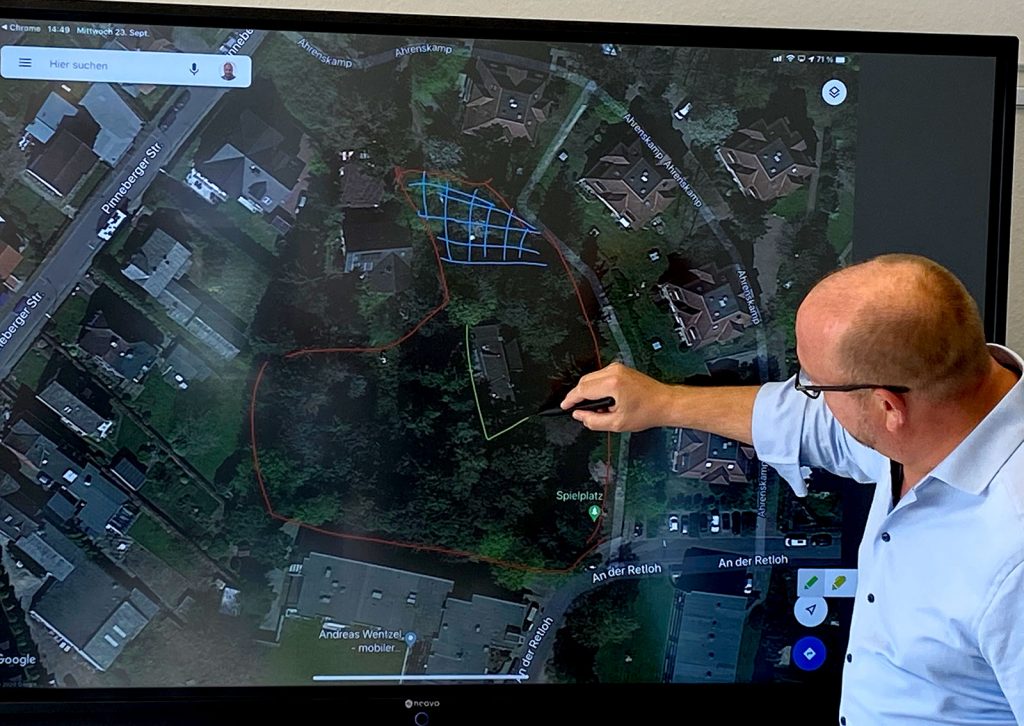 Get everyone together with the AG Neovo Meetboard IFP-7502
Launching the home screen takes seconds without the need to connect to an external PC. Once launched, multiple participants can co-operate from anywhere with the integrated Wi-Fi module and the compatibility of AirPlay, Chromecast, Miracast and ScreesharePro. This makes it easy for Teammakler to work on interactive drawings on location maps in one meeting before presenting documents, workflows and strategies in the next. Even if the next meeting is hosted in a different room, the AG Neovo LMK-04 wall mount kit connected to the FMC-04 floor mobile cart make moving the Meetboard as easy as cleaning its NeoV™ touch glass.
Fast, safe and profitable
This is what it's all about for Mr. Grages so making use of the Meetboard with various interfaces, 4K/UHD resolution, multichannel USB ports and so much more was a no-brainer. Mr. Grages explains exactly why he would recommend the Meetboard to any real estate broker below:
"Thanks to the Meetboard we were able to implement our strategic orientation in a structured way and achieve significant added value in bringing together buyers and sellers of real estate. The product and support exceed our expectations." – Mr. Axel Grages
---