Ultra High Brightness Open Frame Displays
PO Serie
Ultra-High Brightness Displays for Outdoor and Window-Facing
De displays met ultrahoge helderheid van de PO-serie zijn doelbewust gemaakt om uit te blinken in een groot aantal verschillende signage omgevingen waar de helderheid en leesbaarheid vereist zijn. De panelen met LED-achtergrondverlichting omvatten helderheidsniveaus die het zicht maximaliseren, samen met functies zoals een energiebesparende EcoSmart-sensor en Anti-Burn-in™-technologie die de displays ideaal maakt voor 24/7 buitengebruik. Een optie met open frame verhoogt de aanpasbaarheid, omdat het eenvoudigere integratie in aangepaste ontwerpen mogelijk maakt, en een ontwerp met actieve koeling met dubbele ventilator gekoppeld aan een HeatControl-sensor houdt temperaturen onder controle, wat de geschiktheid van de PO-serie voor buitengebruik verder verbetert.
READABLE IN SUNLIGHT
With 2500 nits ultra-high brightness and low reflection rate (≦ 1.45%), the PO-Series provides optimal readability, whether direct or indirect sunlight, while retaining superior image quality.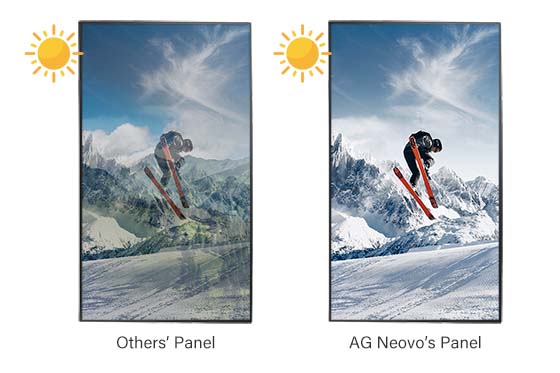 OPEN-FRAME DESIGN
With customisation in mind, the PO-Series ultra-high brightness digital signage displays feature an open-frame* option which allows you to be flexible in any new custom display solution you are designing or to integrate the display into any solution which you have already developed.
*Features may vary by model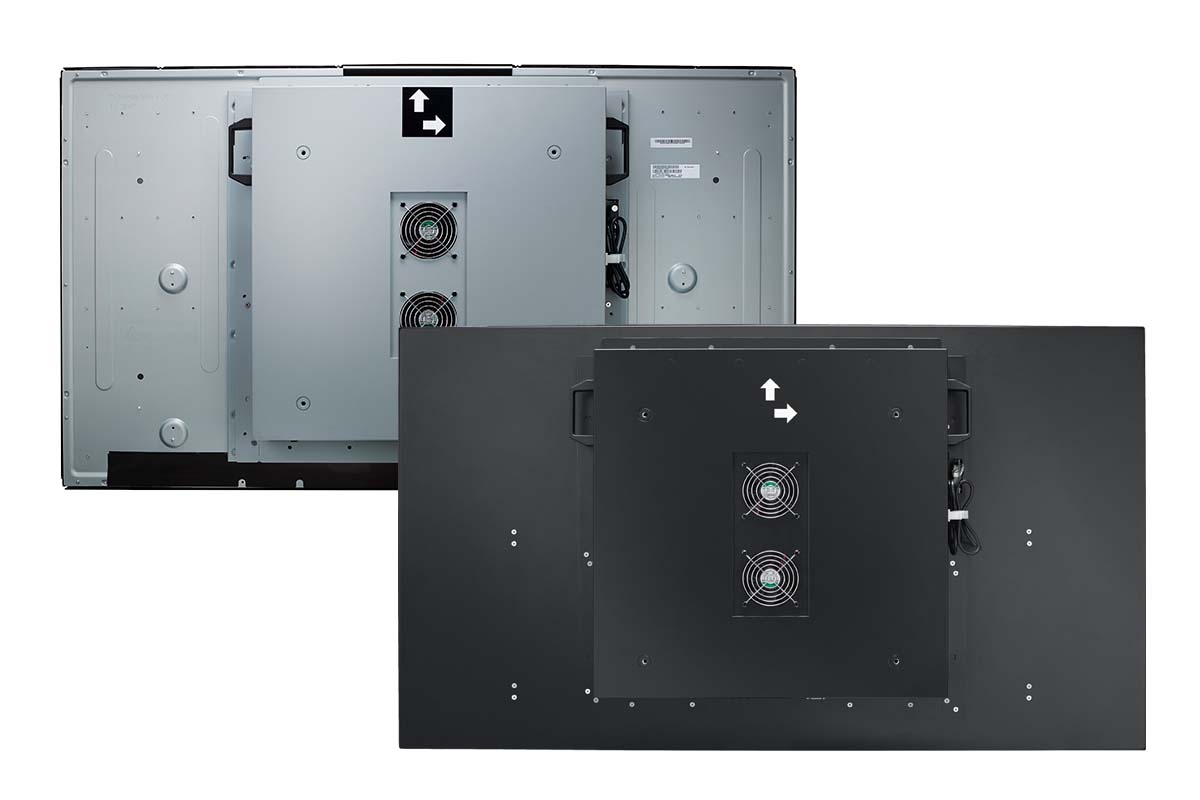 EENVOUDIG TE INSTALLEREN EN TE BEHEREN
Met de optie voor liggende en staande stand kan de PO-serie zich eenvoudig aanpassen aan diverse installaties terwijl ontwerpopties voor inhoud worden uitgebreid. Een ingebouwde RS-232-poort zorgt voor extra gemak, waarbij u uw display extern kunt regelen.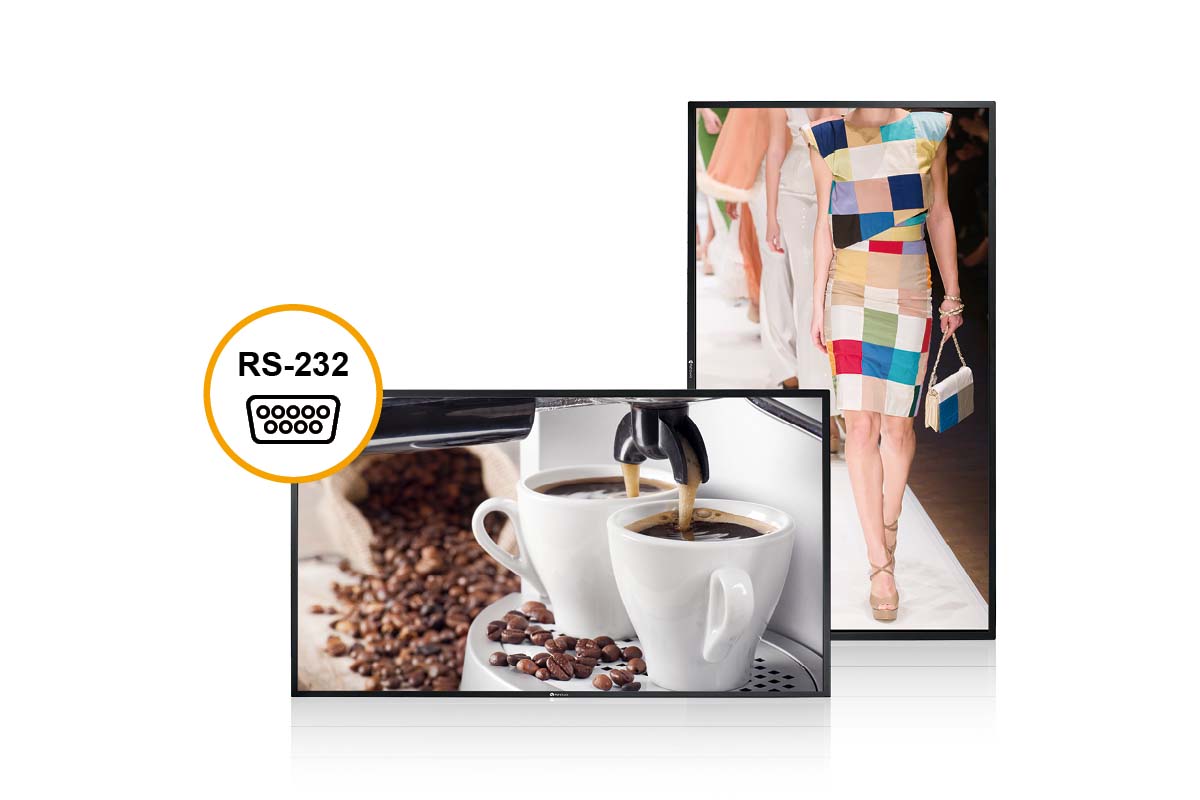 SLIM STROOMBEHEER
Stroombeheer is een belangrijke overweging voor 24/7 toepassingen om te zorgen voor een lange levensduur van het product en langdurig gebruik AG Neovo heeft een energiebesparende EcoSmart-sensor ontworpen, zodat de display de helderheid automatisch kan aanpassen aan de externe omgeving, vooral in een buitenomgeving, wat kan zorgen voor aanzienlijke energiebesparingen.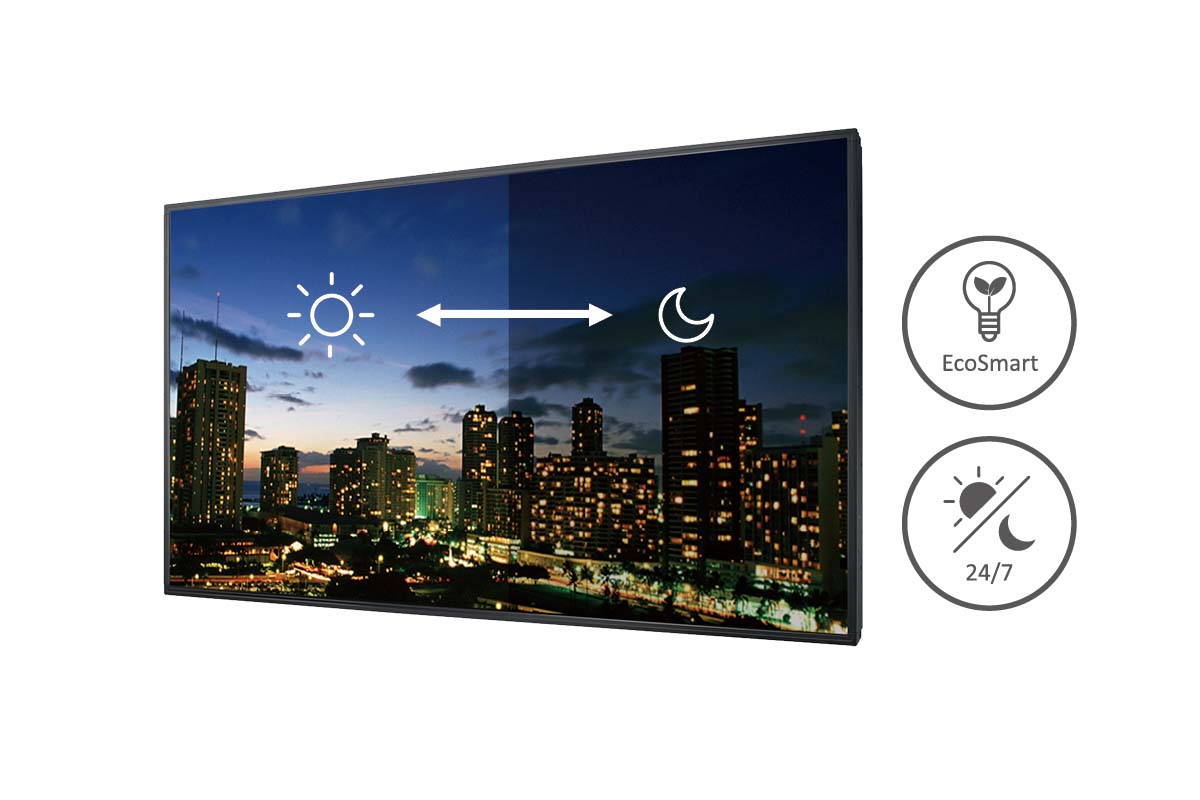 PO-55H

55-inch Ultra High Brightness Open Frame Display
PO-55F

55-inch Ultra High Brightness Open Frame Display
Copyright © 2023, AG Neovo. All Rights Reserved.