The X-17E 5:4 semi-industrial monitor with the metal casing is designed for reliable 24/7 operation in demanding environments. With selectable gamma curves and versatile connectivity, this monitor provides an optimal visual experience with excellent colour, brightness, and contrast ratio. NeoV Optical Glass screen and corrosion-resistant metal casing shield it from scratches and chemical exposure which make it ideal for public, laboratory, and light industrial applications.
Protective Glass to Withstand Chemical Exposure
The NeoV Optical Glass attached to the X-17E screen is scratch-resistant with anti-acid and anti-alkali coating treatment and tough enough to withstand repeated cleaning.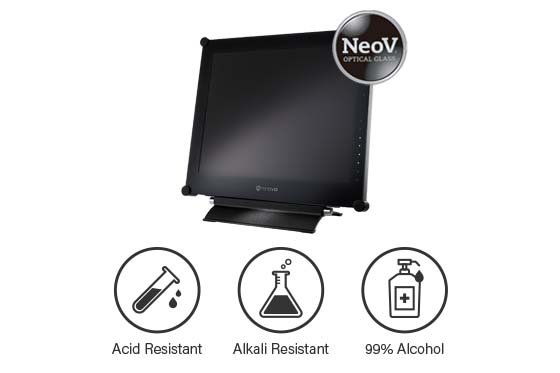 Durable in Light Industrial Environment
Its corrosion-resistant metal casing provides enhanced heat dissipation, making the X-17E semi-industrial monitor durable for demanding environments.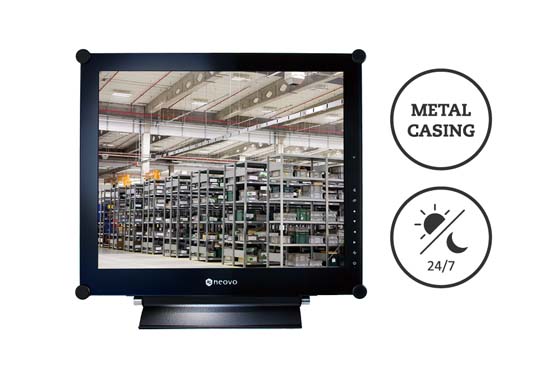 Versatility, Productivity and Compatibility
The X-17E allows viewing critical data and engaging multiple video sources with versatile connectivity, including DisplayPort, HDMI, DVI, and VGA. The PIP/PBP option allows for increased productivity and efficiency. Selectable aspect ratio and zoom functions provide compatibility with different video sources.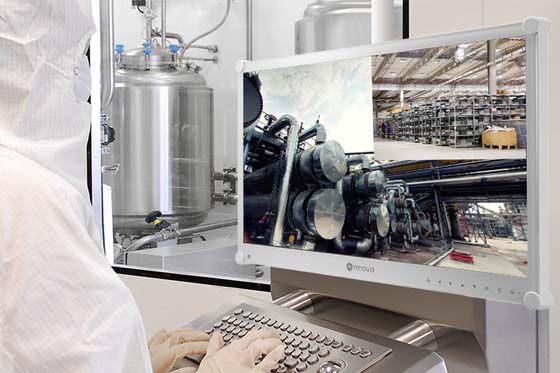 Patented Anti-Burn-In Technology
AG Neovo's patented Anti-Burn-in technology tackles the LCD monitor burn-in effect, otherwise known as a ghost image on the screen. Burn-in images result in the polarisation of the liquid crystal material contained within the TFT LCD panel. The Anti-Burn-in technology prolongs the lifetime of AG Neovo monitors featuring this technology to secure user's investment.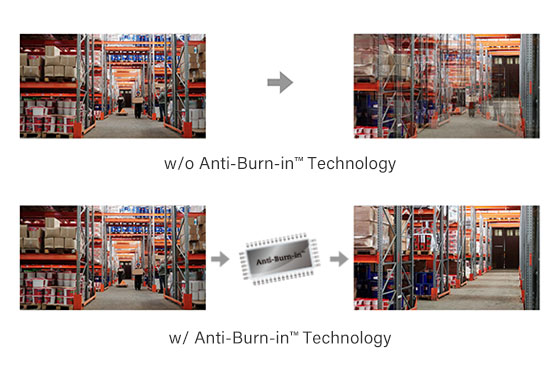 Consistent Design with A Longer Lifetime
Replacing AG Neovo semi-industrial monitors never requires users to change their whole infrastructure. This is because AG Neovo offers a consistent form factor and long product life cycles. Even as technology advances, no change is made to exterior dimensions or design.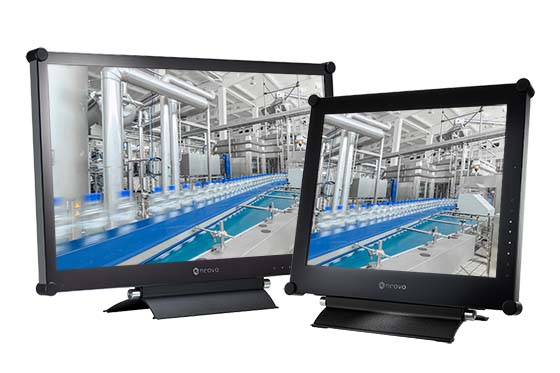 Enhanced Gamma Correction
Selectable gamma curves visually optimise different kinds of images. The AG Neovo specialised image settings enhance colour, brightness, sharpness and contrast ratio, allowing the X-17E semi-industrial monitor with a metal casing to improve the light, shadows and colour balance of videos.