The TX-10 10-inch touch screen monitor brings the experience of a tablet into the form factor of a monitor. Its foam seal design supports seamless integration into kiosks and its front-side IP65 rating protects the screen from dust and water. External mounting brackets are provided for installation in various applications — conference room schedule display, self-service kiosks, in-store interactive signage or control panels. Flexibility in either landscape or portrait installation, the TX-10 touch screen is the perfect fit.
Functional and Reliable for Round-the-Clock Use
Using projected capacitive (PCAP) touch technology, the TX-10 touch screen has 10 point multi-touch capability, gives the user a higher precision, and brings the same touch experience as using a tablet or smartphone. And this functionality is backed by a high-impact resistant screen glass and a high reliability level for around-the-clock operations.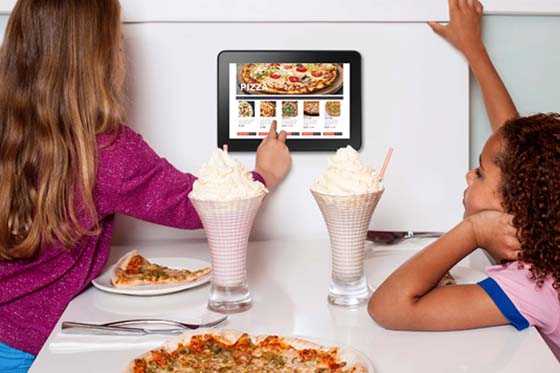 Water and Dust Resistant Design
The front-side IP65 rating protects the touch screen from water and dust. The outer edge of the display is plastic resin bezels and a foam seal finish, ensuring a seamless, airtight fit and protection from dust invasion. Perfect for high-use applications like kiosks or control panels.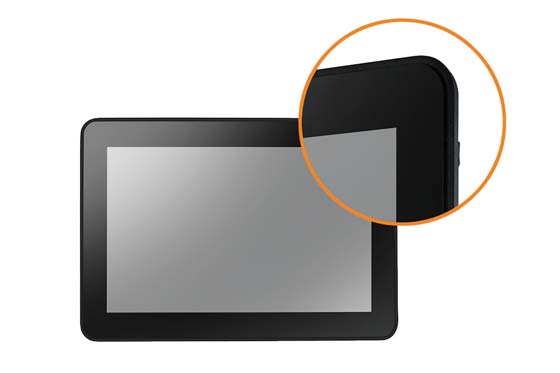 Cable Management System
Cleanliness and orderliness are key in commercial and industrial settings. A lockable power adapter and cable organizer at the back end of the touch screen keep cables neat and in order, preventing loose, messy, or disconnected cords.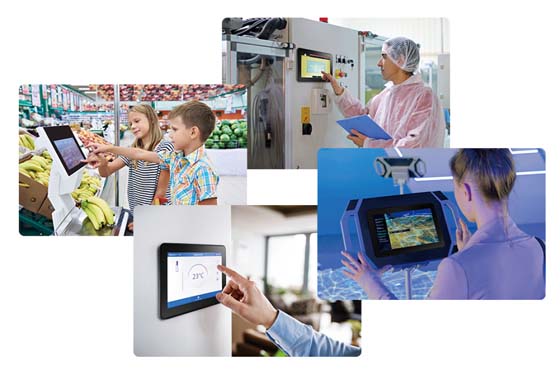 Easy System Integration
Plug-and-play multi-touch capability for Windows 7/8/10 and versatile connectivity (DisplayPort, HDMI, VGA) enable effortless system integration and facilitate users to connect to various devices.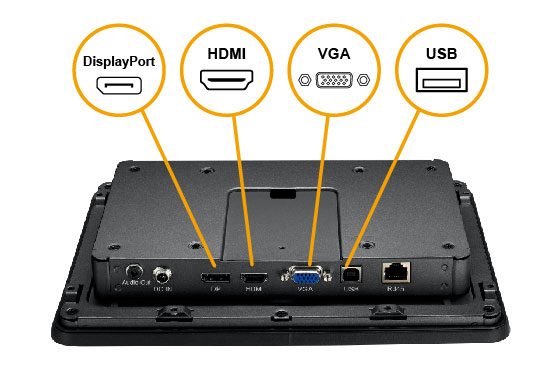 Mount with Flexibility
AG Neovo equipped this 10-inch touch screen monitor with external open frame brackets. This allows users to mount the screen in their unique environment and purpose—in either landscape or portrait orientation.