The TBX-2201 22-inch onboard passenger information display is designed for more reliable, easier to install, better to maintain and, able to deliver real-time and accurate information in the public sector like the airport terminals, railway stations, on moving vehicles such as buses, trains. With the exclusive NeoTransPro installation suite, the monitors can be effortlessly integrated into the systems. From the heritage of NeoV Optical Glass screen and metal casing design, the durable monitors reduce the physical damage that can be accidentally caused by passengers.
E-Mark (E13) Certified
Certified with E-Mark certification (E13), the TBX-2201 offers both reliable and safe solutions for vehicles such as buses, coaches, trucks, trailers and much more vehicles.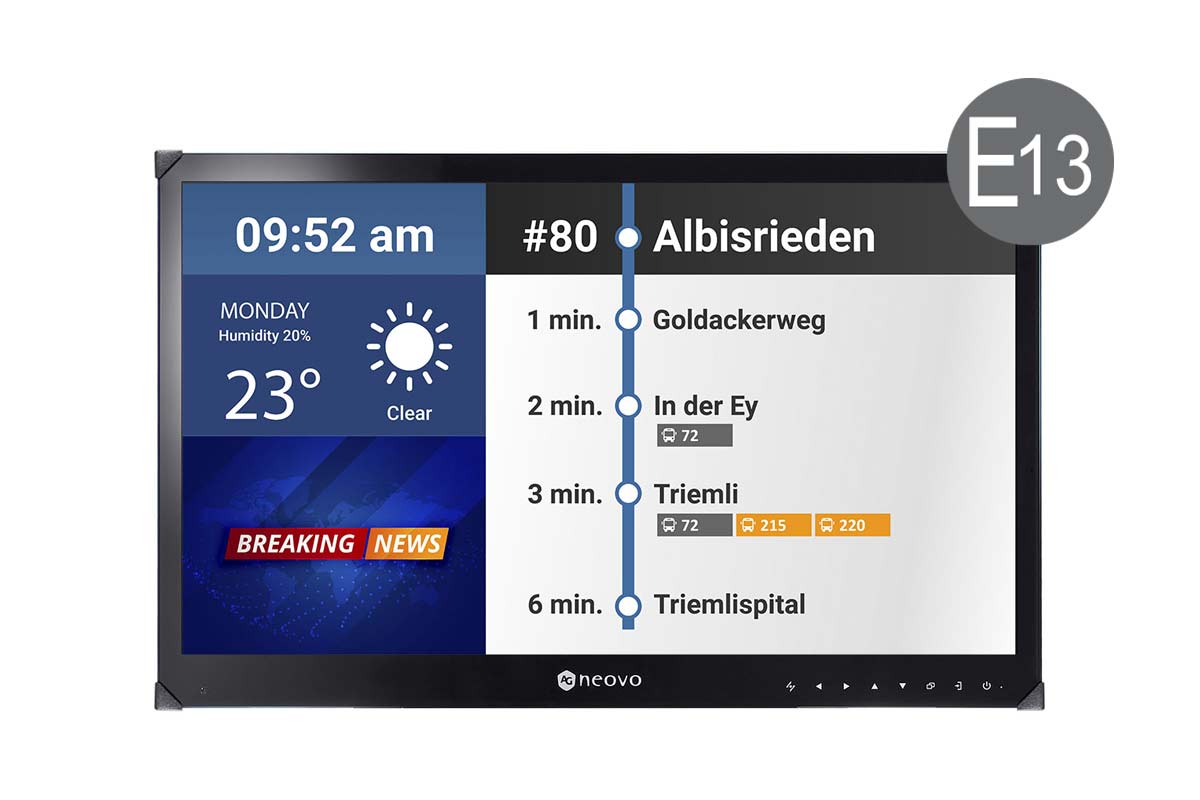 Exclusive NeoTransPro Installation Suite for Hassle-Free Setup and Control
The suite is designed to provide a more efficient solution to easily set up and control multiple screens in the vehicle for passenger information display system installation. It simplifies the process and makes long-distance connection easy without a need for additional devices, such as video extenders or splitters. In addition to reducing the cost of extra devices and cabling, it makes long-distance connection without signage degradation to ensure the image quality keeping brilliant.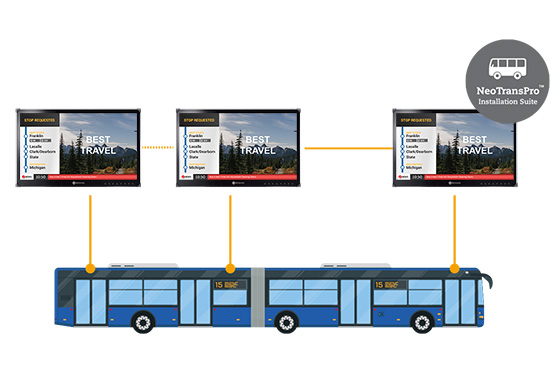 Industrial-grade Stable Power Supply
Industrial-grade wide-range power supply unit for 8-36 V provides unparalleled levels of protection for displays against power fluctuations and ensure usability as well as safe operation on moving vehicles.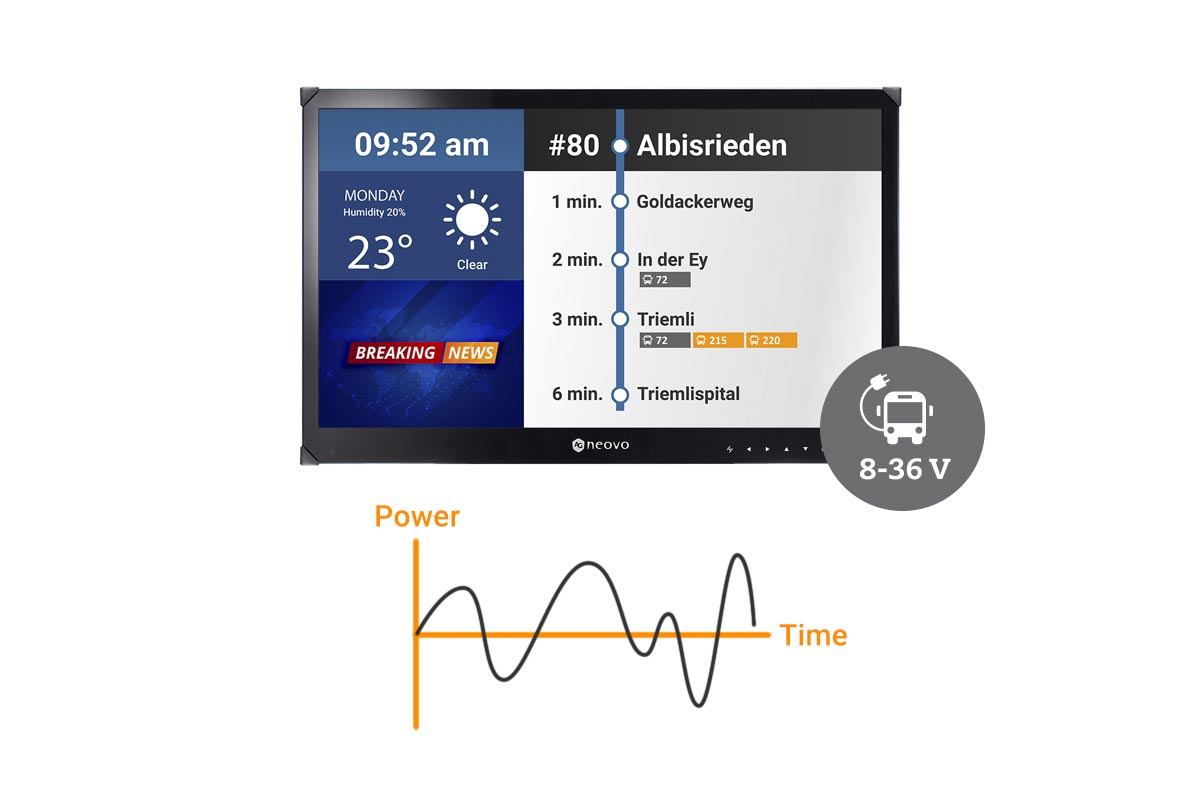 Vandal-Proof and Cleanable Onboard Displays
NeoV Optical Glass screen (IK07 impact resistance rating) and metal casing design reduce the damage of the displays that passengers can accidentally cause. The glass screen features a coated surface that reaches a hardness level of 9H in implementing anti-scratch protection. It can be cleaned safely with alcohol and cleaning products to keep in-vehicle environment hygiene.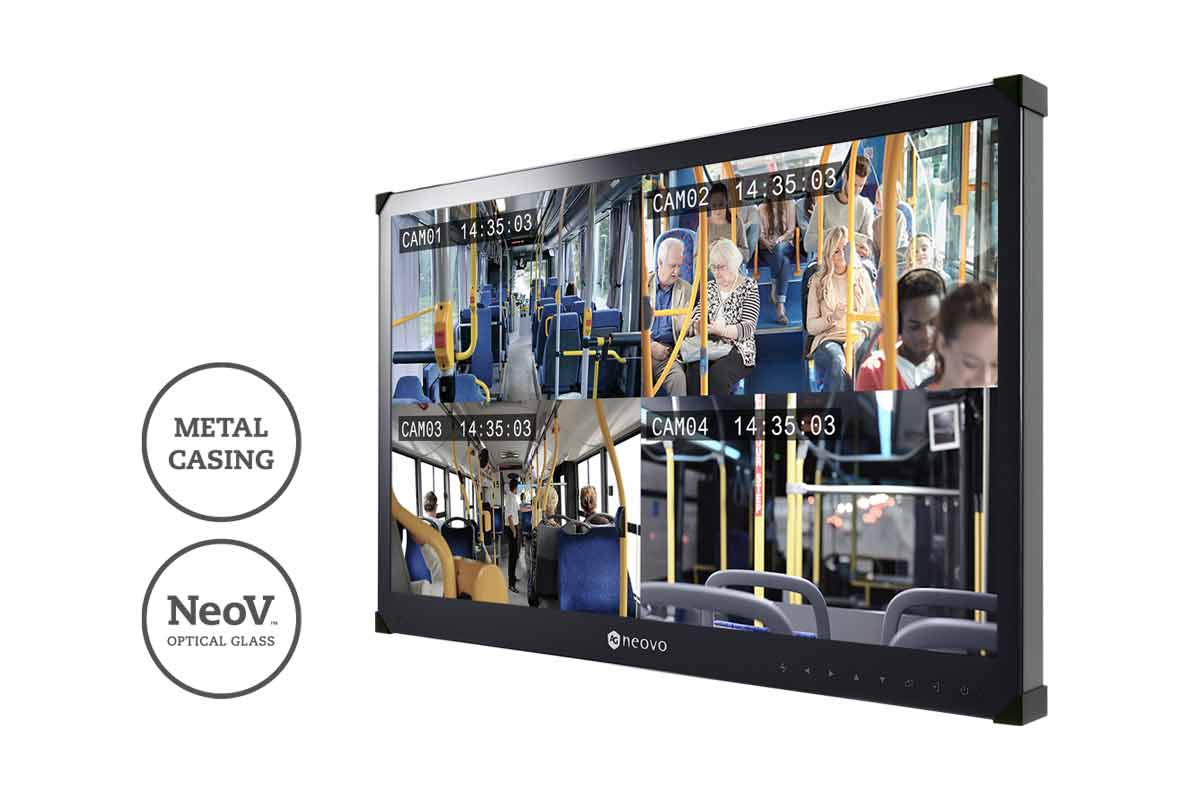 Easily Readable While Moving
With EcoSmart Sensor, the TBX-2201 with adaptive visibility are able to detect the ambient light levels and adjust the screen's brightness, ensuring readability and optimized energy efficiency. This enables the screens to remain easily viewable on sunny days or in an environment with lower light conditions. Passengers can comfortably and clearly view content while travelling onboard.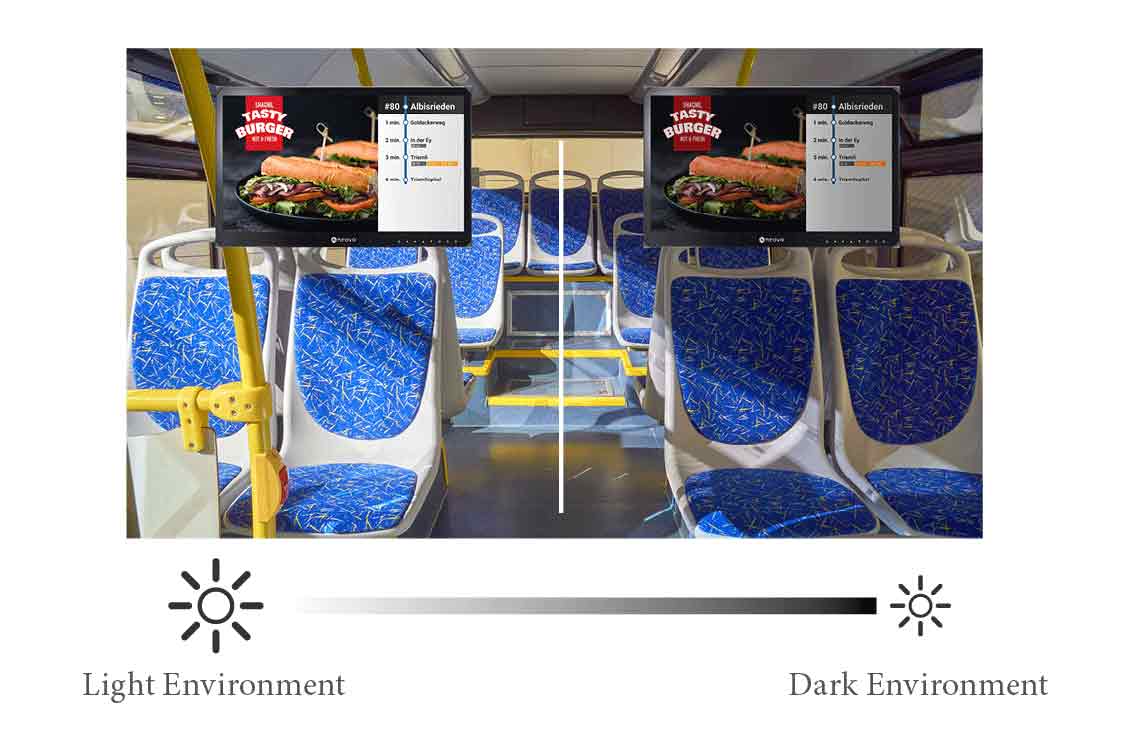 Cable Management System - Keeping Safety in Mind
Installation in moving vehicles requires appropriate cable management. The built-in cable management system hides the connectors and cable clutter, providing a refined appearance and protecting cables from tampering. The lock design of the cable management system keeps cables securely in place and prevents them from loosening or falling out due to vibration.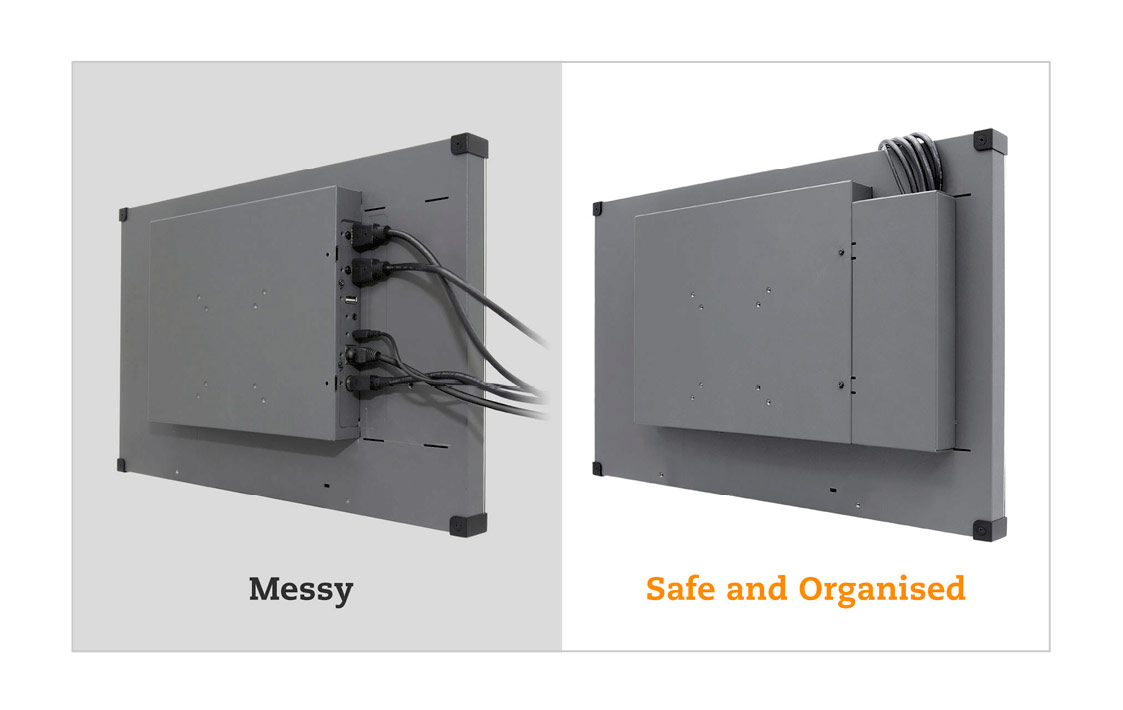 Versatile Connectivity
The TBX-2201 22-inch onboard passenger information display equips with HDMI, RS232 and RJ45 connectivity for signal transmission and display management.