The PN-55D3 55-Inch 1080p 500 nits ultra-narrow bezel displays are designed for commercial and professional large-scale video wall installations. Given its built-in scheduler, OPS slot, UniWall™ feature, the PN-55D3 high-end video wall displays can easily create 15×15 large-scale and eye-catching digital content without third-party devices. The anti-reflective, 500 nits brightness panel makes visually stunning video walls in demanding environments — from large public venues to 24/7 operation control rooms.
IMMERSIVE VISUAL EXPERIENCE
To ensure that viewers are presented with an uninterrupted visual experience, the PN-55D3 features IPS panel technology with 24/7 operation. The display is further enhanced by a minuscule 3.5 mm bezel-to-bezel transition to create immersive video walls.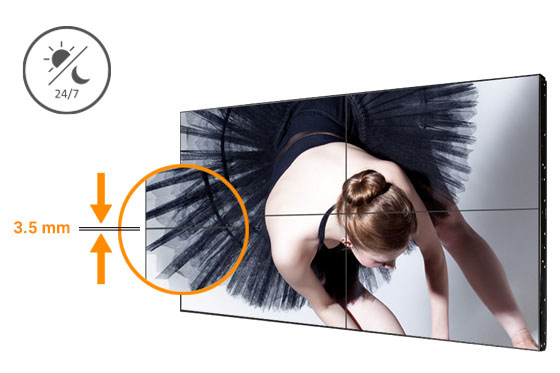 ANTI-GLARE COATING WITH HIGH VISIBILITY
Anti-glare treatment with the haze of 28%, high contrast, wide viewing angles, and 500 nits brightness produce images with superior clarity and visibility under ambient light.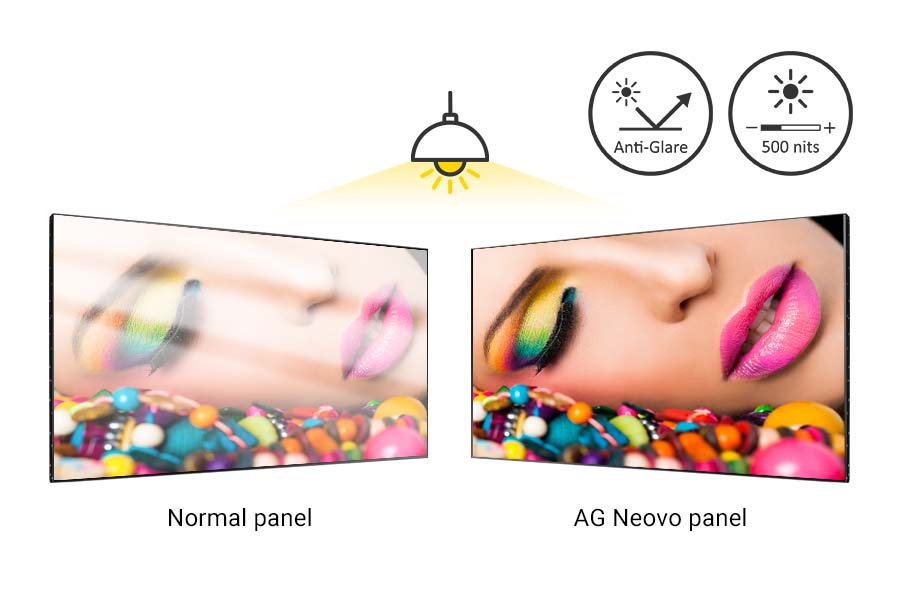 PATENTED ANTI-BURN-IN™ TECHNOLOGY
To combat the effects of traditional LCD burn-in or ghosting, AG Neovo utilises its patented Anti-Burn-in™ Technology to prevent image burn-in and ensure an extended lifespan for displays.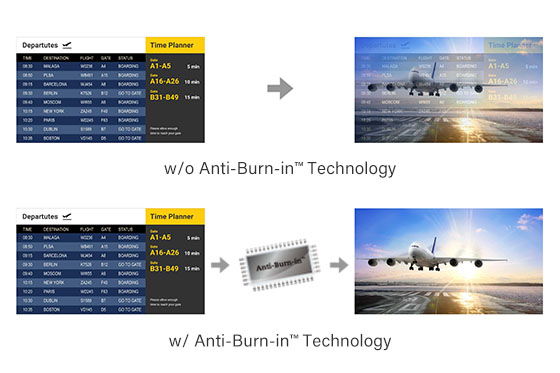 GAMMA SETTINGS FOR CORRECTING COLOUR TONES
The PN-55D3 video wall displays can provide real-time adjustment on the spot. Additionally, multiple sets of Gamma settings produce smoother and more consistent colour tones.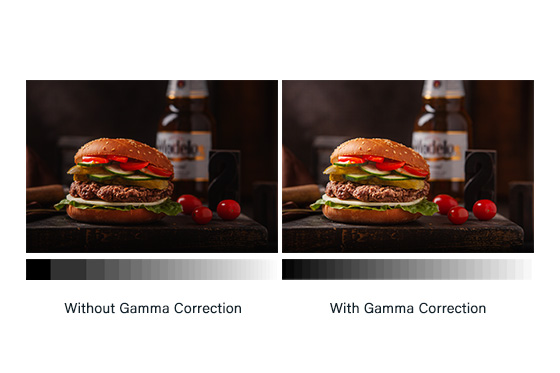 COLOUR CALIBRATION FOR VIDEO WALL SETUP
Screen colour varies due to temperature changes or after long-term use. Fortunately, AG Neovo offers a colour calibration tool, which detects each area using on-screen sensors and automatically fine-tunes colours and details for large-scale display installations.
* This requires consultation with an AG Neovo sales representative.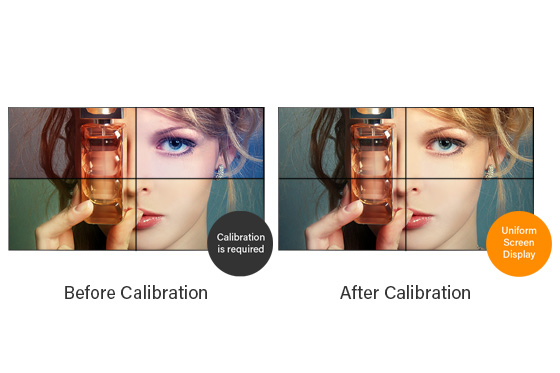 15x15 LARGE-SCALE VIDEO WALLS
The UniWall™ feature allows the PN-55D3 to natively support video walls of up to 15×15 displays, which can easily be connected to external sources.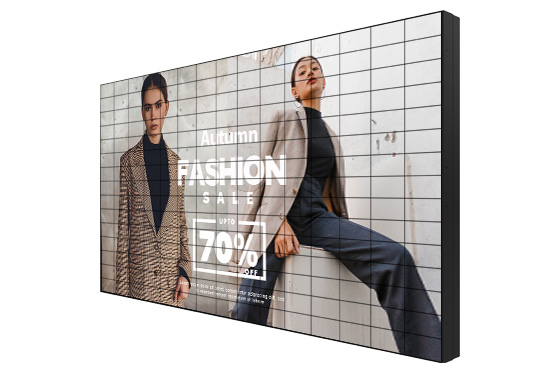 DISPLAYPORT 1.2 MULTISTREAM AND IR/RS232 CONTROL CAPABILITY
The DisplayPort 1.2 Multistream functionality allows users to set up, configure, and maintain a 2×2 4K video wall with ease. Users can also easily control multiple PN-55D3 displays via IR or RS232 connections to external devices.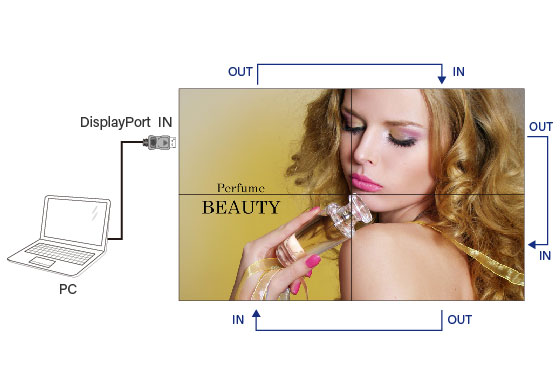 POWERFUL OPS SLOT-IN OPTION
The embedded OPS slot is ready for standardised OPS module installation. Accordingly, the PN-55D3 video wall displays can be seamlessly upgraded to powerful digital signage that is tailor-made for various user scenarios.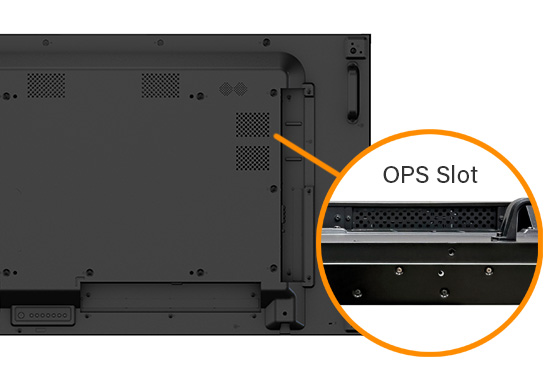 LANDSCAPE/PORTRAIT CAPABILITY
The PN-55D3 video wall displays are signage-friendly and can perfectly fit in landscape or portrait mode for complete screen orientation flexibility and to fulfil the needs of various scenarios.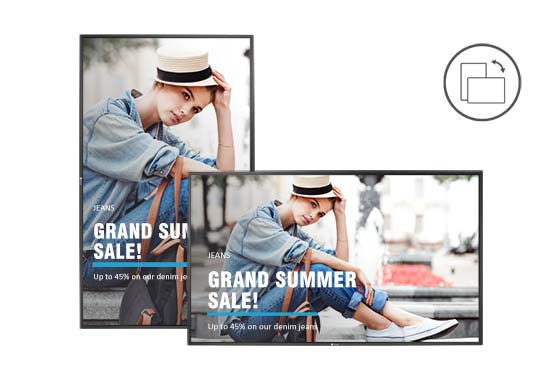 PID COMMAND & CTRL SOFTWARE
PID Command & Ctrl provides intuitive user interfaces for remote management via laptops and mobile devices and offers the easy creation of video wall displays. The software also features simple colour calibration, temperature checks, IR/key-locking options, and usage monitoring for daily maintenance.