The PN-55D 55-inch ultra-narrow bezel video wall display is designed for professional video wall applications. Given the built-in scheduler, OPS slot, and UniWall™ function, the premium display is easy to set up and maintain up to 10×10 display configuration. With its Full HD 1080p resolution, 500 nits brightness and premium-grade panel, visually stunning video walls can display in demanding environments — from large public venues to 24/7 operation control rooms.
Professional Video Walls
55-inch ultra-narrow bezel 3.5mm professional video wall display creates seamless images for an uninterrupted visual experience. For a complete video wall set up, up to 10×10 tiling is supported via DisplayPort and DVI interfaces.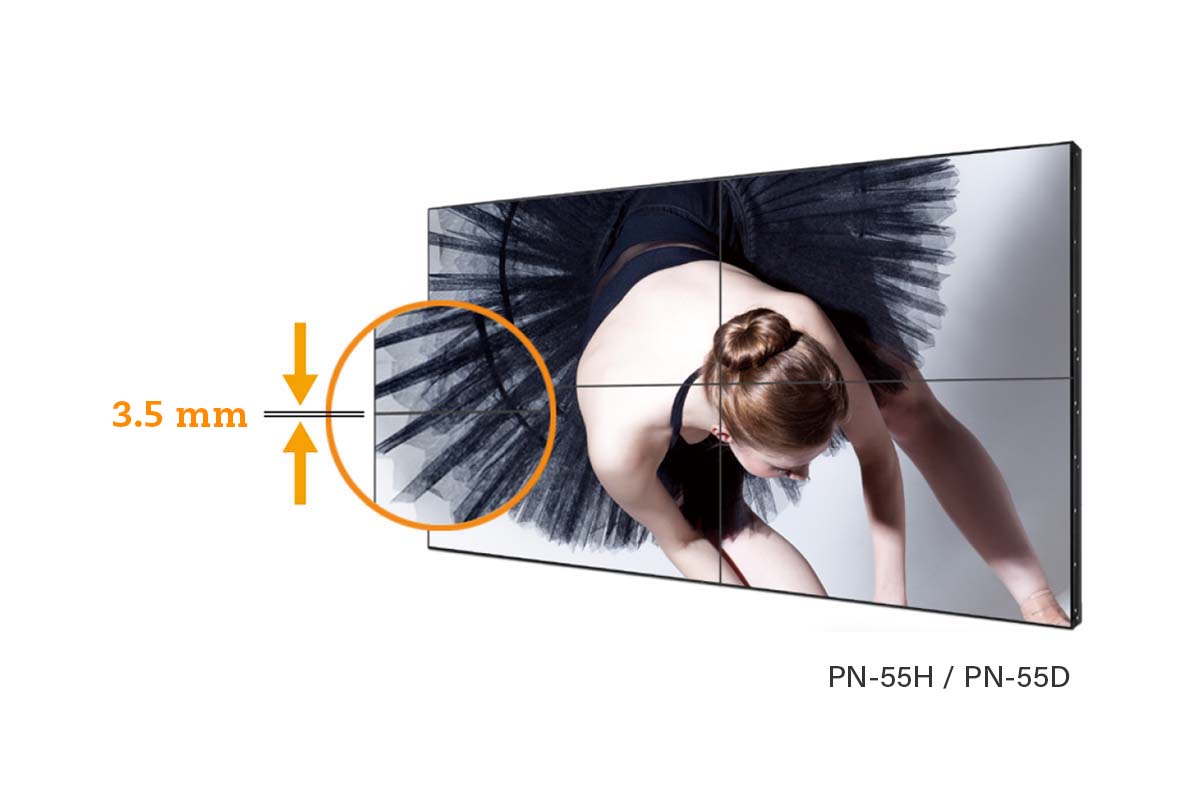 IPS Panel for 24/7 Use
Designed for 24/7 operation, this video wall display is produced to meet the highest standard of IPS panel technology and take advantage of superior components to ensure a long product lifetime in demanding environments.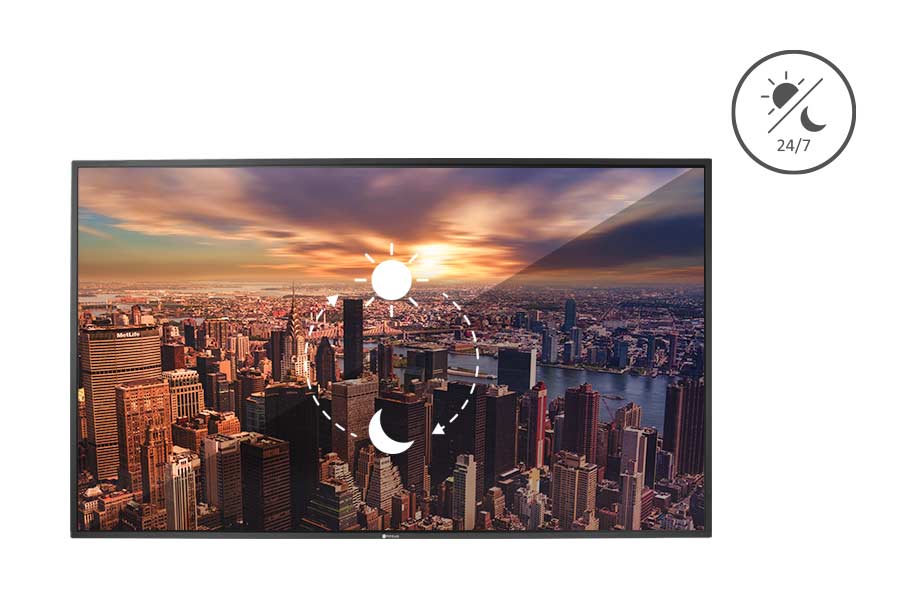 Patented Anti-Burn-in™ Technology
To combat the effects of traditional LCD burn-in or ghosting, AG Neovo utilises its patented Anti-Burn-in Technology to prevent image burn-in and assure the extended life span for displays.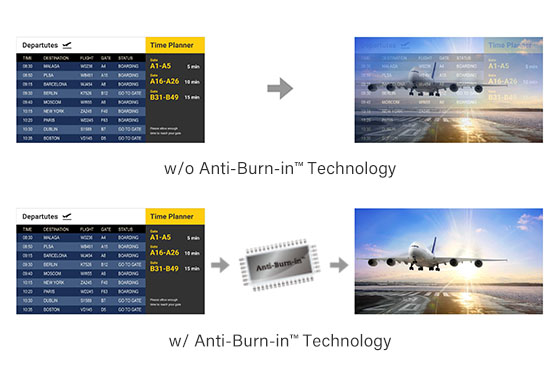 Colour Calibration for Video Wall Setup
Screen colour varies when temperature changes or after long-term use. AG Neovo offers the colour calibration tool which detects each area by the sensors on the screens and automatically fine-tune the colour in depth and details for large-scale display installations.
*This requires consultation with AG Neovo sales representative.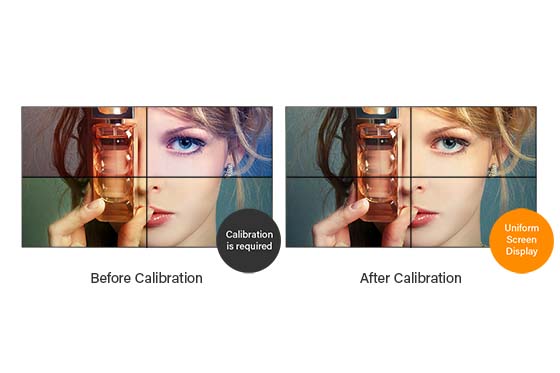 Built-in HeatControl Sensors
The built-in HeatControl Sensors automatically activate the internal cooling fans when the temperature rises.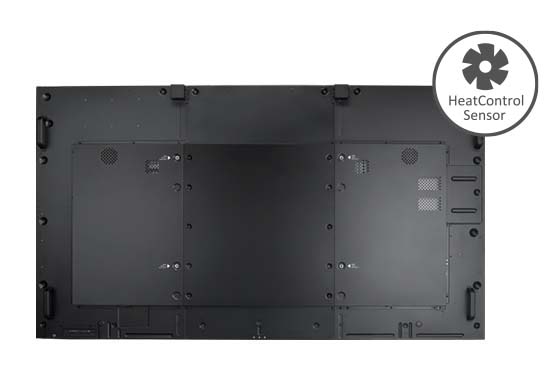 Embedded Image Enhancer
The embedded image enhancer features a 3D Comb Filter, 3D Deinterlace, and Noise Reduction to solve image issues – offer crystal clarity to the most demanding environments.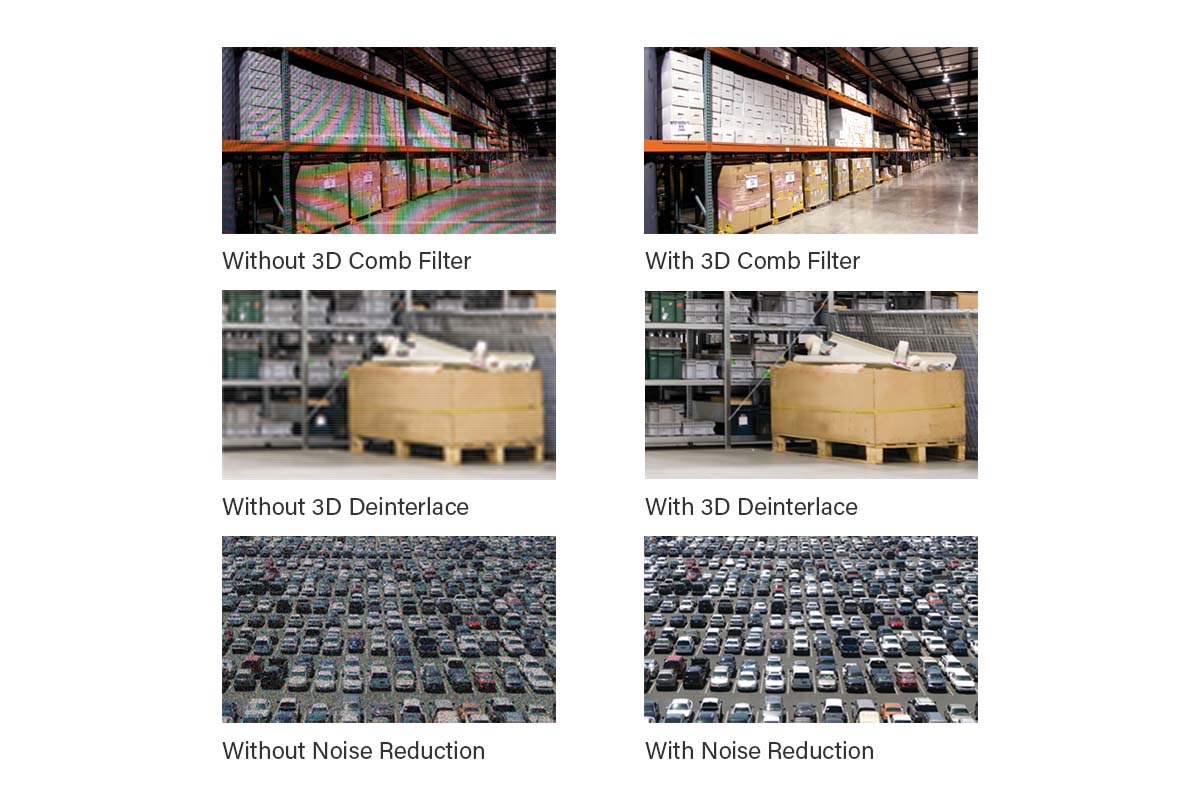 Integrated Content Scheduler
The built-in integrated scheduler in the OSD menu allows you to easily broadcast content based on source, time, and day by IR remote control.