Built on the Android OS, AG Neovo Meetboard® IFP-8602 86-inch 4K interactive flat panel display is designed to get meetings going right away, without the need for projectors, whiteboards, or additional software. It integrates a digital whiteboard application to present, annotate and share your files via email or save them to cloud drives.  It also supports wireless presentation to mirror photos, videos, and files directly from mobile devices or notebooks. With IFP-8602 interactive display, you can enjoy a clean and organised meeting room without cable clutters.
4K Resolution with IPS Technology
Meetboard IFP-8602 interactive flat panel display delivers visual content to be compelling and sharp on the 4K UHD resolution with IPS panel technology and ensures that colour is consistent and accurate from 178-degree wide viewing angles.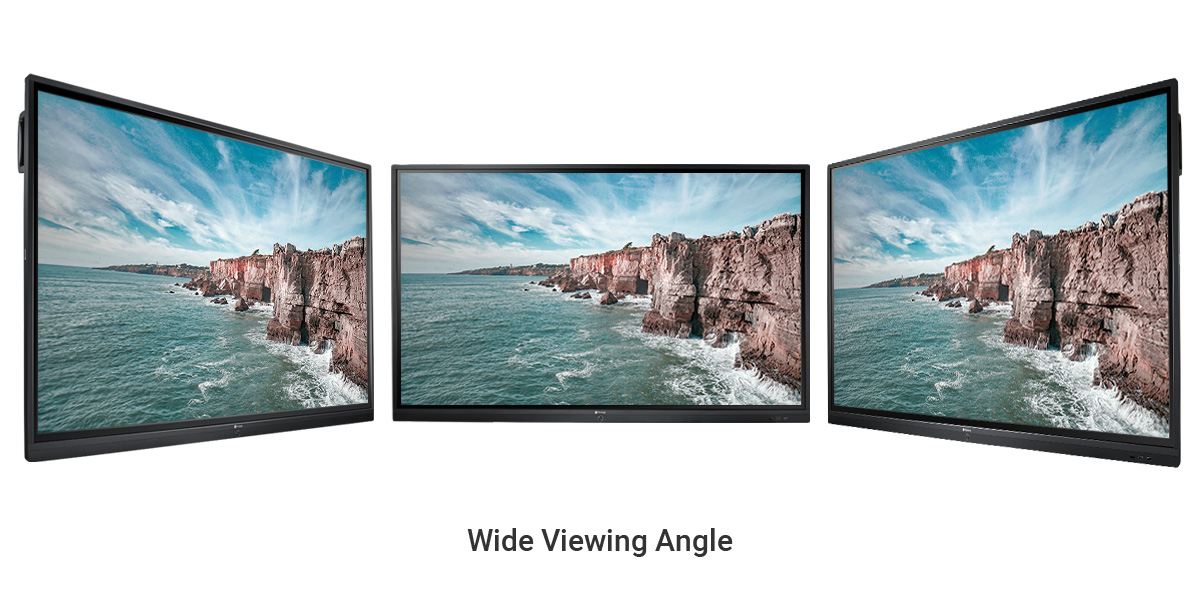 20-Point Multi-Touch & Dual Pens
Multiple participants, using fingers or included styluses, can simultaneously draw and annotate on the 20-point touch-enabled screen, making mind-mapping and brainstorming as intuitive as using a whiteboard.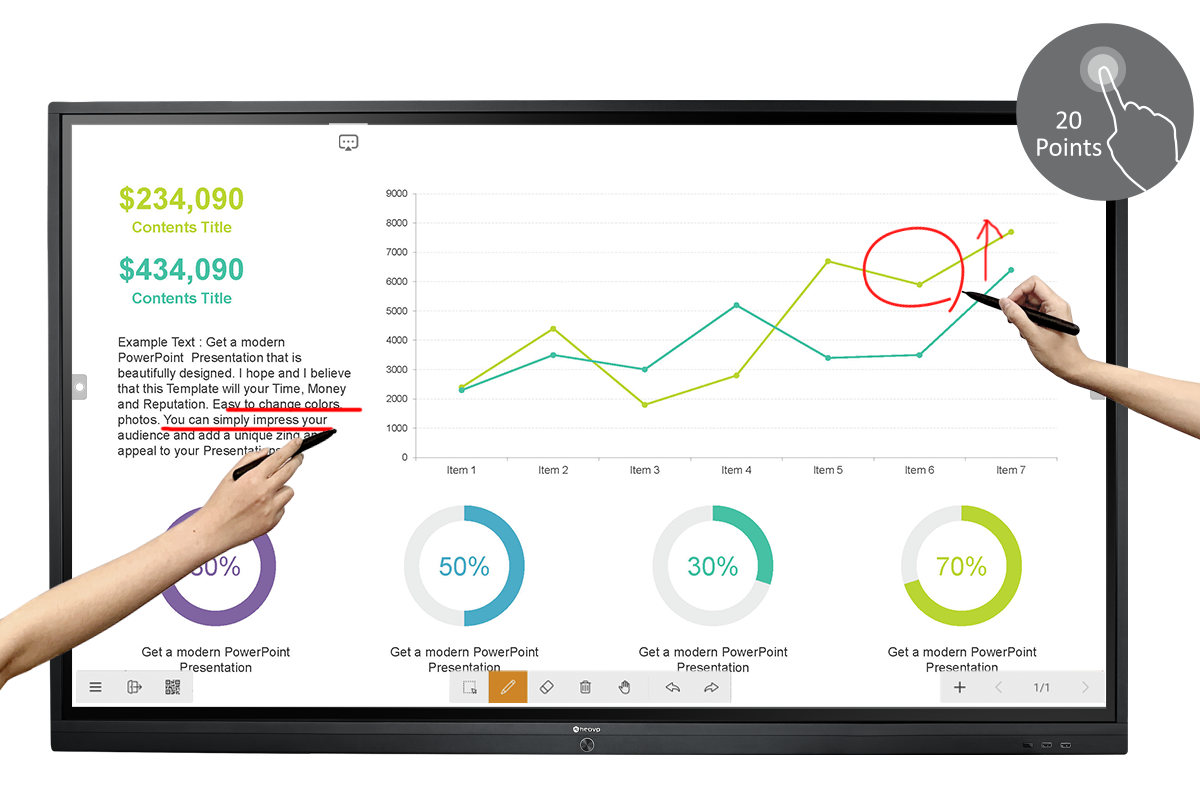 Android OS Platform
Android OS, the most widely-used OS around the globe, provides a steady and intelligent open-source platform that gives you a robust user experience and flexible third-party installation options.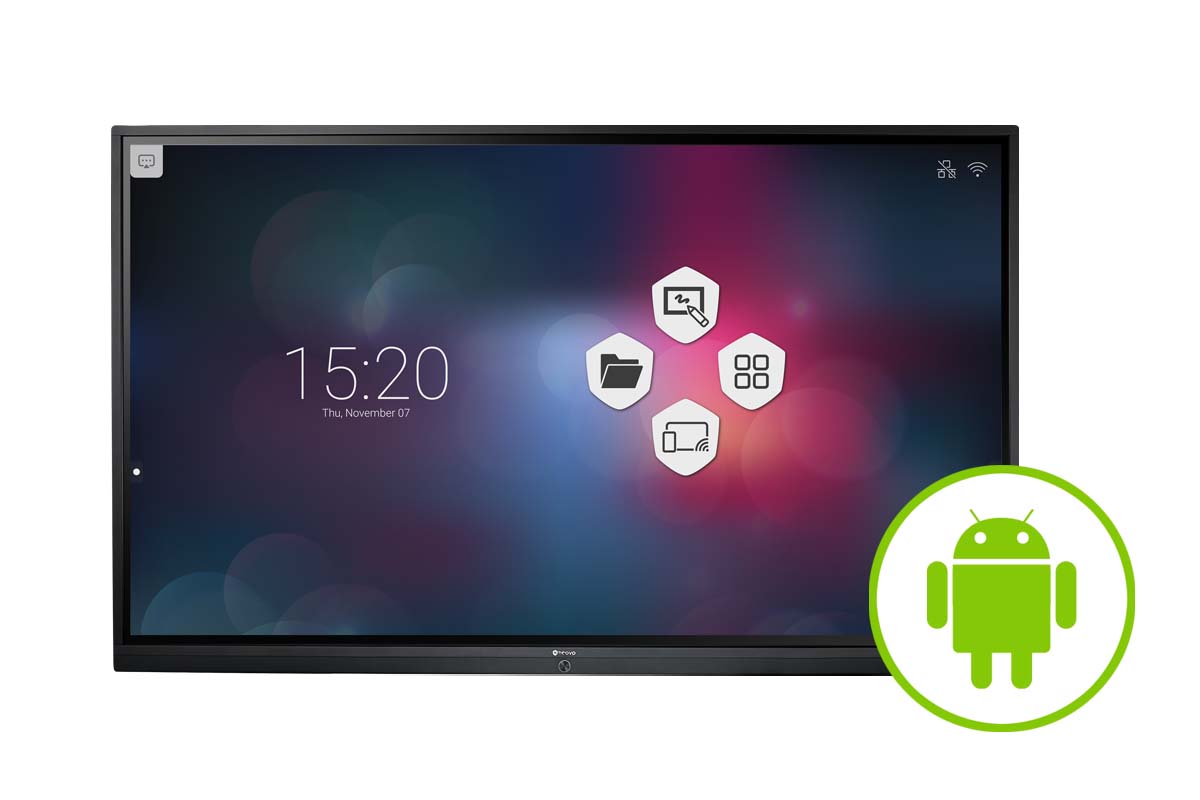 Intuitive User Interface & Useful Apps
The simplified and aesthetic Android UI design makes Meetboard more user-friendly and intuitive. Meetboard offers useful applications you need the most for productive meetings, such as Browser, Finder App, WPS Office, Meetboard Whiteboard App, etc.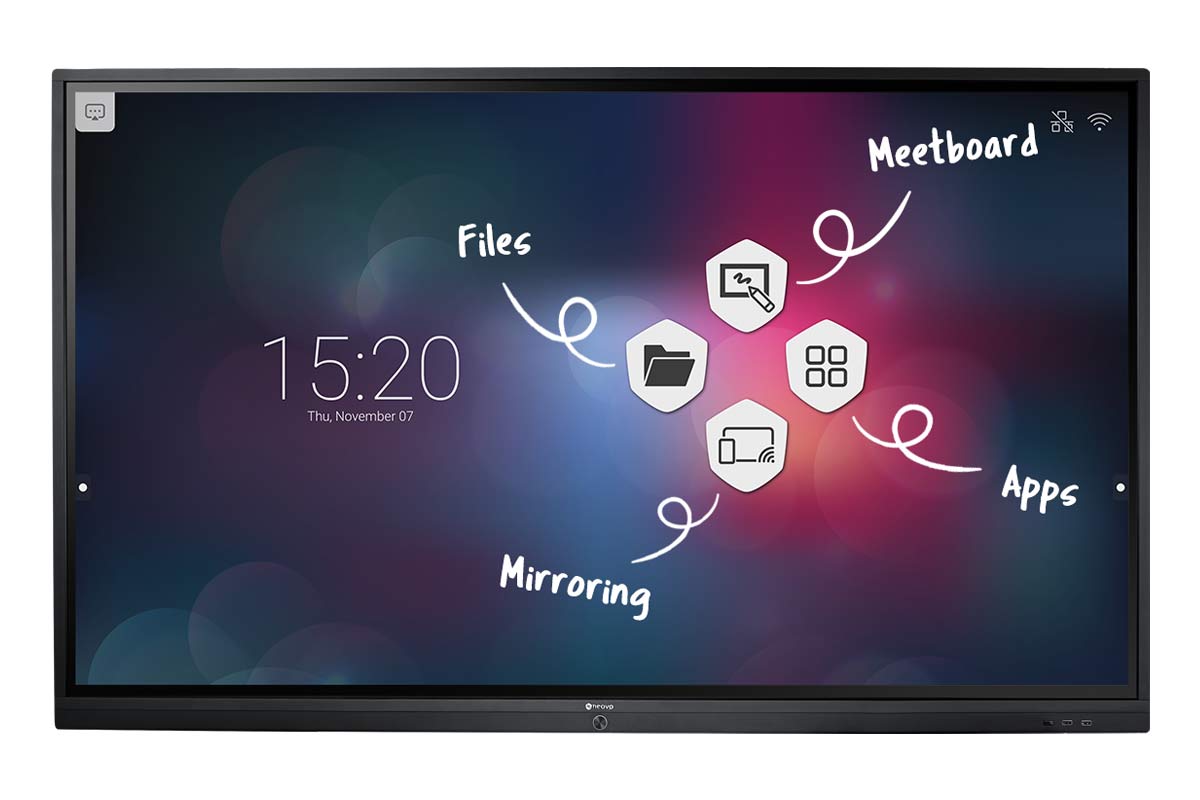 Cloud Storage Accessibility
You can easily access, upload, and download folders and files with a finger of touch on Meetboard cloud storage via Google Drive and Microsoft OneDrive configuration.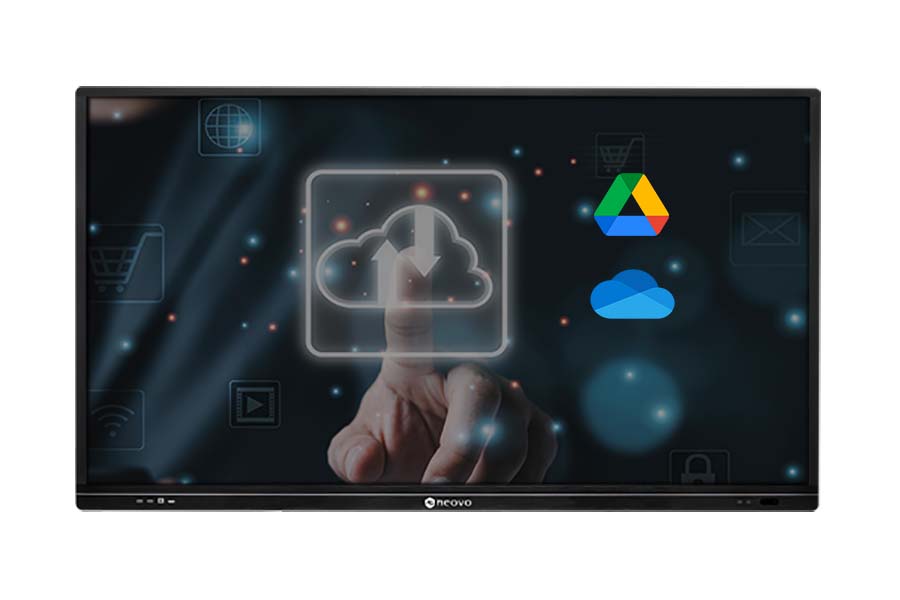 Screen Mirroring via AirPlay, Miracast, Chromecast and More
Meetboard IFP-8602 supports AirPlay, Miracast, Chromecast and also embeds ScreenShare Pro screen mirroring app. You can wireless present, share and control multi-media content from either iOS or Android devices on the screen.