AG Neovo Meetboard™ IFP-7502, meeting KSV Holstein Kiel's demand for success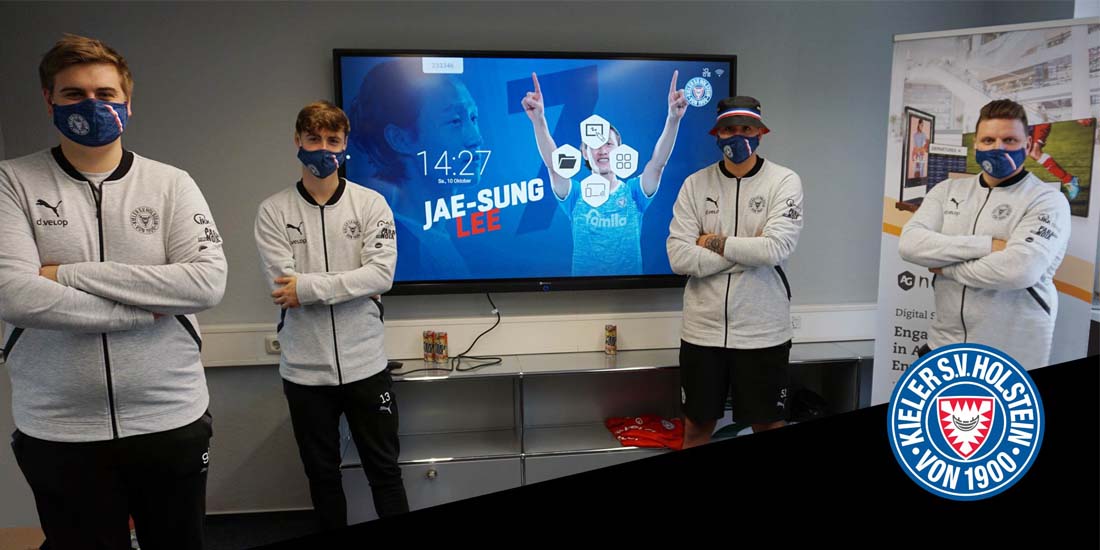 Thanks to the AG Neovo Meetboard, we can now optimally visualize strengths and weaknesses, allowing us to provide the players with the necessary equipment. Team meetings or sponsorship appointments can also be designed very efficiently, so that we are optimally prepared for the coming season in the VBL.

- Mr. Michele Freitag-Skarjan, Team Manager of KSV Holstein Kiel
Every detail matters. Ask any elite sporting coach and they will tell you that the difference between the best in the world and everyone else exists because of the little things. Those extra minutes training, the right food, astute tactics and even the right technology may seem like minor adjustments but they will generate a huge improvement on the field. True professionals only work with the best, which is why KSV Holstein Kiel use an AG Neovo IFP-7502 Meetboard™ to discuss tactics, technique and to ensure success. It is, after all, "the choice of professionals".
eSports, Fifa® and the Virtual Bundesliga
KSV Holstein Kiel are a professional VBL (Virtual Bundesliga) team and they are fighting for the top spots of this incredible eSport venturing into its third German season. Knowing that the climb above their rivals would take more than just hard work, KSV's sponsors invested in 3 new players, new accommodation, new gaming hardware, a new playing coach and a new mindset coach to go with the new AG Neovo Meetboard. With the right people and the right tools now in place, communication is easy and success is on the horizon.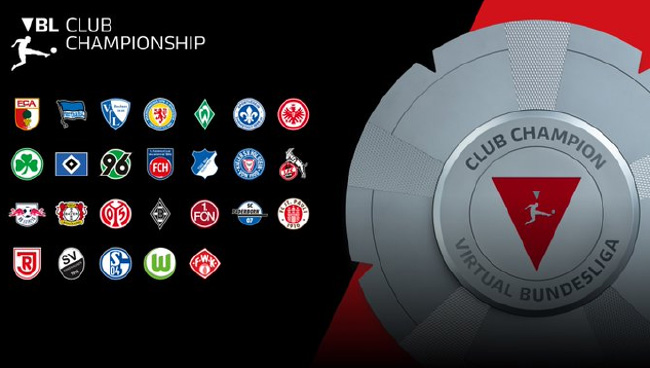 An AG Neovo Meetboard IFP-7502 is the right tactic
With 75 inches to play with, interactive sketching on this large display makes it easy for all 8 participants to watch and to interact, as team tactics are literally and interactively sketched. Content is shared to the easily cleaned NeoV™ Touch Glass protected display via AirPlay, Chromecast and Screenshare Pro without affecting the drawing function and it doesn't stop there. There's no need to be physically in the room to see documents, strategies or workflows using the simplicity of plug and play for Windows applications such as PowerPoint. Instead, the integrated Wi-Fi module, included with the scope of supply makes it easy for players, coaches, team managers and partners to participate virtually.

Meeting both short and long-term goals
Whether you pick the 65", 75" or 86" display, there is only one choice for your meetings and that's the AG Neovo Meetboard. The 4K/UHD resolution and the large selection of USB ports were just a small part of the clear choice for Holstein. Their eSports team manager, Michele Freitag-Skarjan summed up the benefits for the team, nicely.
"Thanks to the AG Neovo Meetboard, we can now optimally visualize strengths and weaknesses, allowing us to provide the players with the necessary equipment. Team meetings or sponsorship appointments can also be designed very efficiently, so that we are optimally prepared for the coming season in the VBL." – Mr. Michele Freitag-Skarjan, Team Manager of KSV Holstein Kiel
---