Surveillance Monitors & Displays
SC-Series
The Value Choice for Security Essential Environments
The SC-Series monitors with BNC connector designed for 24/7 operation feature Anti-Burn-in™ technology which prevents image retention while performing nonstop in security and surveillance environments. The series also includes enhanced image quality and settings control such as gamma curve selection*, black-level adjustment*, contrast enhancer* and CCTV mode that help create richer images even under unfavourable lighting conditions coming from low light surveillance footage.
Enhanced Image Clarity
The Pre-configured CCTV mode and other quick image settings support low-light video quality enhancement, reproducing more detailed images. Users or installers also allow instantly fine-tune video footage, saving time on installation and testing.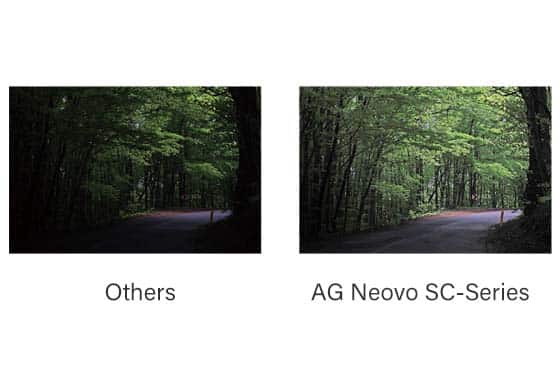 Support BNC Video Output
The SC-Series surveillance monitors with BNC connector provide video loop-through output, allowing to send video from a CCTV camera via a coaxial cable to the monitor directly for instant monitoring.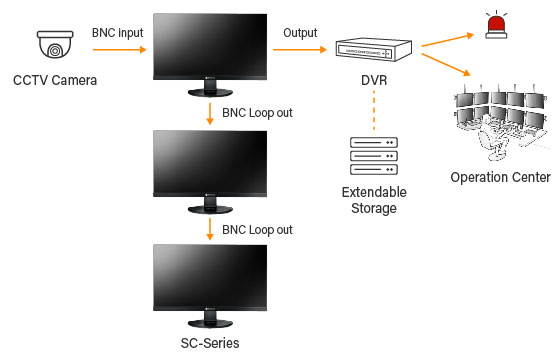 Great Value Monitors with A Long Lifespan
The SC-Series is designed with a commercial-grade panel to ensure 24/7 continuous operation in the control rooms. Including AG Neovo's patented Anti-Burn-in technology, these monitors expect a prolonged life for LCD screens and reduce system maintenance efforts.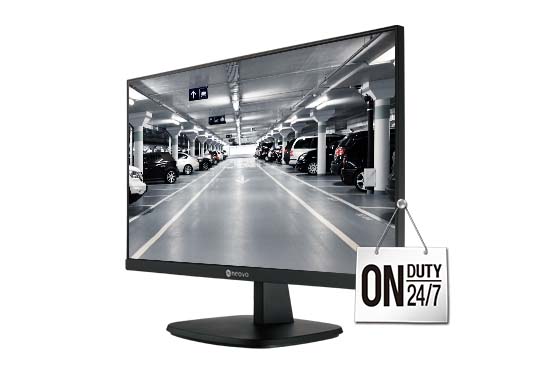 Copyright © 2023, AG Neovo. All Rights Reserved.