Clear view of the water: video technology for Meppen control center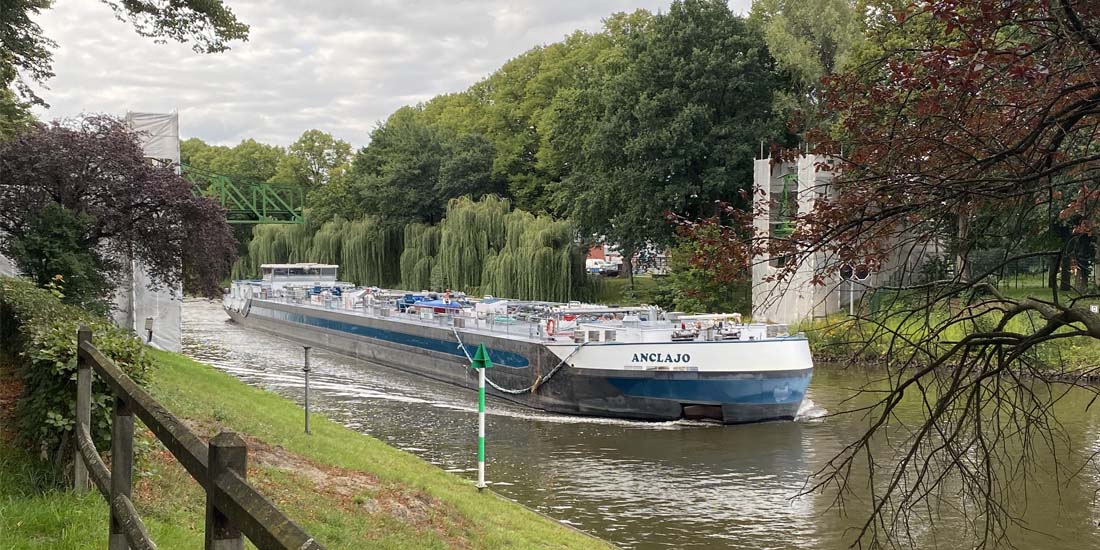 Simply bring joy to every security officer

- Mr. Thore Peters, Senior Sales Manager at AG Neovo Technology
Germany's waterways are vital for shipping and thus also for the logistics chains across the entire country. In Meppen, at the crossroads of the Ems and Hase rivers and the Dortmund-Ems Canal, a new control station for video technology with monitors from AG Neovo was put into operation in 2020.
The Federal Waterways and Shipping Administration, in short WSV, is responsible for a safe, smoothly flowing and therefore economic shipping traffic. Its main responsibilities cover maintenance, operations, expansion and new construction of federal waterways, including locks, weirs, bridges and ship lifts. In total the WSV is responsible for 23,000 km² of ocean waterways and around 7,300 km of inland waterways.
Accordingly, all video technology systems and components must be fail-safe and technically tested. For more than a decade now, a large number of AG Neovo monitors with the patented NeoV™ hard glass and Anti-Burn-in™ Technology have been used for the visualization of video images consistently around the clock 24/7.
Both in 4:3 as well as in 16:9 formats, there are always very good live images from the cameras in the WSV control centers.
Robust, durable and brilliant
In total, around 100 of the X-17EW and X-24EW models were put into operation in two control centers in the course of a public tender issued by the WSV through Sirotec. Both products are equipped with robust white metal housing, a consistent 24/7 design of all components and very long product life cycles. The NeoV™ hard glass ensures higher contrast and brilliance, easy cleaning and disinfection, a significantly extended panel life and a very high impact resistance with its hardness of 9H.
The new video system displays movements on the water, different lighting or stable camera images from mast installations almost perfectly. The high-resolution images with their practical presentation on AG Neovo's monitors, most of which are deliberately displayed as a single image per monitor for concentrated viewing and in an undistorted 4:3 format, "simply bring joy to every security officer," says Thore Peters, Senior Sales Manager at AG Neovo Technology. After installation and commissioning by Sirotec Sicherheitssysteme GmbH, the operating personnel were appropriately pleased with "the new safety- bringing workstations with fail-safe technology."
---