The MX-24 is a 24-inch DICOM monitor featuring Full HD 1080p resolution, certified with IEC/EN 60601-1 and IEC/EN 60601-1-2 medical electrical equipment standard, with medical-grade low-voltage power supply. Compatible with DICOM Part 14 standard, it ensures accurate and excellent medical image quality, colour reproduction, and image contrast. Equipped with NeoV™ Optical Hard Glass, the MX-22 withstands alcohol and other commonly used cleaning solutions, allowing medical professionals to sanitize it easily.
PROTEZIONE FACILE E ROBUSTA
Il design speciale del vetro rigido ottico NeoV™ e l'involucro in metallo bianco prevengono il deposito di polvere e sono impermeabili risultando pertanto robusti e facili da pulire.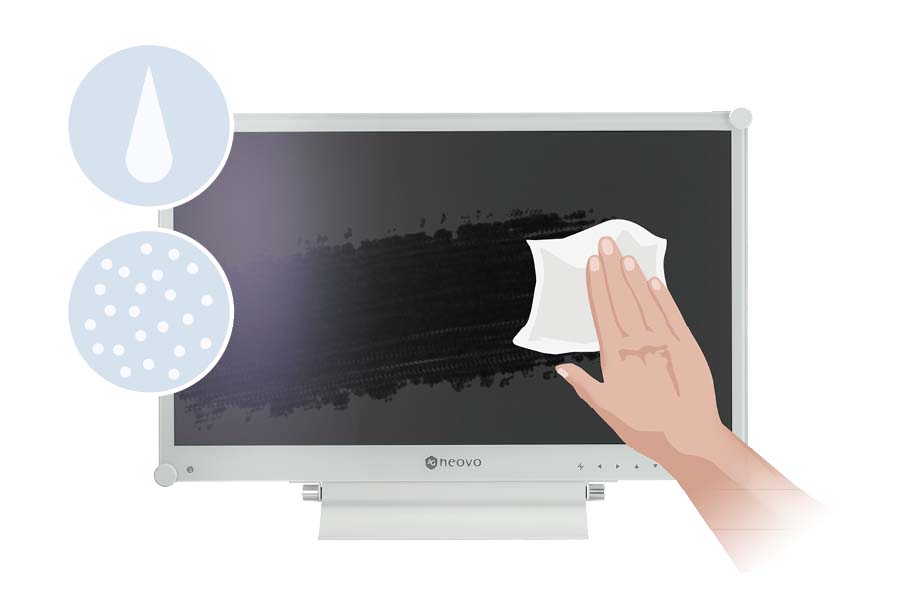 COMPATIBILE CON DICOM PARTE 14
Grazie al supporto della calibrazione DICOM Parte 14, i monitor per revisione clinica della serie MX garantiscono livelli di luminosità e scala di grigi corretti e coerenti delle immagini medicali nei minimi dettagli. Pertanto, garantiscono ai medici professionisti la massima fedeltà di quanto visualizzato a schermo grazie a immagini medicali ottimizzate, documenti e cartelle cliniche elettroniche (EMR) abilitate per le immagini come una solida base.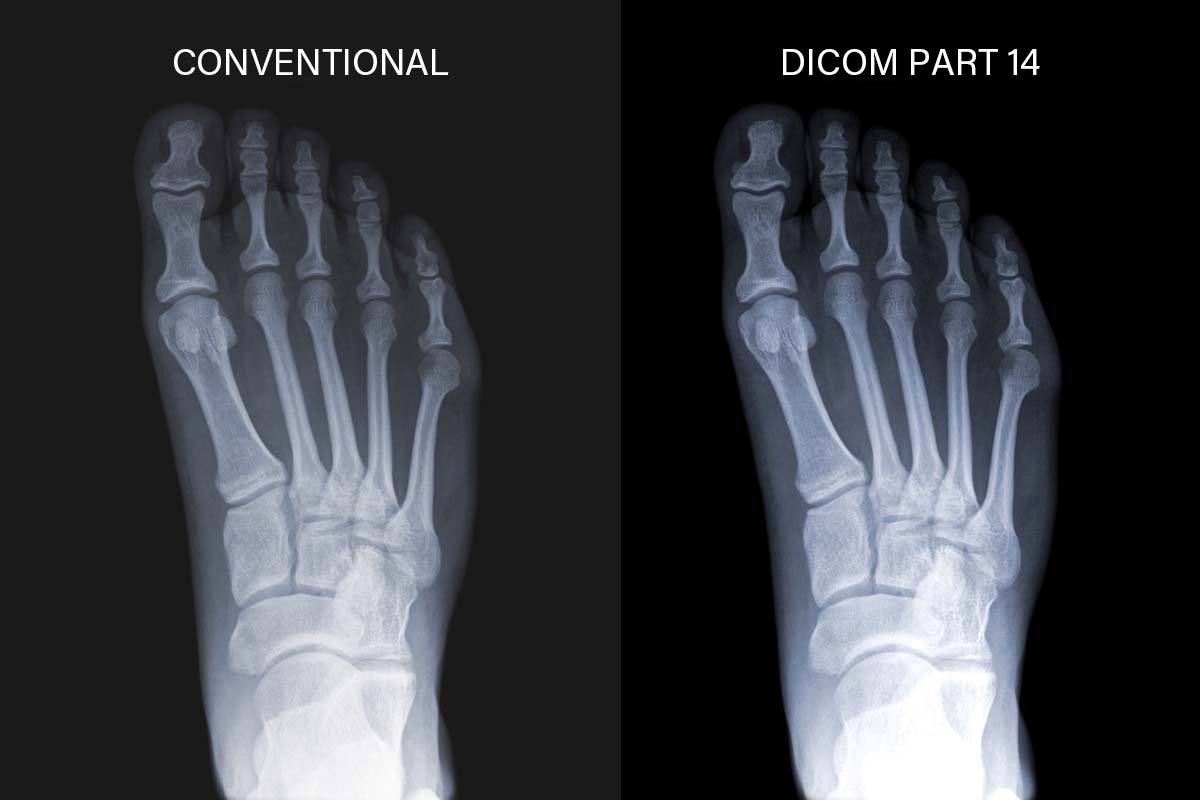 MIGLIORE SICUREZZA CON ALIMENTAZIONE DI LIVELLO MEDICO
A differenza dei monitor standard, i monitor per revisione clinica della serie MX fanno uso di un'alimentazione di livello medicale a bassa tensione appositamente progettata per garantire sicurezza, prestazioni e affidabilità: tre requisiti fondamentali per ogni ambiente clinico professionale o ospedaliero. L'omologazione allo standard di alimentazione IEC/EN 60601-1 garantisce la sicurezza del personale e dei pazienti negli ambienti clinici, prevenendo scosse elettriche, rischi legati all'energia, incendi e rischi legati al calore.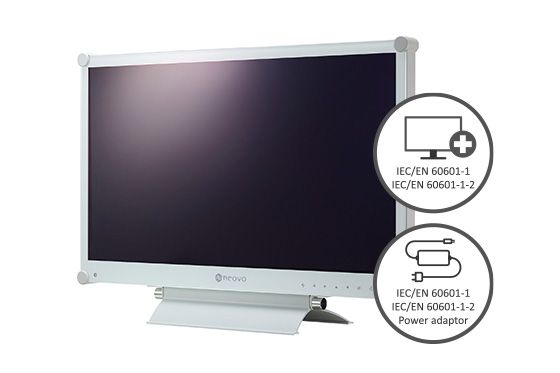 SUPPORTO PIP/PBP
Le funzioni PiP/PbP consentono di visualizzare e confrontare due immagini contemporaneamente da fonti diverse e migliorare l'efficienza del lavoro per il multitasking.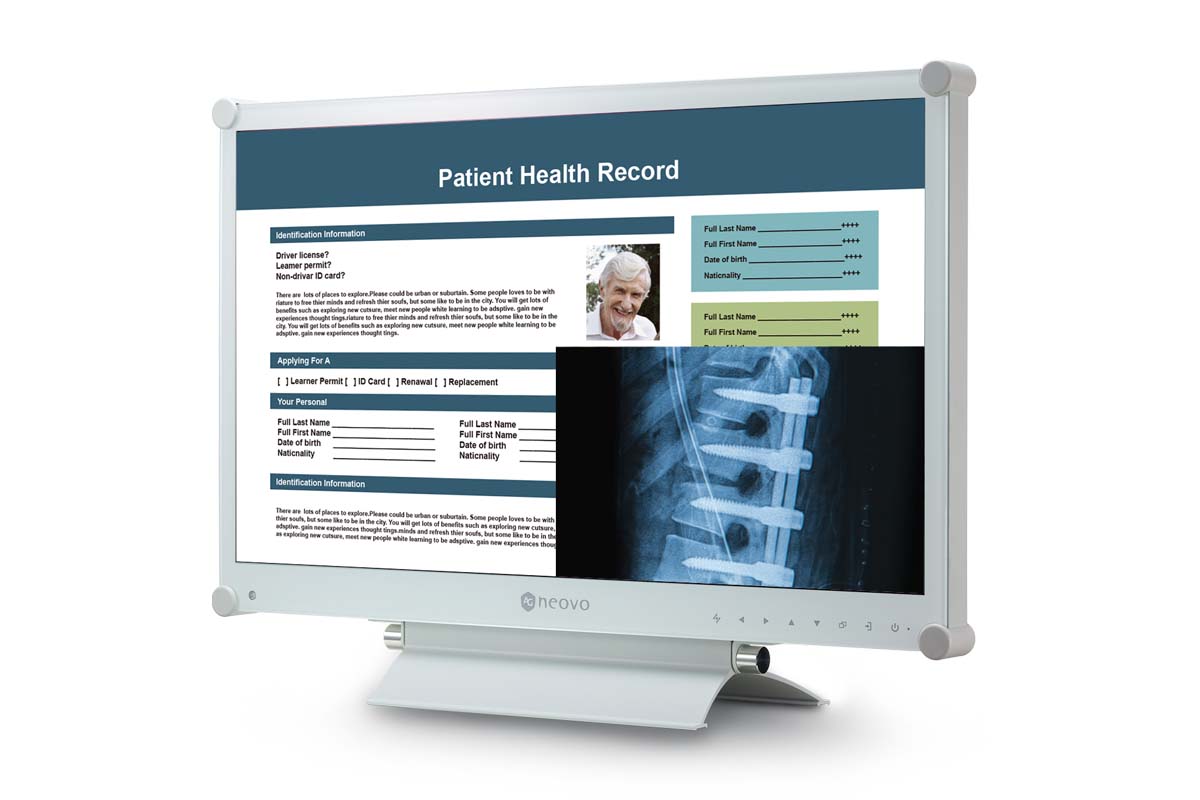 AG Neovo Medical Displays are designed and manufactured for the use in Healthcare, Medical and Clinical environment, but are not "medical devices" or ISO 13485 compliant. Professional Integration within medical environment might require specific knowledge, skills and certificates and is anytime due to the integrator's liability.