Display content easily and creatively with the AG Neovo TX-4302 43-inch touch screen display. Its 40-point Projected Capacitive (PCAP) touch screen can be mounted behind a display window or encased in a kiosk allowing customers and visitors to browse information in their own time. The TX-4302 has an IP65 rated front screen featuring Intel® SDM (Smart Display Module) slot and 5V DC output designs to support interactive digital signage applications. The TX-4302 touch screen can be used in numerous ways in rigorous 24 / 7 commercial settings. Use it as a self-service or information kiosk for customising options and information searching, an interactive window display to advertise products, a digital POP display to attract attention to a product, or a touch screen table to engage and entertain customers and visitors.
Premium PCAP Multi Touch Screen
With PCAP multi-touch technology, the TX-4302 can register up to 40 touchpoints simultaneously. You can scroll, swipe or zoom on the multi-touch display and feel comfortable using the same gestures they would on smartphones.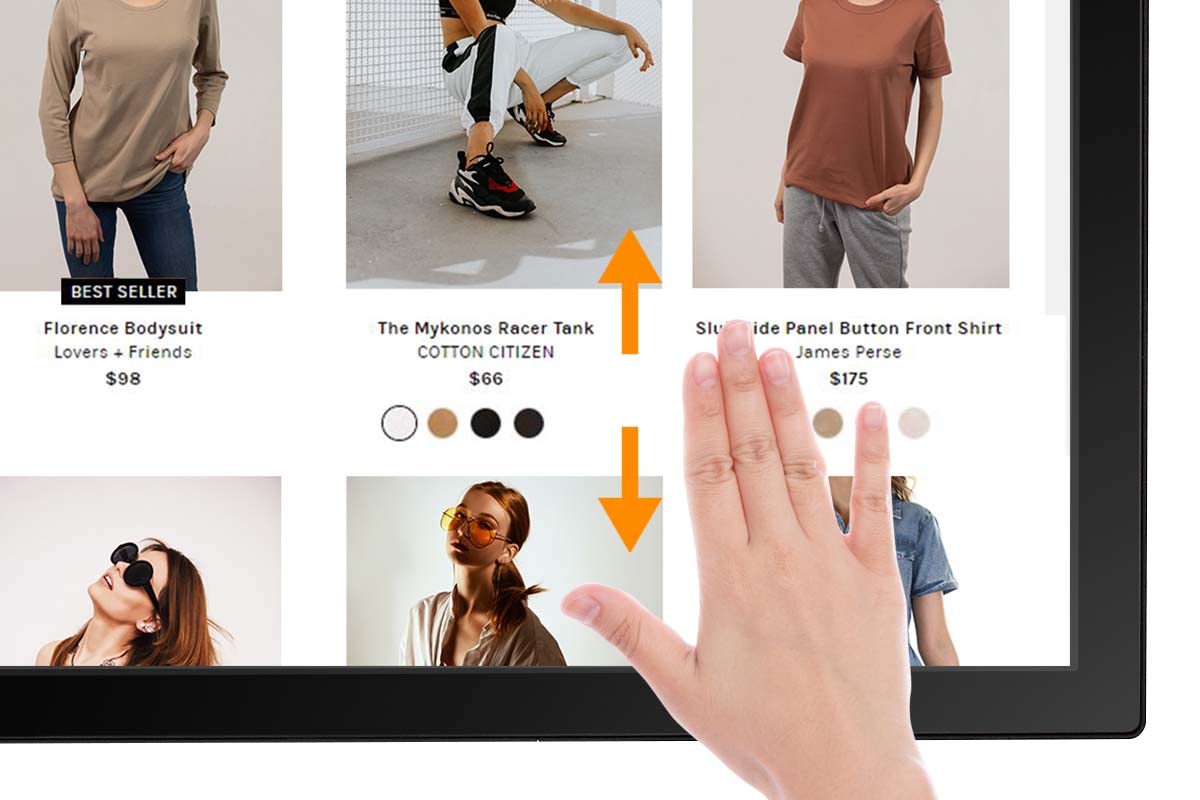 Through-Glass Interactive Touch Screen Technology
For extra security or protection, the TX-4302 touch screen can be mounted behind a glass layer to create a through-glass experience. The through-glass mode can be applied to a store window, tabletop or glass sheet. Visitors can control the screen through up to 6 millimetres of glass on top of the touch screen, giving it the same functionality whether visitors are touching the screen or using it through the glass.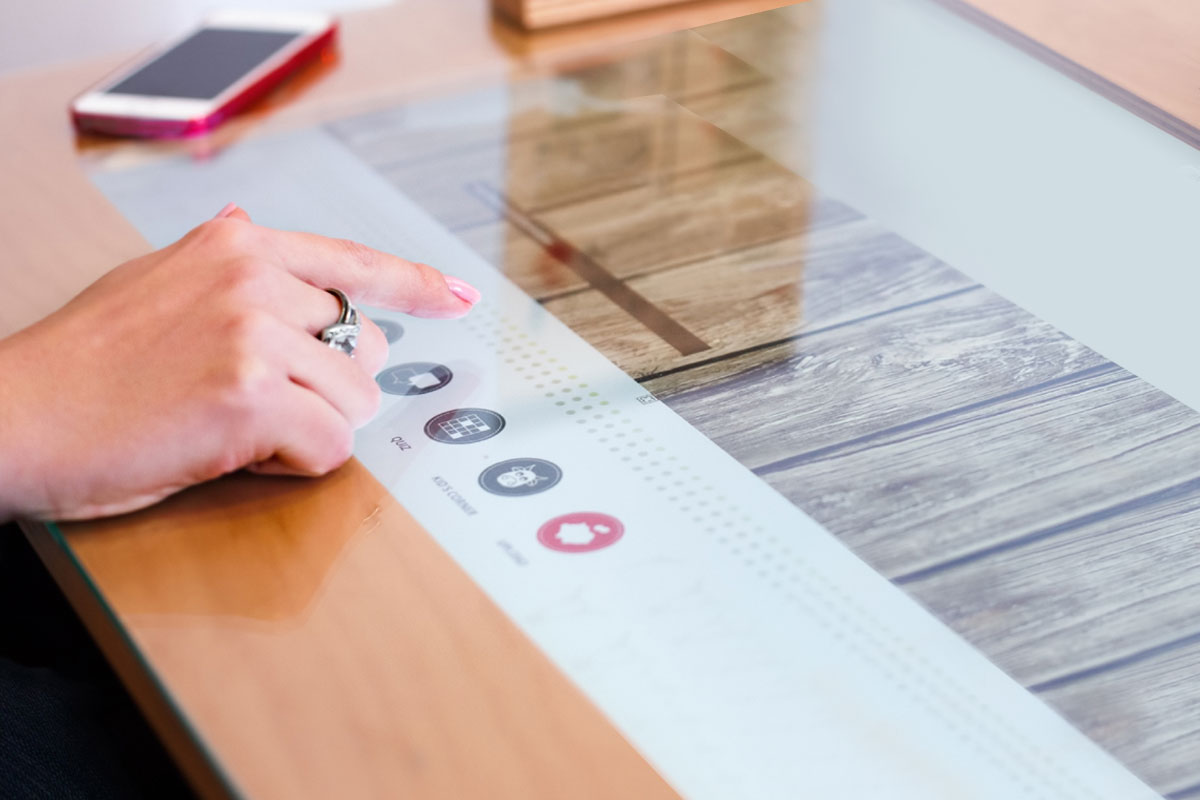 Glove-Friendly Touch Screens
The TX-4302 interactive touch screen can be used with bare fingers or with gloves, including gloves made from cotton, latex or leather. This is especially convenient to customers and visitors who prefer to keep their gloves on because of personal and cleanliness preferences. The interactive screen also works with a stylus pen creating a wide range of options for customer and visitor interaction.
*Through-glass touch may not be supported with gloves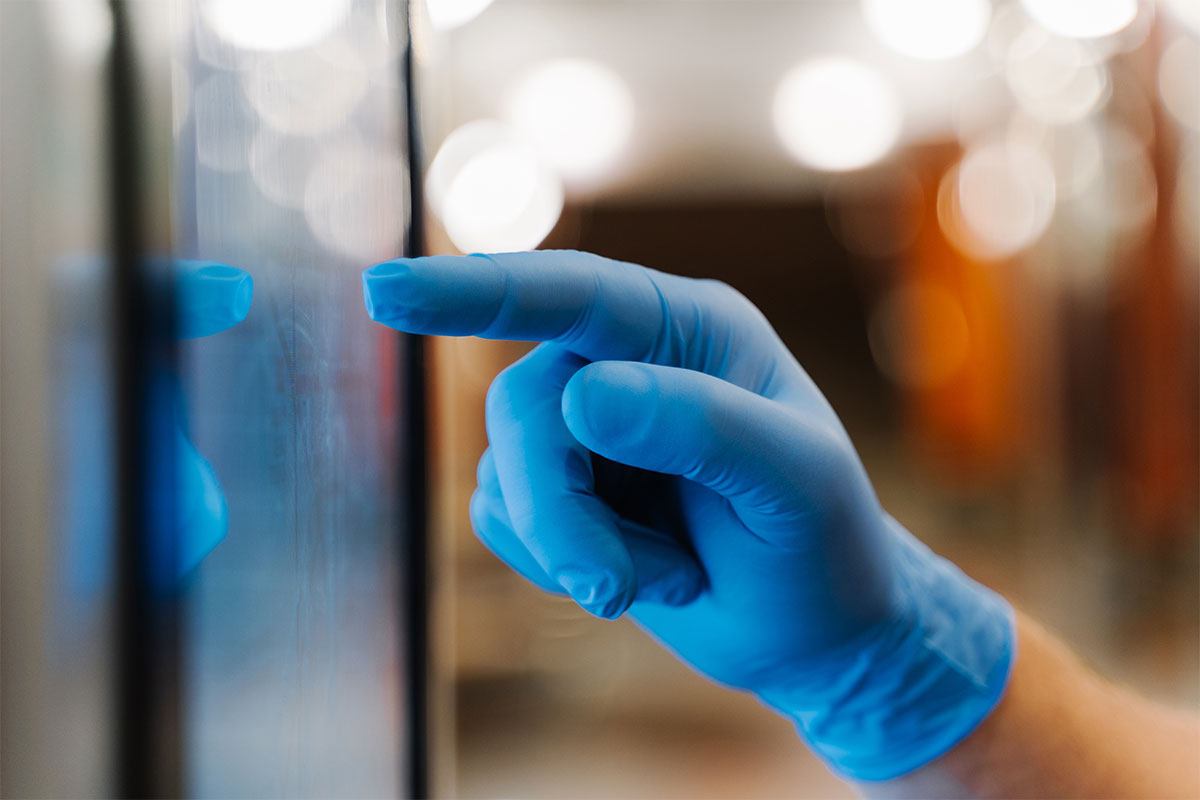 Easy Integration
Specially designed holes on all sides of the touch screen display make mounting the screen easy, whether on a wall, tabletop or kiosk in landscape or portrait orientation. For safety and protection while mounting, the outer edge of the touch screen has a plastic resin bezel to protect against collisions during transportation and installation. Whether flush mounted or encased behind glass, our TX-4302 touch screens can seamlessly be integrated into any application.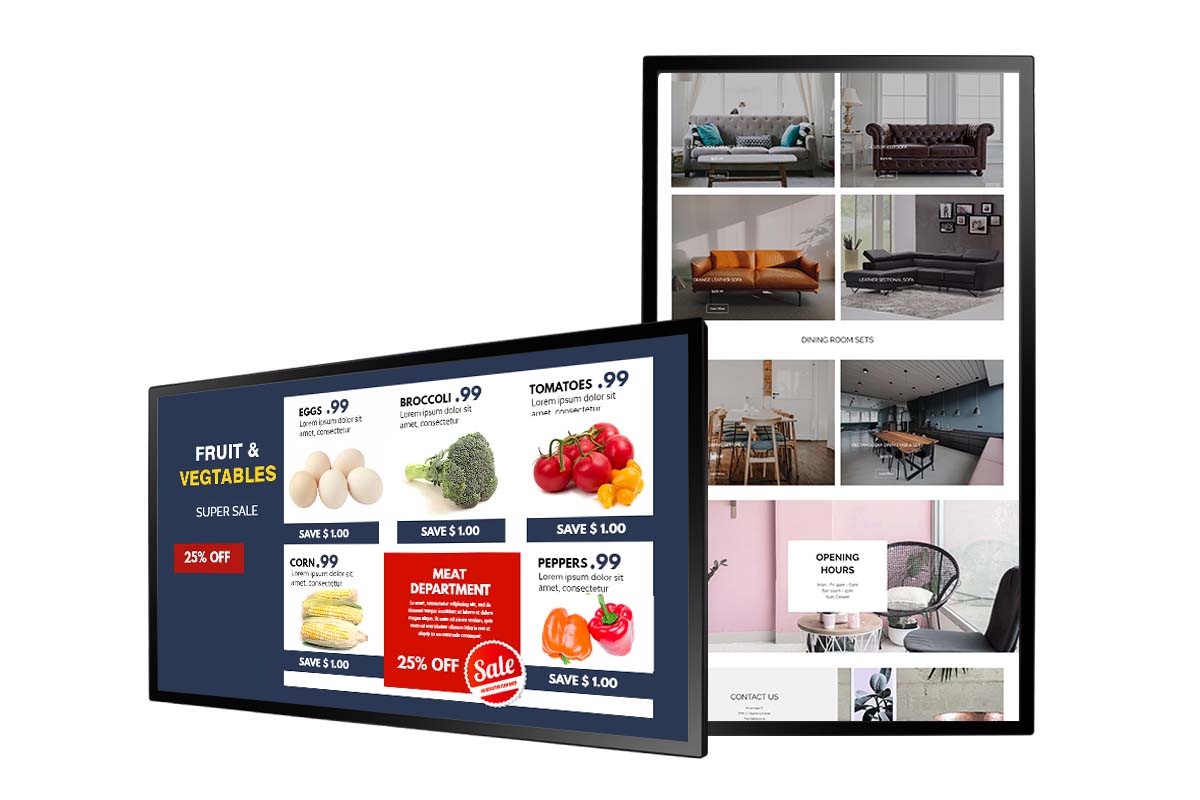 IP65 Dust and Water Protection
The TX-4302 front IP65 touch screen functions perfectly in high-use and high-traffic public locations, giving complete protection as it resists dust and liquid spills.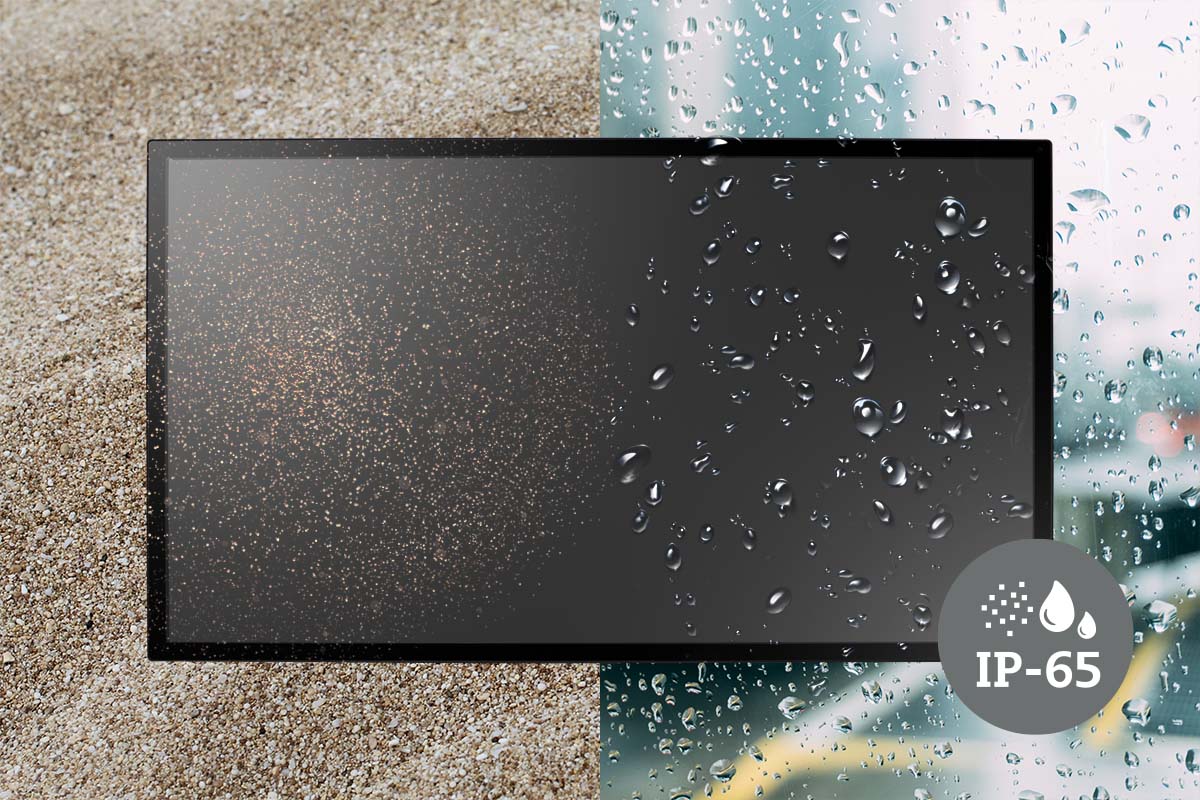 Durable and Scratch Resistant Touch Screen
AG Neovo uses 7H tempered glass displays for high durability and scratch resistance levels without compromising touch sensitivity for 24/7 operation in demanding public settings. The touch screen glass passed the UL60950 ball-drop test (IK08 rating) for high impact resistance.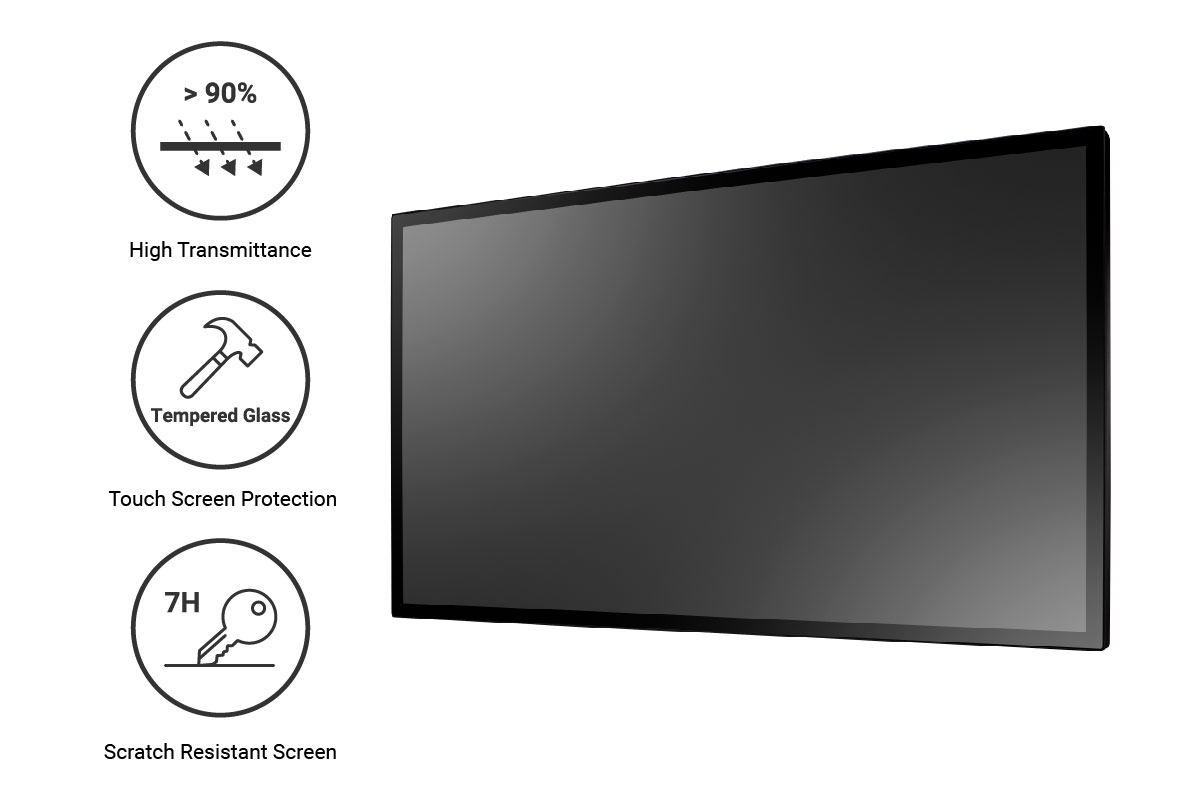 Cross-Platform Touch Capability
The TX-4302 works seamlessly with many operating systems and is compatible with Windows, Linux, macOS, and certain Android versions. It also offers a plug-and-play touch screen for Windows 10.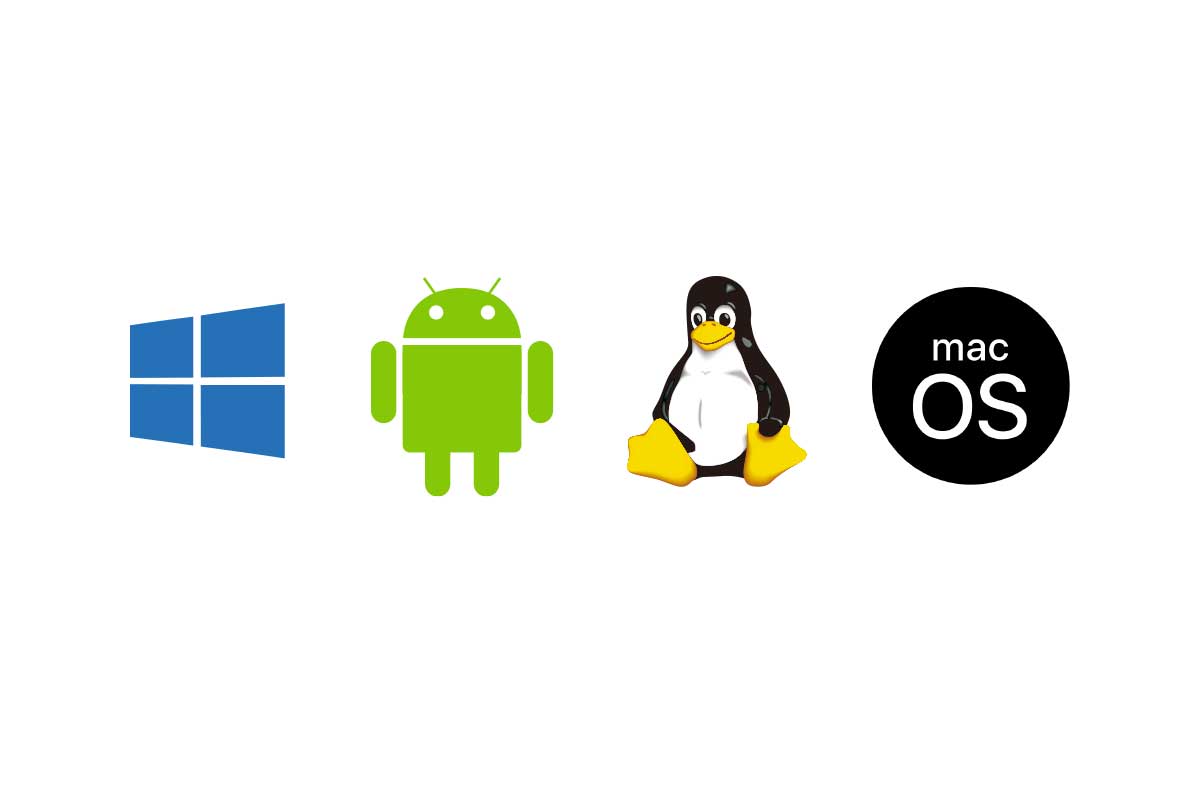 Intel® SDM-Compatible Interactive Screen
Built-in with Intel® SDM slot to integrate with a CPU or processor-based media player for simplifying installation and management of the digital signage system. Allowing easy updates and simple maintenance.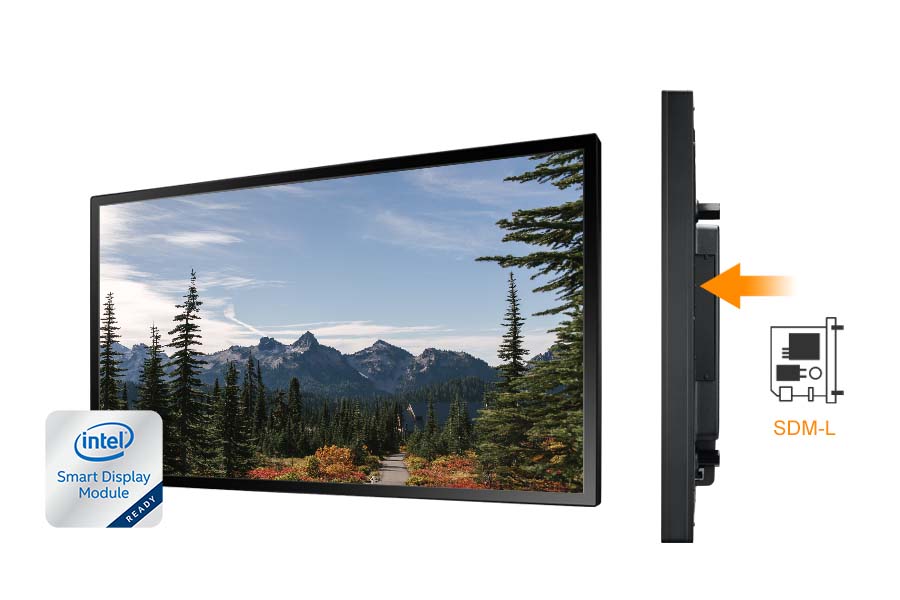 Power Your Digital Signage Player
With the 5V DC output port, you can flexibly power a PC or digital signage player to implement interactive digital signage or self-service kiosks, such as interactive menu boards, digital advertisement, real-time information to your visitors.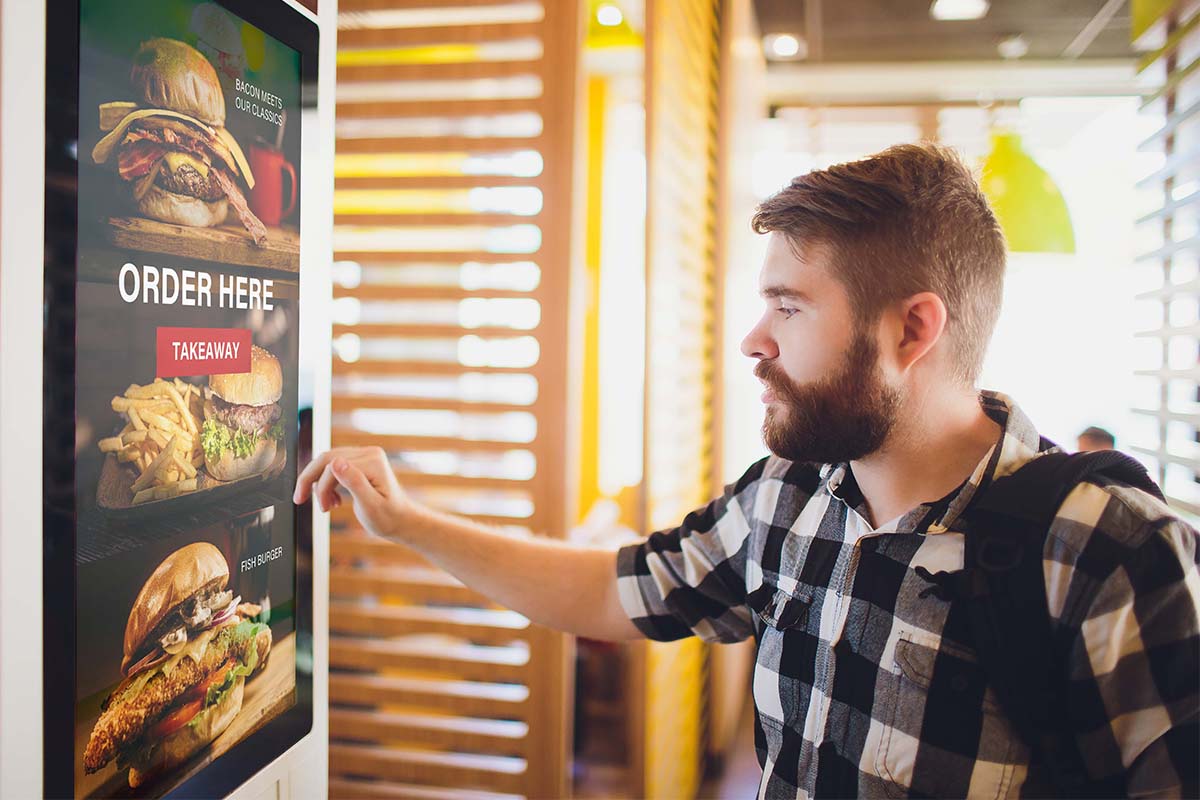 Versatile Connectivity
The TX-4302 displays provide analogue (VGA) and digital (DisplayPort and HDMI) interfaces allowing users to connect multiple devices and enhance their functionality. It has a protective cable cover that hides the connector and avoids cable clutter providing a refined appearance.