The TX-2401 White touch screen monitor adopts PCAP multi-touch technology that is relatively unaffected by surface contaminants and allows 10-point multi-touch capabilities, offering an accurate and responsive touch experience. It is even responsive to latex gloves. Featuring a medical-grade power supply and versatile connectivity (e.g., DisplayPort, HDMI, and VGA inputs), the TX-2401 White is built for flexible use, such as patient check-in, patient queue management, medical research laboratories, or medical computer carts. The monitor is complemented by front IP65 and IK08 ratings, white metal casing, and an edge-to-edge 7H tempered glass overlay, ensuring durability and easy cleaning for continuous operation in healthcare environments.
10-Point PCAP Touch Screen
The TX-2401 White touch screen adopts PCAP touch technology with 10-point multi-touch capabilities that are unaffected by contamination, offering a fast, accurate, and responsive touch experience. The seamless touch experience is identical to that of smartphones and tablets, and is even responsive to latex gloves.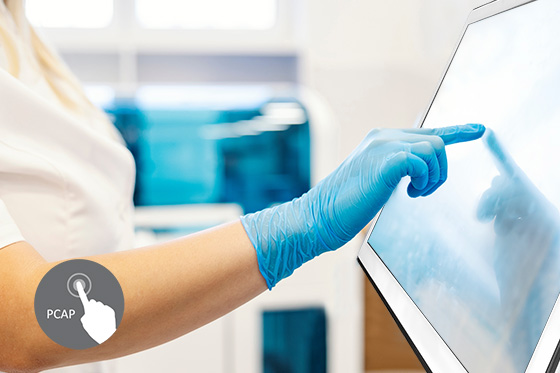 Enhanced Safety with Medical-grade Power Supply
Compliance with the IEC / EN 60601-1 standard power supply ensures the safety of your staff and patients in clinical settings, preventing electric shocks, as well as energy-related and heat-related hazards.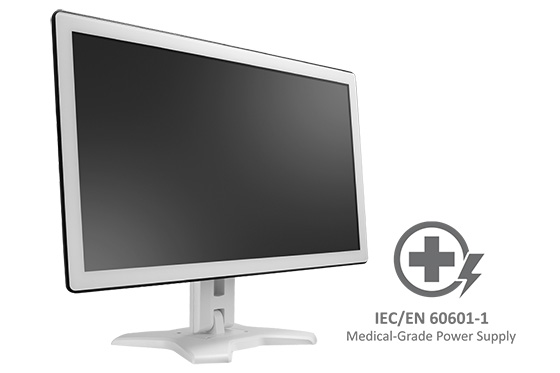 Easy to Maintain for Non-Stop Use
A commercial-grade panel, high-quality components, and a 7H scratch-resistant tempered glass screen ensure that the display can be used 24/7. The touch screen is cleanable with alcohol, allowing for frequent cleaning to keep your staff and patients in a safe and healthy environment.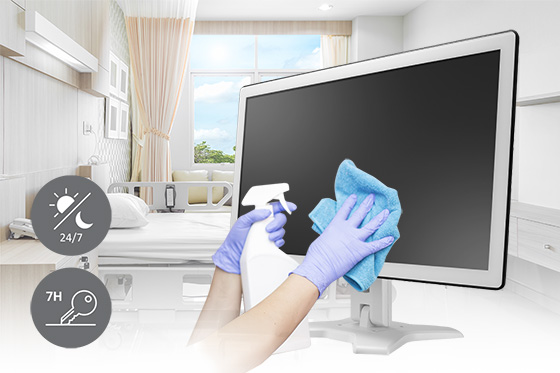 Front IP65 Dust and Water Protection
The TX-2401 White multi-touch monitor with a front-sided IP65 rating is designed to protect from dust and liquid spills, making it ideal for high-use public locations.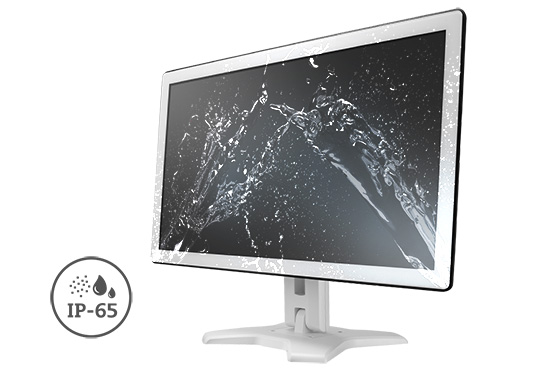 Impact-Resistant Against Vandalism
The touch display with an IK08 rating and metal casing prevents damage from impacts or acts of vandalism in high-traffic areas, ensuring a long service life.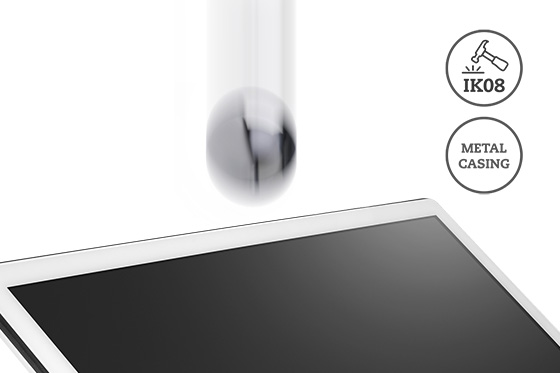 Multiple Layouts for Public Access
Thanks to VESA compatibility, the TX-2401 White offers flexible mounting options, such as desk mounting, attaching to a monitor arm, or integrating into a medical cart. The included ergonomic stand allows for a significant -2 to 180 degrees of tilt adjustment, facilitating additional flexibility when using. The display features 178 degrees of wide viewing angles to provide consistent colour performance for better viewing.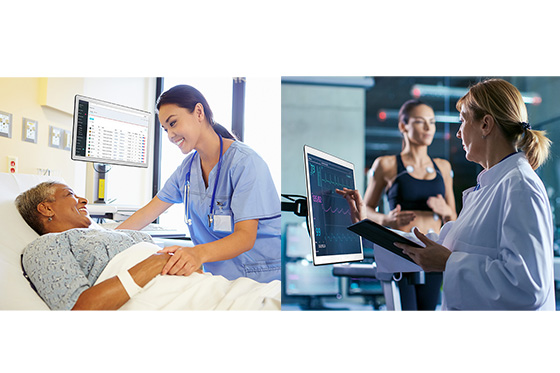 Versatile Connectivity
The TX-2401 White provides maximum versatility and enables users to connect to their own devices, such as a high-performance PC or media player, using the DisplayPort, HDMI, or VGA inputs.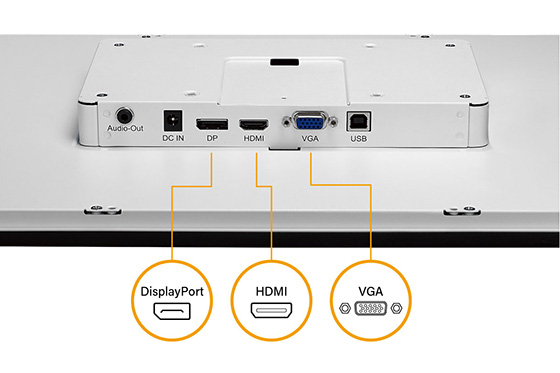 Cable Management
A specially designed monitor stand with integrated cable management keeps cables organized, prevents them from interfering when adjusting the screen, and provides a clutter-free space.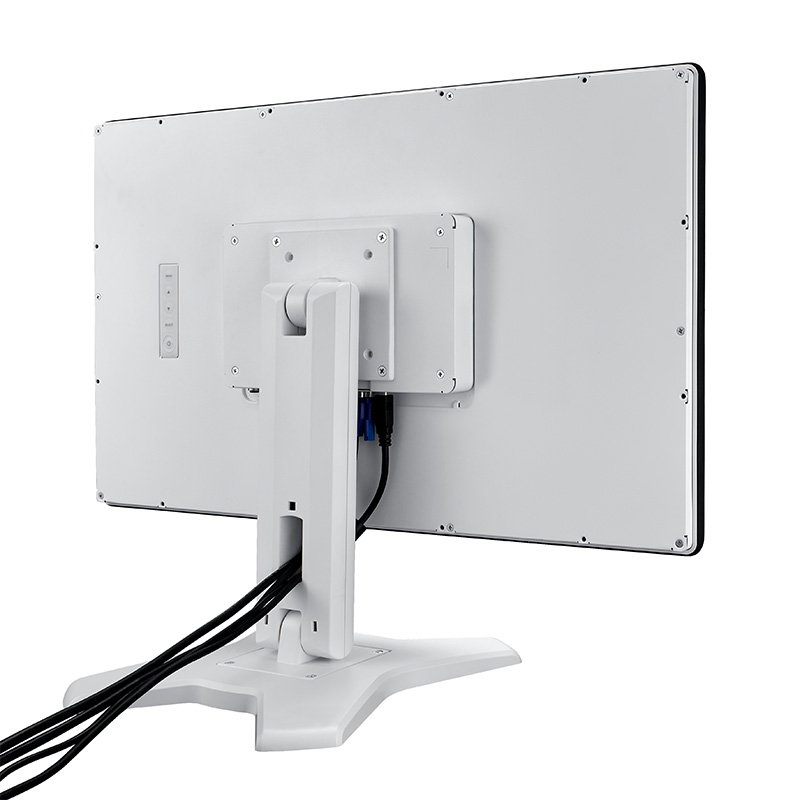 Seamless integration
Touch support works with various operating systems, compatible with Windows, Linux, macOS, and certain Android versions. This enables more choice of the operating system you use.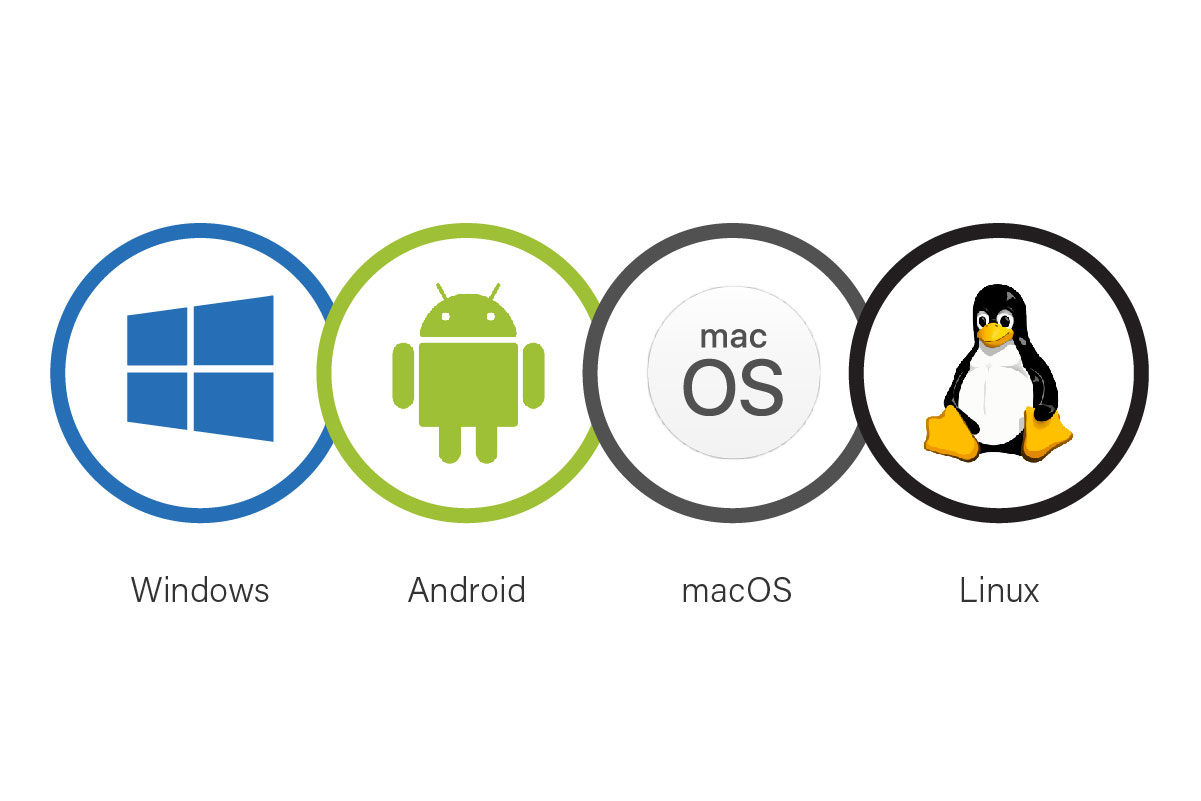 AG Neovo Medical Displays are designed and manufactured for the use in Healthcare, Medical and Clinical environment, but are not "medical devices" or ISO 13485 compliant. Professional Integration within medical environment might require specific knowledge, skills and certificates and is anytime due to the integrator's liability.