The TX-2401 touch screen monitor adopts PCAP multi-touch technology that is relatively unaffected by contamination, offering 10-point multi-touch capability, giving an accurate and responsive touch experience, even responsiveness to latex gloves. Featuring DisplayPort, HDMI and VGA input connectivity, the TX-2401 touch monitor is built for flexible use such as self-check-in, endless aisle, self-ordering and price checking. The screen is complemented by the IP65 and IK08 rating, metal casing, and an edge-to-edge 7H tempered glass design, enhancing durability for continuous operation in public and high-traffic spaces.
10-point PCAP Touch Screen
The TX-2401 touch screen adopts PCAP touch technology with a 10-point multi-touch capability that is unaffected by contamination, giving a fast, accurate, and responsive touch experience. These seamless touch senses are identical to those used in smartphones and tablets, even responsive to latex gloves.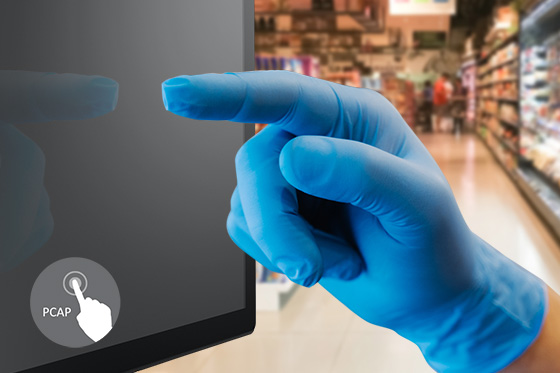 Easy to Maintain for Non-Stop Use
A commercial-grade panel, high-quality components and 7H scratch-resistant tempered glass screen ensure the display can be 24/7 constant used. Additionally, the screen is resistant to chemical disinfectants like alcohol for frequent cleaning.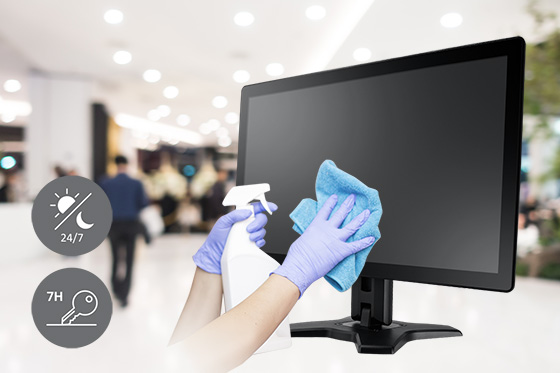 Front IP65 Dust and Water Protection
The TX-2401 multi-touch monitor with a front-sided IP65 rating is designed to protect from dust and liquid spills, making it ideal for high-use public locations.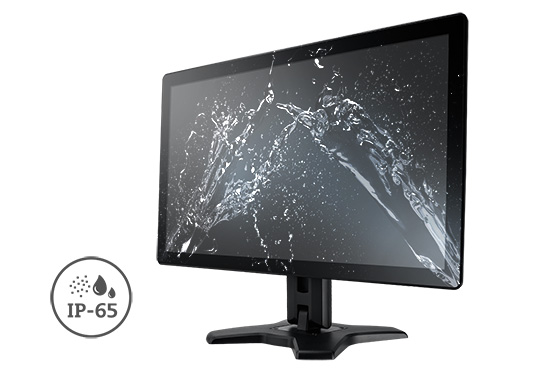 High Impact-resistant against Vandalism
The touch display with an IK08 rating and metal casing prevents damage from impacts or acts of vandalism in high-traffic areas, ensuring a long service life.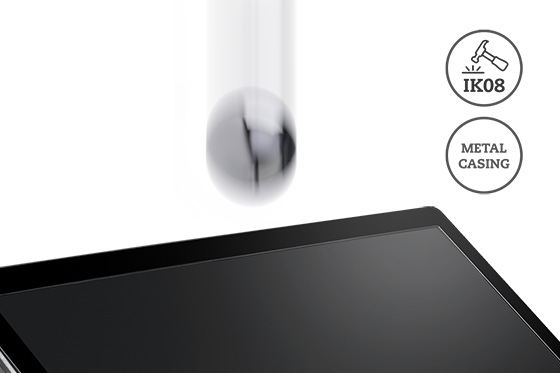 Multiple Layouts for Public Access
Thanks to VESA compatibility, the TX-2401 offers flexible mounting options, from desk mount to wall mount or attached to a monitor arm. The included ergonomic stand allows a huge -2 to 180 degrees of tilt adjustment, creating extra ergonomics when using. The display is 178-degrees wide viewing angles to provide consistent colour performance for better viewing.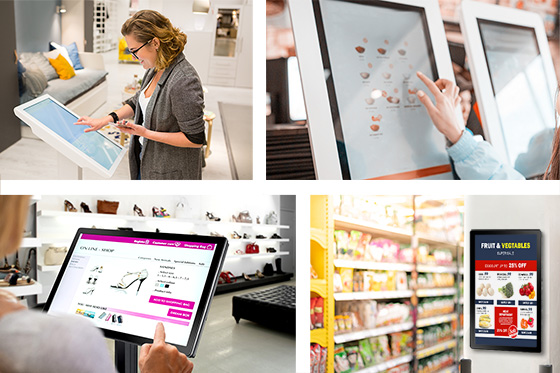 Versatile Connectivity
The TX-2401 provides maximum versatility and facilitates users to connect to their own devices, such as a high-performance PC or a media player, using the DisplayPort, HDMI or VGA inputs.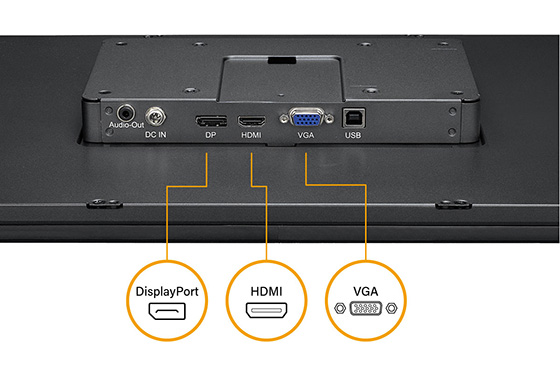 Cable Management
A specially designed monitor stand with integrated cable management keeps cables organized, prevents them from interfering when adjusting the screen up or down, and provides a clutter-free space.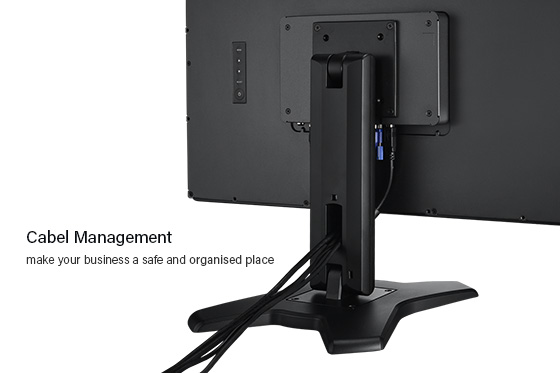 Seamless Integration
Touch support works with various operating systems, compatible with Windows, Linux, macOS, and certain Android versions. This enables more choice of the operating system you use.