Featuring multi-touch functionality, the TX-22 22-inch touch screen monitor with white metal casing offers more than just Full HD 1920 x 1080 resolution. Consistent and accurate colour is discernible from all viewing angles. Projected capacitive touch technology enables users to navigate the display with ease and precision. Its tilting flexibility ranging from -5° to 90° degrees ensures user comfort and ergonomically friendly for public and interactive environments. Glass overlay brings such benefits as ease of cleaning and resistance against water and dust.
10-Point Projected Capacitive Touch Screen
Integration of 10-point touch and projected capacitive touch technology provides accurate and precise touch experience.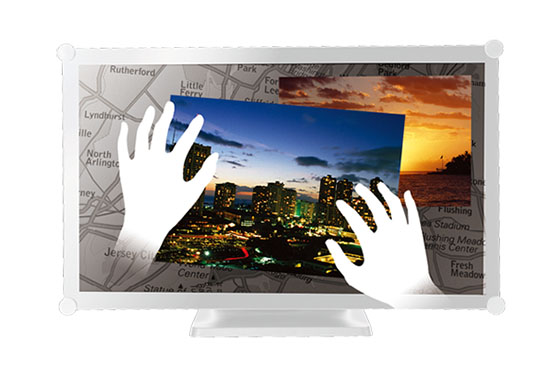 Adjustable Tilt Flexibility
With an ergonomically-friendly design, the TX-22 White touch screen monitor provides more viewing angles with a wide range tilt flexibility from –5º to 90º.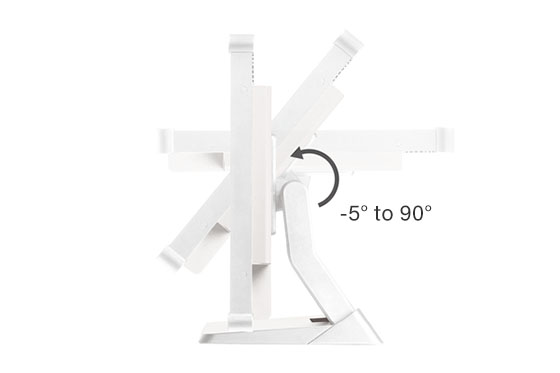 Medical-Grade Safety Certification
The 22-inch touch screen monitor adopts a specially designed low-voltage medical-grade power supply to ensure safety, performance, and reliability in any professional medical environment. Compliance with the EN/IEC 60601-1 standard ensures its safe and reliable performance in demanding medical settings.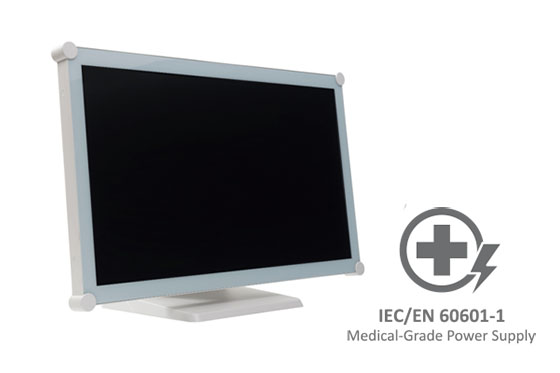 Robust Front-sided IP65 Screen and Metal Casing Design
With the front panel rated IP65, this touchscreen is effectively protected against the ingress of dust and splashing liquid, a common risk in such demanding public places as hospitals, museums and school labs.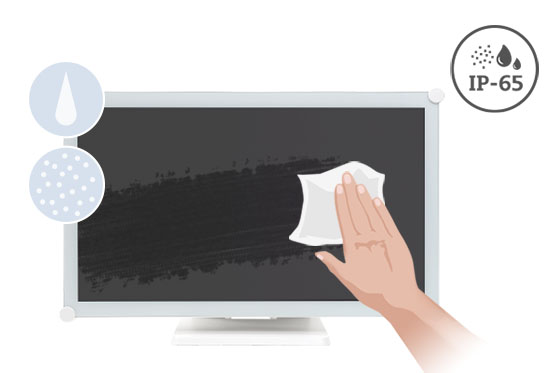 AG Neovo Medical Displays are designed and manufactured for the use in Healthcare, Medical and Clinical environment, but are not "medical devices" or ISO 13485 compliant. Professional Integration within medical environment might require specific knowledge, skills and certificates and is anytime due to the integrator's liability.