AG Neovo TX-1502 15-inch touch screen monitor provides a smooth and responsive touch experience with 10-point projected capacitive (PCAP) touch screens, including responsiveness to latex gloves. With DisplayPort, HDMI and VGA input connectivity, the TX-1502 supports analogue and digital signals respectively, making them flexible for various applications such as factory automation, information displays, digital signage, and self-service kiosks. The TX-1502 touch monitor is complemented by a metal housing with an edge-to-edge tempered glass design which enhances durability for continuous operation in demanding and high-traffic areas.
Premium PCAP Multi Touch Screen
Based on PCAP touch screen technology, AG Neovo touch screen monitors can register up to 10 simultaneous touch points with fast, accurate, and extremely sensitive touch response. These seamless touch senses are identical to those used in smartphones and tablets.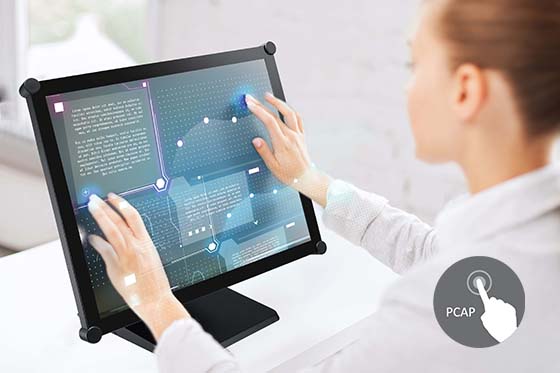 Cross-Platform Touch Capability
Multi-Touch capability is optimized to work with various operating systems, providing compatibility with Windows, Linux, macOS, and certain Android versions. This enables more choice to the operating system you use.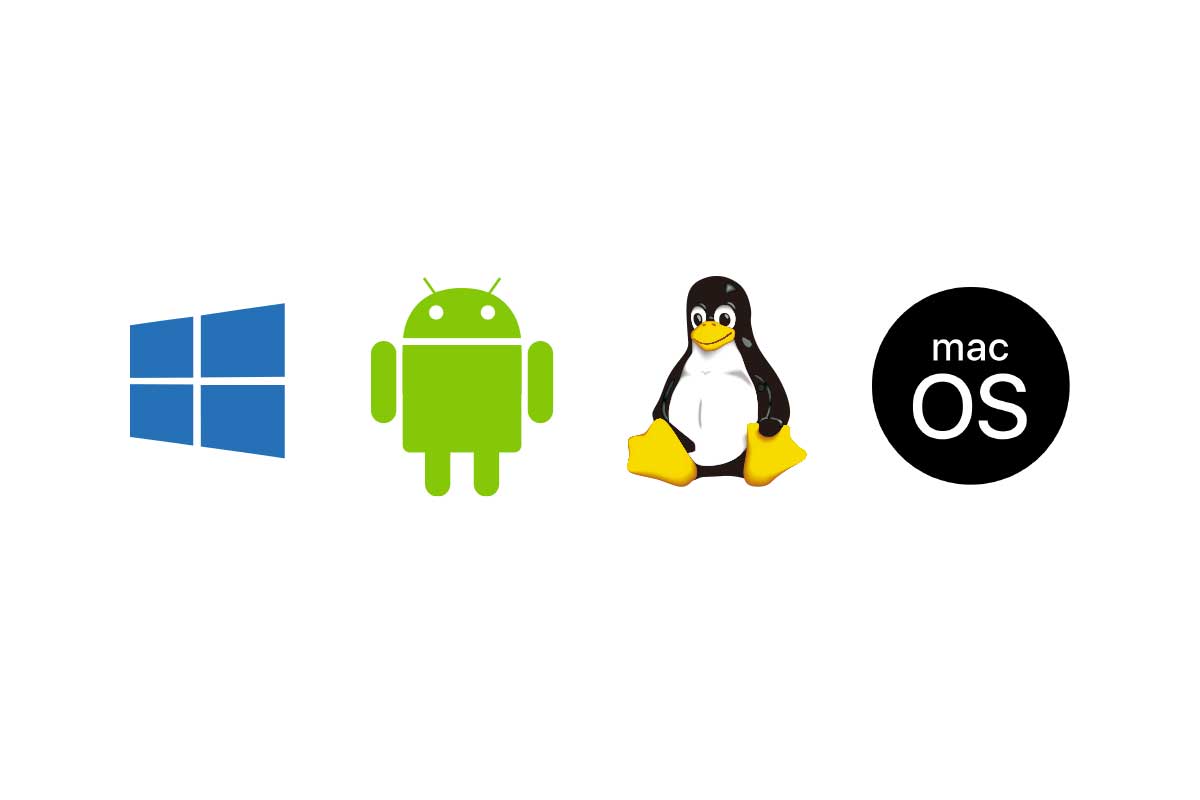 IP65 Dust and Water Protection
The TX-1502 front IP65 touch screen monitor is designed to protect against dust and liquid spills. This makes the TX-1502 a durable touch monitor ideal for the industrial workplace or the demanding, high-use, and high-traffic public locations.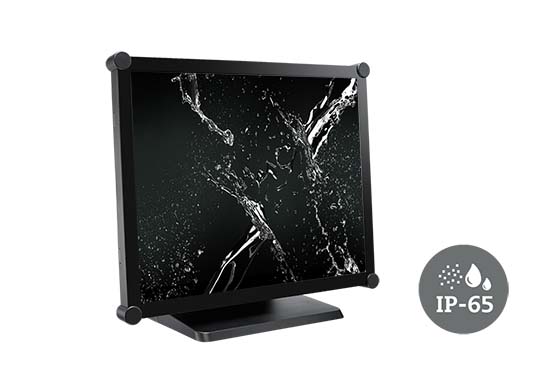 Consistent Form Factor Design
Replacing AG Neovo touch screens never requires users to change their whole infrastructure. This is because AG Neovo offers a consistent form factor and long product life cycles. Even as technology advances, no change is made to exterior dimensions or design.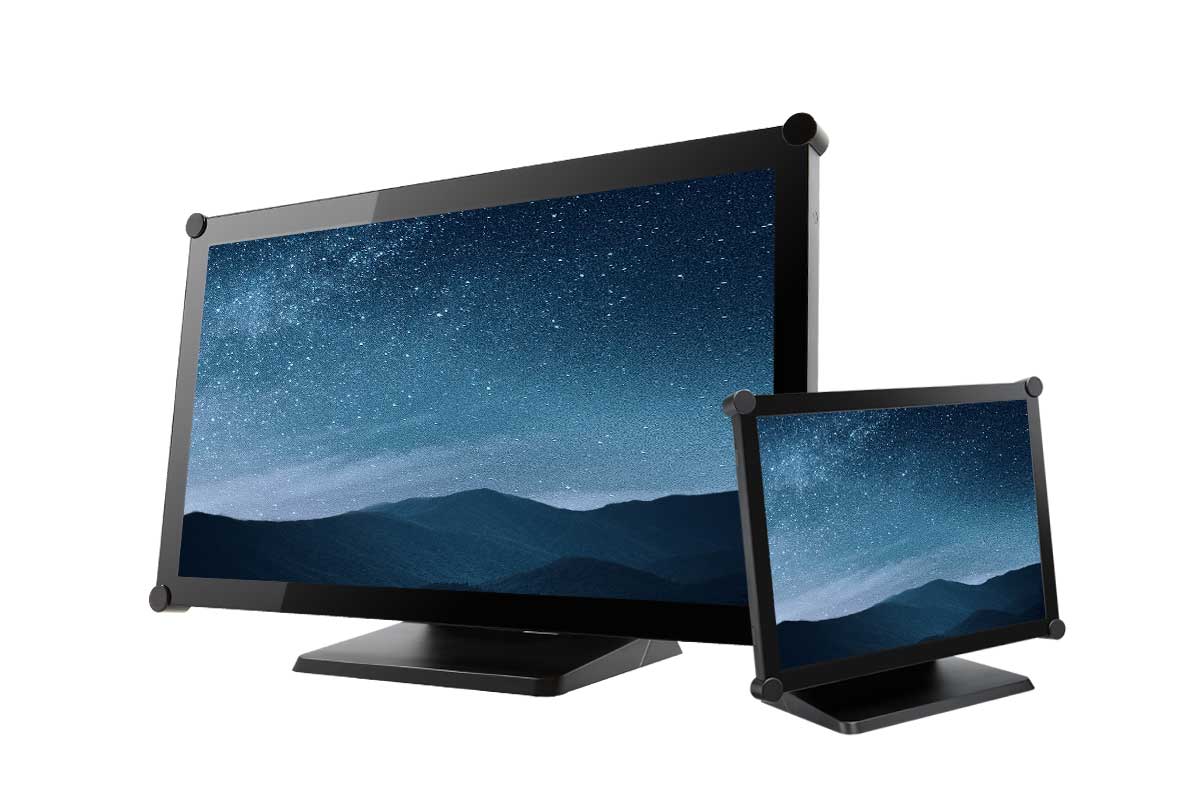 Durable and Scratch Resistant Touch Screen
For 24/7 operations in public settings, AG Neovo uses metal housing and 7H tempered glass displays to offer high durability and scratch resistance levels, all without compromising touch sensitivity.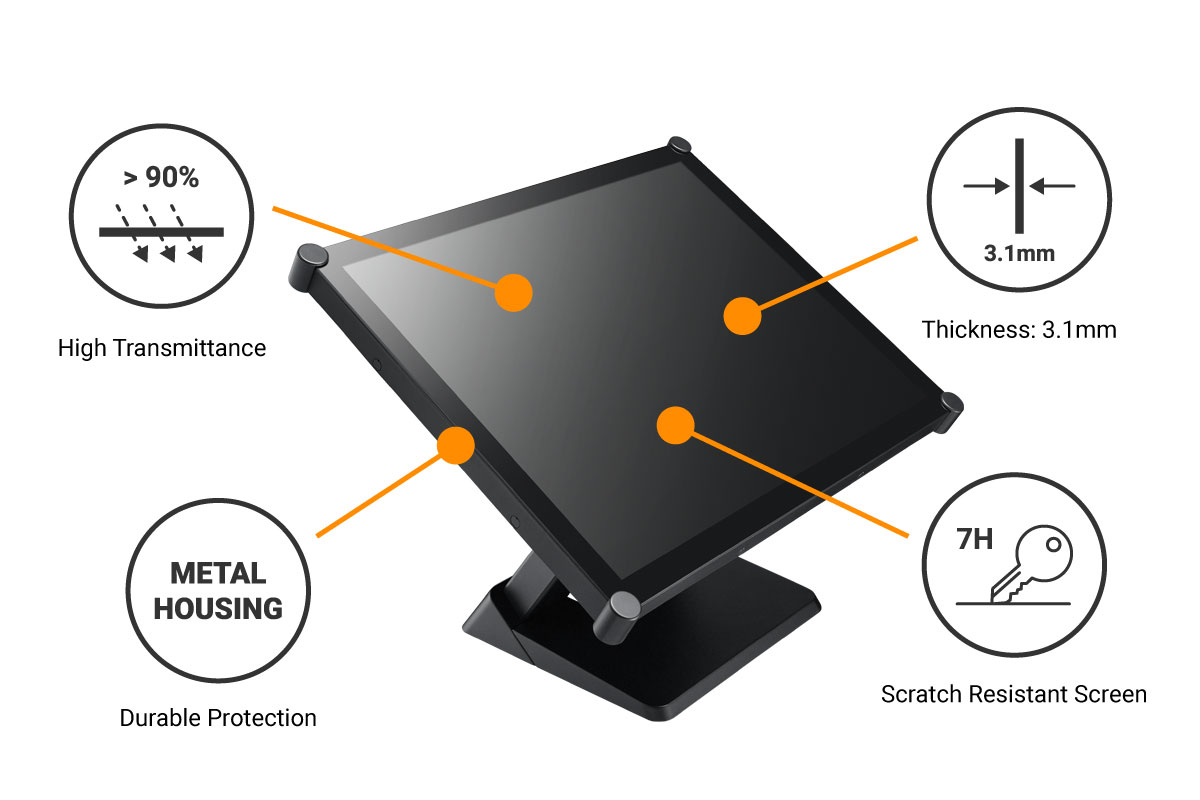 Ergonomic Monitors with Flexible Mounting
TX-1502 touch monitor offers flexible mounting options, from the adjustable stand that come with the monitor to desk mounts, wall mounts, and all monitor mounts feature VESA mounting patterns. The TX-1502 features adjustable tilt stands. With a tilt capacity ranging from -5 to 90 degrees, users can work in the position most comfortable for them. Tilt stands are beneficial for facilitating public access by non-disabled and disabled users.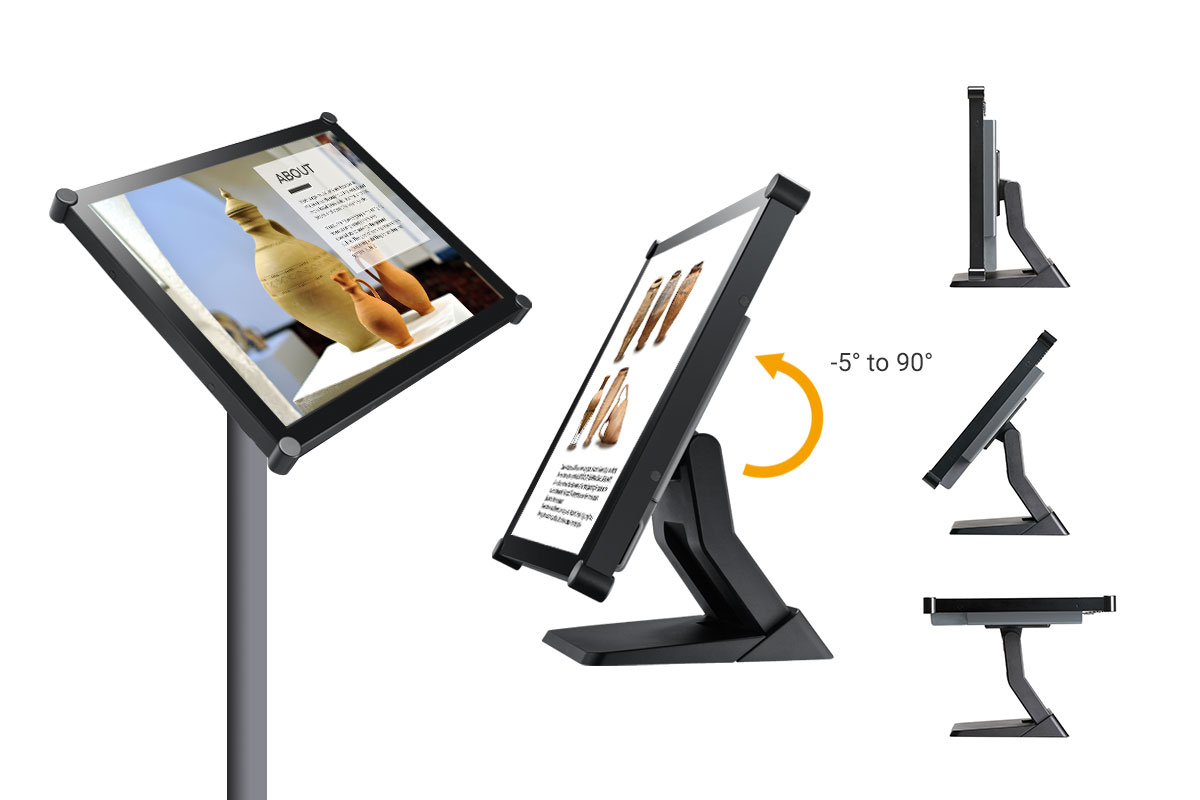 Versatile Connectivity
The TX-1502 provides new and legacy systems the best of both worlds since it has both analogue (VGA) and digital (DisplayPort and HDMI) video inputs, which provide maximum versatility and facilitate users to connect to a variety of devices.