The QX-24 24-inch 4K surveillance monitor is designed for high-resolution video security systems. Multi-screen viewing enables the simultaneous display of multiple signals with up to 4 split screens. In addition to simplifying hardware setup by enabling the use of one display in place of four 1080p monitors, the QX-24 monitor provides the gain in clarity required for real-time and up-close monitoring in control rooms, traffic management centres, casinos, emergency operations centres and other public installations.
EXPERIENCE THE 4K DIFFERENCE
Don't miss a single detail with this powerful 4K surveillance monitor. View smooth video and graphics with a new level of detail and clarity. Offering UHD 3840 x 2160 resolution with 8.3 million pixels, this 24-inch 4K surveillance monitor provides sufficient resolution for even the most demanding video security systems.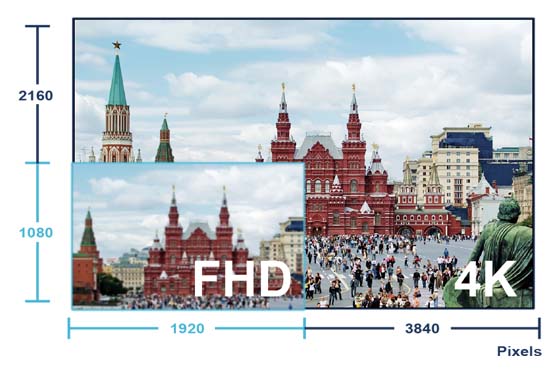 EASY CONTROL AND INTEGRATION
Its built-in RS232 and Ethernet control capabilities make this surveillance monitor easy to control and integration a breeze. Whether it is a local serial management connection or a remote network installation, it can be managed in multiple control room scenarios.

MULTI-SCREEN VIEWER; ONE DISPLAY, FOUR SCREENS
Beyond the traditional two-input Picture-by-Picture (PIP) feature, the multi-screen viewer functionality can display up to four Full HD screens simultaneously from four different input sources. This advanced feature allows it to replace a typical four monitor setup and delivers four-quadrant viewing at crisp and true 1080p content.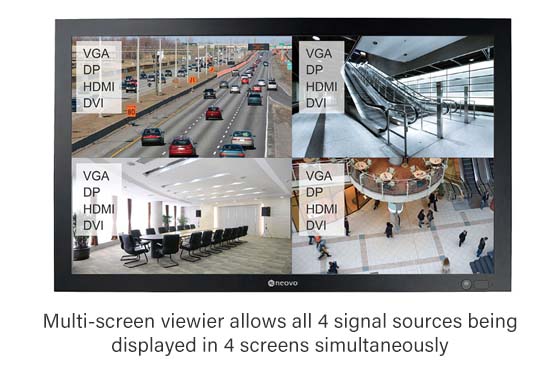 INDUSTRY-LEADING RELIABILITY
Designed for 24/7 operation, this durable metal-housed surveillance monitor protected with NeoV Optical Glass screen take advantage of superior components to ensure a long product lifetime.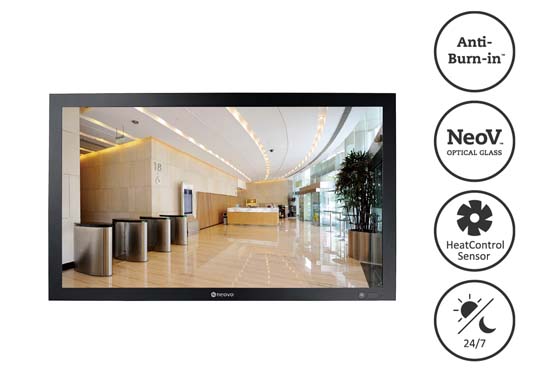 PID COMMAND & CTRL SOFTWARE
PID Command & Ctrl software allows users to control this 24-inch 4K surveillance monitor via LAN or RS232 connections. It provides a simple and intuitive interface for remote management, OSD-related settings, and easy control of deployed displays.