The new PM-3202 32-inch 1080P slim bezel digital signage display is given the easy-to-use content scheduler with USB playback, 1920×1080 Full HD resolution with an Anti-Burn-in™ Technology, 350 nits brightness, and 16/7 operation. The PM-3202 slim bezel display is ideal for digital signage applications in any commercial setting, including restaurants, retail stores, medical offices, corporate meeting areas or hotels.
FULL HD VISIBILITY FOR COMMERCIAL USE
The PM-3202 slim bezel display combines Full HD 1920×1080 resolution, 350 nits of brightness, and 16/7 commercial operation times to easily deliver business messaging and boost customer engagement.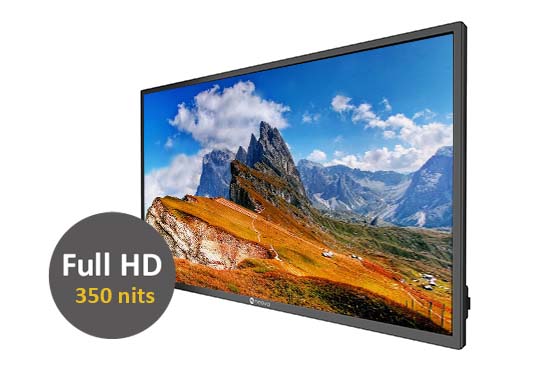 INTEGRATED CONTENT SCHEDULER
The built-in integrated scheduler in the OSD menu allows you to easily broadcast content based on different input sources, time, and day by IR remote control.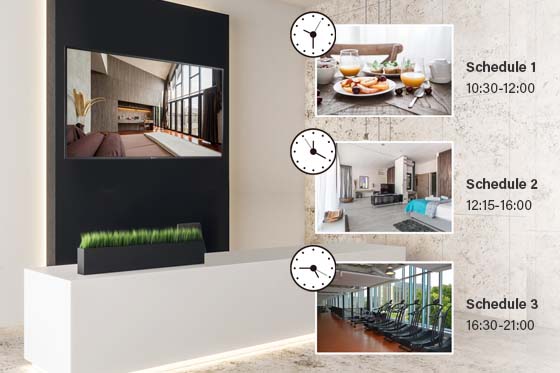 EMBEDDED IMAGE ENHANCER
The embedded image enhancer features a 3D Deinterlace and Noise Reduction to solve image issues – offering crystal clarity to the most demanding environments.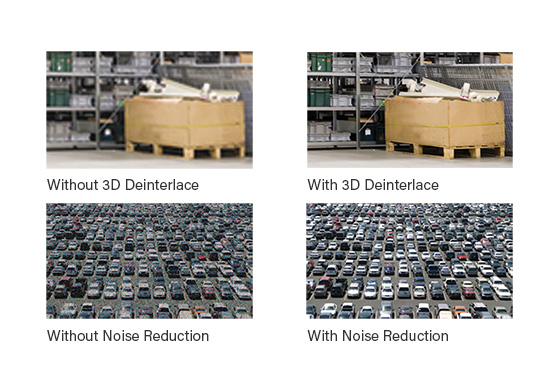 BLACK-LEVEL ALIGNMENT
Black-level setting – easily adjust the level of brightness from the dark area of the images by remote control.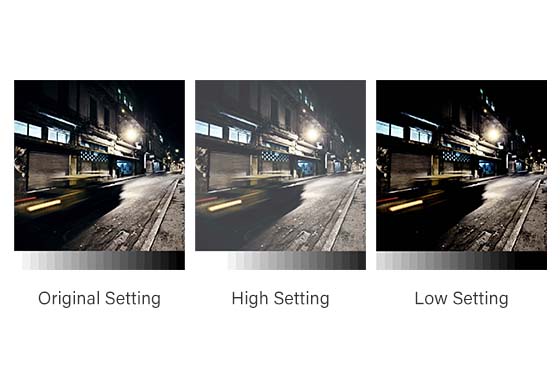 PATENTED ANTI-BURN-IN™ TECHNOLOGY
To combat the effects of traditional LCD burn-in or ghosting, AG Neovo utilises its patented Anti-Burn-in™ Technology to prevent image burn-in and assure the extended life span for displays.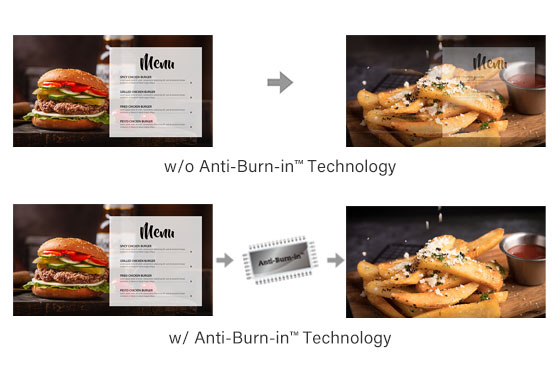 VERSATILE CONNECTIVITY FOR MULTIMEDIA PLAYBACK
This 32-inch slim bezel digital signage display integrates diverse connectivity, including HDMI, VGA, RS232, RJ45 to connect external devices. In addition, the display supports USB playback functionality and users can directly playback multimedia content via a LAN connection.
FREE PID COMMAND & CTRL SOFTWARE
PID Command & Ctrl provides intuitive user interfaces for remote management via laptops and mobile devices and offers easy creation on video wall displays. The software also has simple colour calibration, temperature check, IR/key locking options, and time on usage monitoring for daily maintenance.