The PF-55H 55-inch digital kiosk display is built on a VA panel with a 700-nit high brightness capability, Full HD 1080p resolution, and a 4000:1 contrast ratio, ensuring lifelike images even in strong ambient lighting settings. The freestanding display is equipped with versatile I/O ports and built-in speakers and can integrate IPC or media player for diverse media playback. With tempered glass on the front-sided, secure locking back cover, and a movable floor stand, the PF-55H is ideal for public environments.
700nits High Visibility
With a brightness level that reaches 700nits and a VA technology panel that provides a 178-degree wide viewing angle, the PF-55 is able to meet the visual requirements for semi-outdoor use.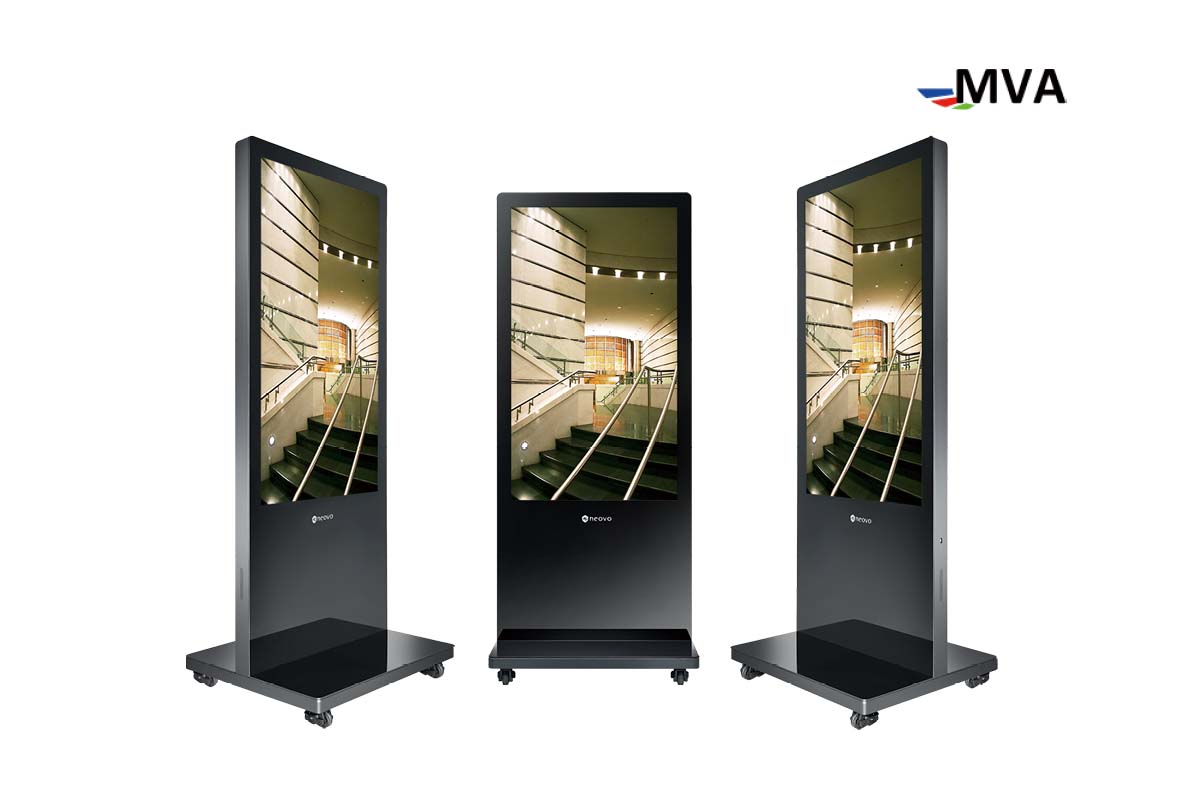 Excellent Scratch Resistance
Over 9H hardness tempered glass on the front that stretches from top to base with a robust metal casing provides a high level of protection against scratch and strong impact from any outdoor setting.
Secure Data Protection
A safe and secure locking back cover ensures strict data protection, making this 55-inch digital kiosk display suitable for public settings.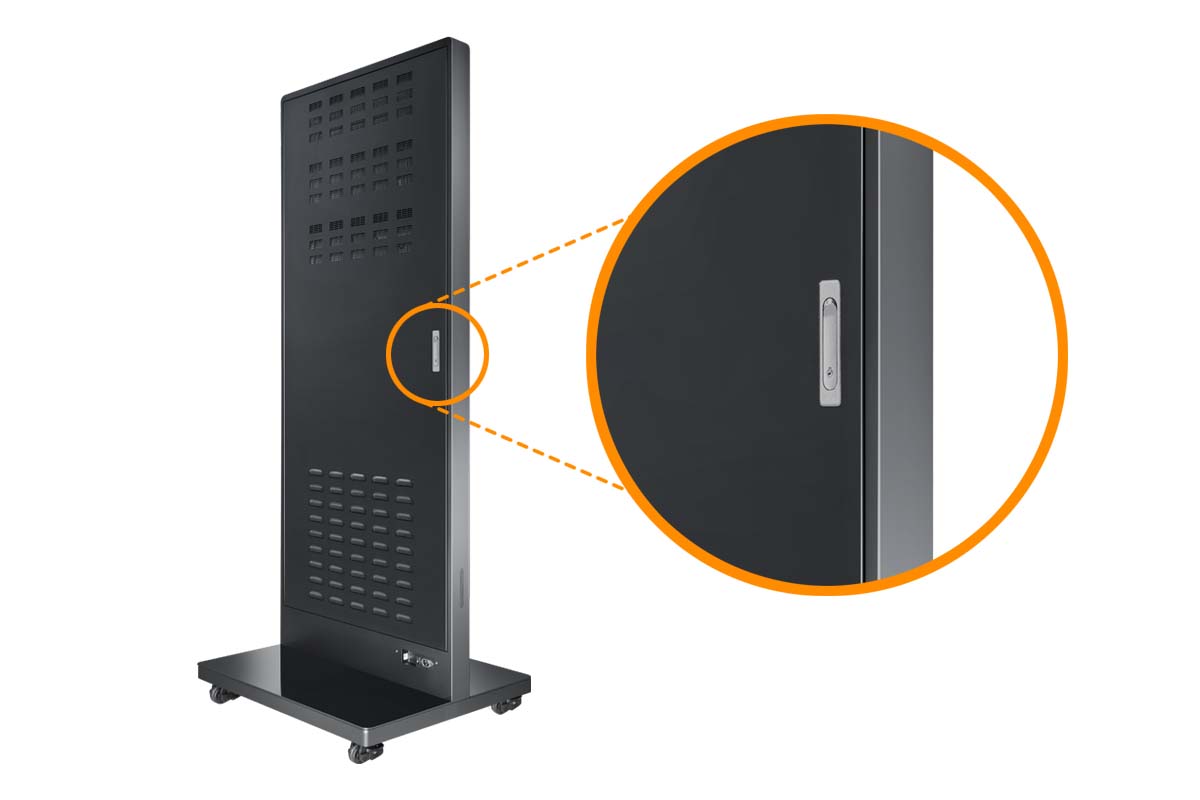 Versatile Connectivity for Multimedia Playback
The PF-55H provides versatile connectivity, including VGA, HDMI, DVI, and USB ports, easily connected to various external media players or IPCs.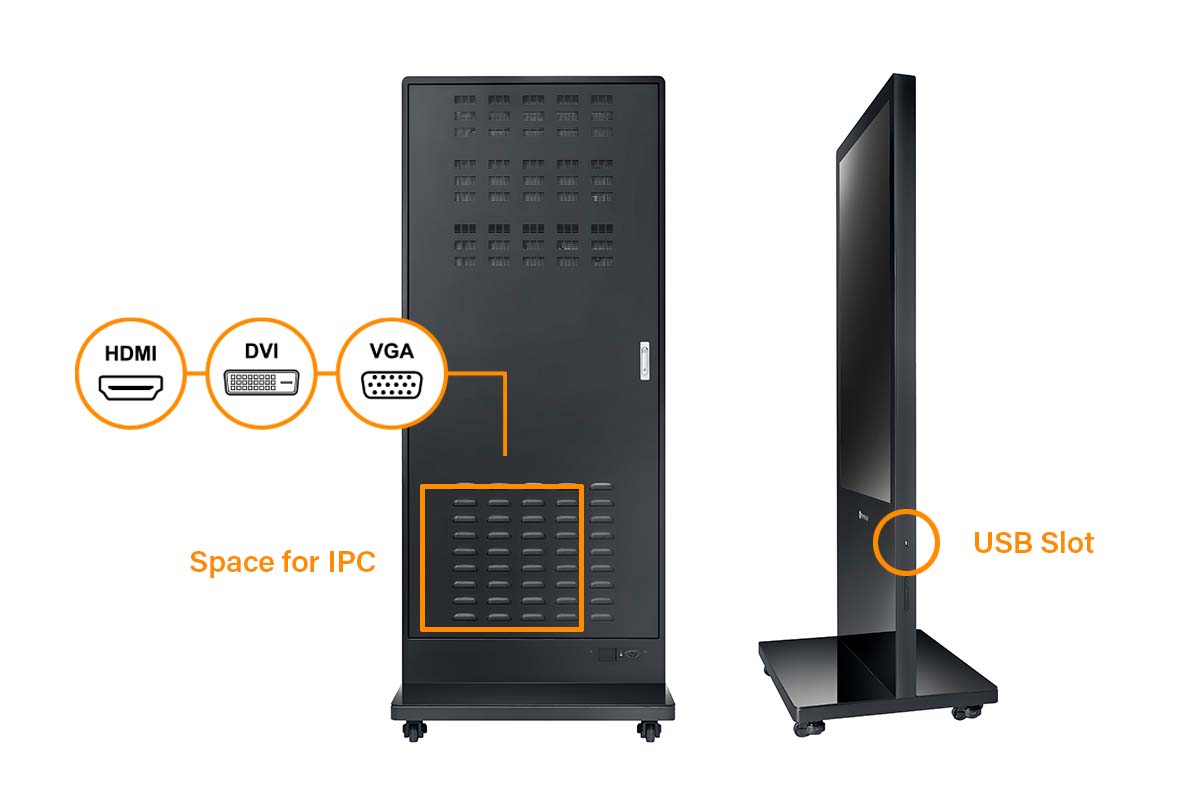 Flexible Mobility
The PF-55H freestanding floor stands with four small casters makes the kiosk display movable and convenient in different locations.