The AG Neovo DR-17E is a 17-inch dental monitor that features a quick switch to X-ray illuminator mode for dental X-ray film viewing without using another view box. With advanced gamma correction, black-level alignment adjustability, and high contrast ratio, the dentists can verify the patient's condition of teeth, jaw placement, and facial bone before dental treatment. The NeoV™ Optical Hard Glass Screen and white metal casing design meet an array of medical level cleaning requirements, allowing dental professionals to clean and sanitise the monitors.
Easy Clean and Robust Protection
The special design of NeoV™ Optical Hard Glass and white metal casing prevent dust and waterproof for easy clean and robust protection.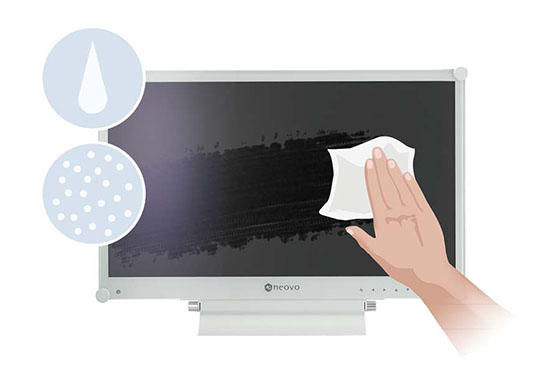 Quick Switch to X-ray Viewing Mode
This 17-inch dental monitor integrate hotkey operation to switch X-ray viewing mode without using another X-ray view box
DC 24V Medical-grade Power Adapter For A Longer Distance Connection
Designed with DC 24V power supply, it is
ideal for long-distance (up to 5 meters) cable management between dental equipment and displays. The medical power supply with IEC / EN 60601-1 certified ensures safety, performance, and reliable operation in any professional medical environment.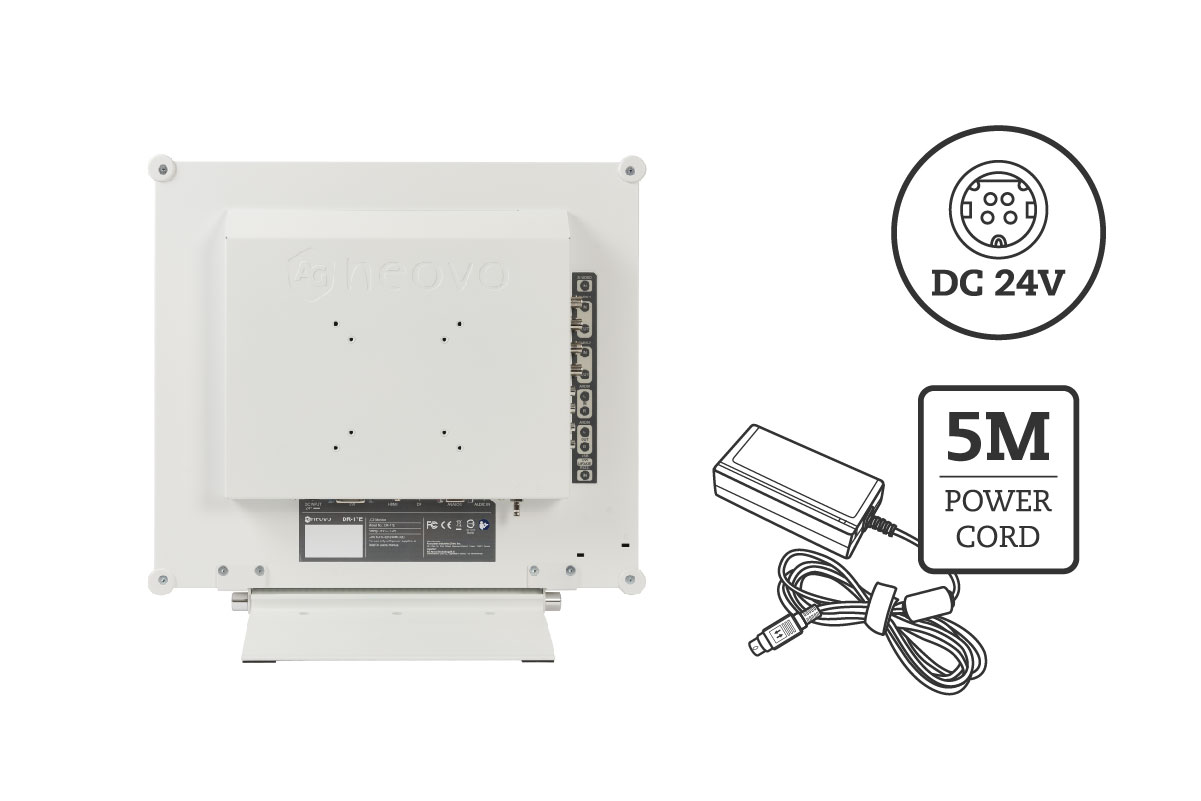 PiP/PbP Support
Enhance work efficiency with PiP/PbP support for multitasking.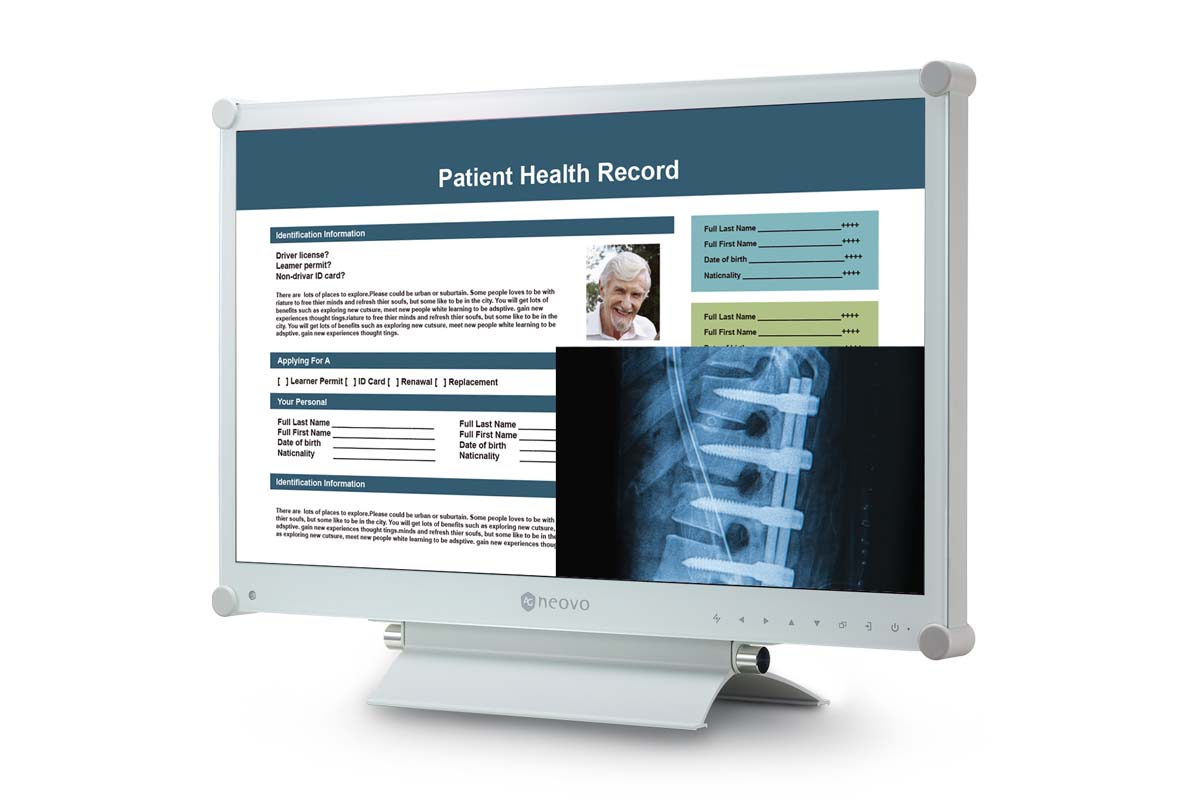 Great Mobility
VESA 75mm/100mm compliant monitor bracket and optional handle for flexible installation and operation on dental chair.