1080p Security Monitors with Protective Housing
RX-Series
Raise the Bar for Security
The RX-Series 1080p security monitors for video surveillance feature commercial-grade LCD panels with reliability, durability, and versatility. For commonly used 24/7 operations, the monitors ensure constant and stable image display with robust design, ghost image prevention, and image enhancement for varied surveillance environments. With advanced image enhancement technology, the commercial-grade security monitors deliver 1080p Full HD high-quality image resolution and crisp details while enabling Super Resolution, CCTV mode, and night mode for meeting more surveillance demands.
IMAGE ENHANCEMENT TECHNOLOGY
The Pre-configured CCTV mode and super-resolution technology enables instant fine-tune videos to present more details in low-light footage.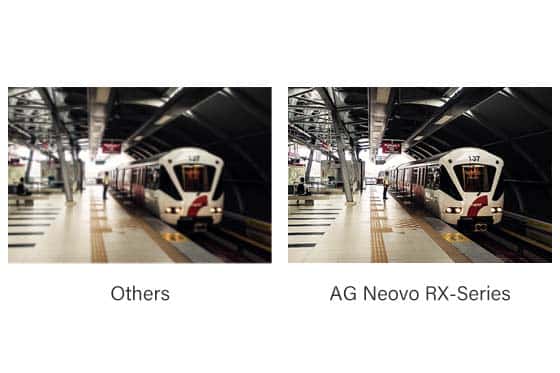 MULTIPLE CONNECTIONS AND VIDEO LOOP OUT
With more input and output connectors, the RX-Series security monitors for video surveillance also provide Composite (BNC) video loop-through outputs. This allows connecting a CCTV camera to the monitor and sending the video signal to the second device for instant monitoring.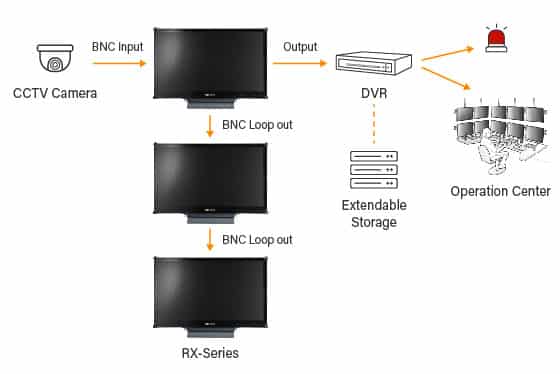 DESIGNED FOR 24/7 CONTINUOUS USE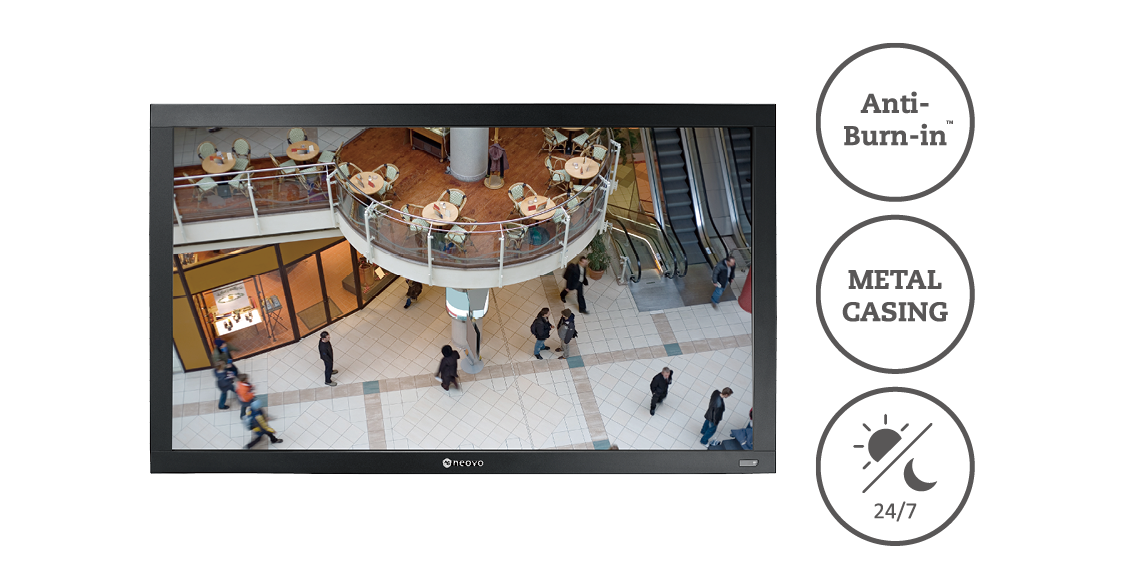 RX-22G

22-Inch 1080p Security Monitor with Metal Casing
RX-24G

24-Inch 1080p Security Monitor with Metal Casing
Copyright © 2023, AG Neovo. All Rights Reserved.