Realizzata per la segnaletica digitale, la serie PD dispone di un'ampia serie di ingressi tra cui HDMI con HDCP, DisplayPort 1.2 per installazioni videowall 2×2 a 4K e porte RS-232 e RJ-45 per il controllo remoto e basato su rete. I display includono inoltre altre funzioni relative al digital signage come le modalità orizzontale e verticale, capacità di programmazione e un meccanismo di attivazione del ritardo per i videowall. Inoltre, la serie PD risulta adatta alle sale di controllo della sicurezza con il suo pannello di qualità e il design progettato per un funzionamento continuo.
Alta visibilità
La serie PD offre immagini che aumentano al massimo la visibilità, rendendo i video tramessi sul display chiari in ogni situazione. L'elevata luminosità a 700 nit, la profondità di colore a 10 bit e il tempo di risposta da 4 ms assicurano una visione realistica, integrata da un angolo di visione di 178 gradi che consente la visualizzazione da parte di tutti.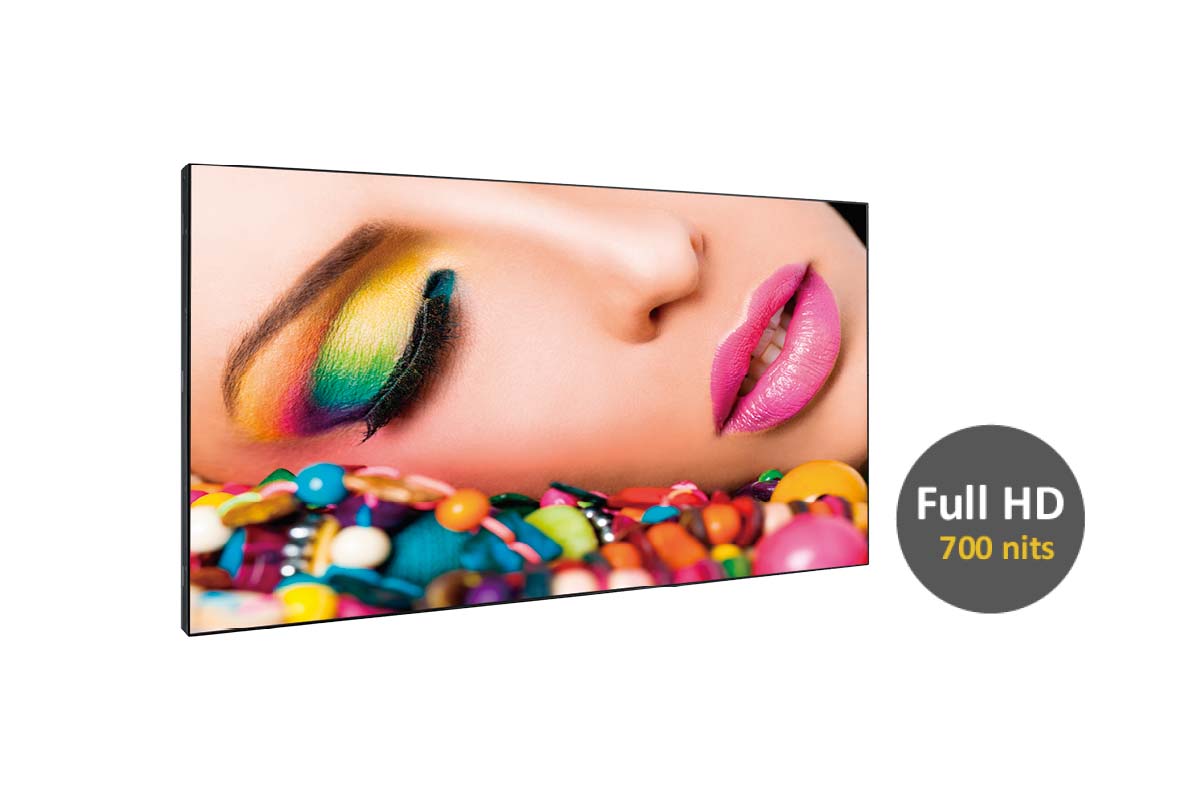 Ideale per i videowall
La serie PD è una scelta eccellente per i videowall e dispone di un'ampia gamma di funzioni che rendono installazione e configurazione comode, tra cui il supporto per DisplayPort 1.2 per configurare in modo semplice videowall 2×2 a 4K, un meccanismo di attivazione ritardata, un design senza loghi e un pannello di qualità per il funzionamento 24 ore su 24, 7 giorni su 7.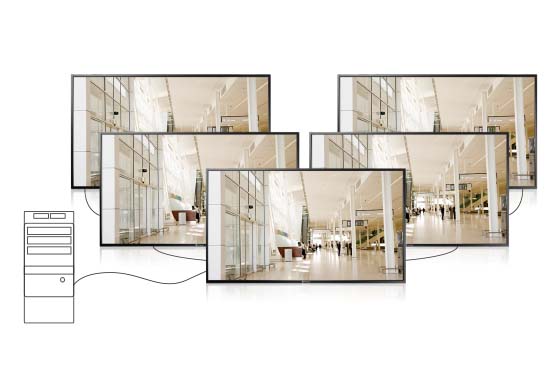 Easy Control for Large-Scale Digital Signage
Its built-in scheduler and OPS slot are complemented by IR / RS-232 looping and Ethernet control capabilities to easily control, setup and maintain large-scale digital signage video walls installations.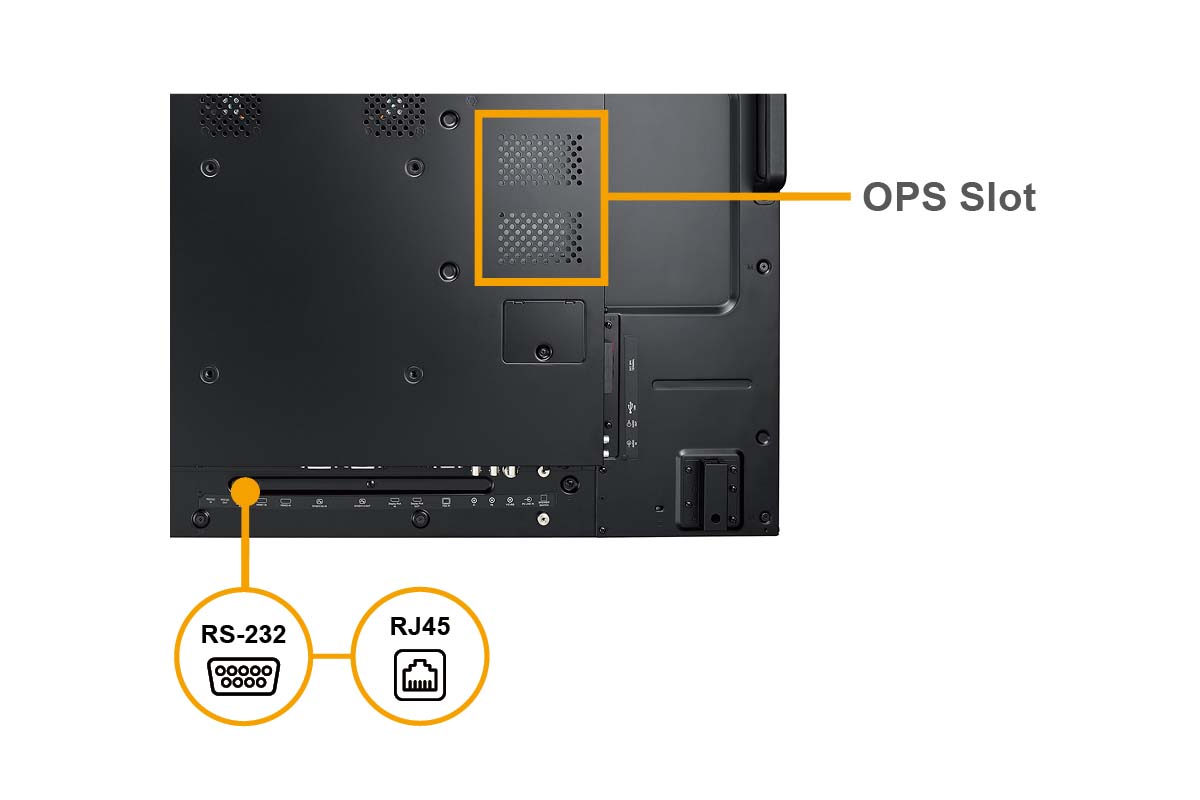 Software PID Command & Ctrl
PID Command & Ctrl è un software che consente di controllare i monitor di sorveglianza e sicurezza di AG Neovo tramite collegamenti LAN o RS232. Fornisce un'interfaccia semplice e intuitiva per la gestione da remoto, le impostazioni relative all'OSD e un facile controllo sui display implementati. Inoltre è utilizzabile per creare videowall in un attimo e assistere gli integratori di sistema nella configurazione dei display.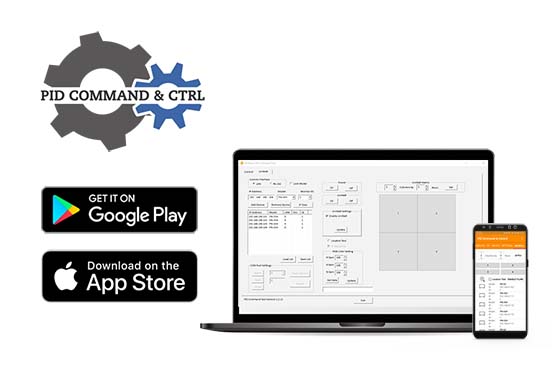 Versatile Connectivity for Multimedia Playback
The PD-55 integrates diverse connectivity, including HDMI, DisplayPort, DVI, VGA, and OPS slot to connect external devices. In addition, the displays support USB playback functionality and users can directly broadcast multimedia content via a LAN connection.
Built-in HeatControl Sensors
The built-in HeatControl Sensors automatically activate the internal cooling fans when the temperature rises.
Integrated Content Scheduler
The built-in integrated scheduler in the OSD menu allows you to easily broadcast content based on source, time, and day by IR remote control.
Large-Scale Video Wall Setup
The PD-55 narrow bezel video wall display is an excellent choice for video walls, which makes video wall installation convenient, including DisplayPort 1.2 daisy-chain looping for easy 4K 2×2 video wall setup, a switch-on delay mechanism with a logo-free design.
PID Command & Ctrl Software
PID Command & Ctrl provides intuitive user interfaces for remote management via laptops and mobile devices and offers easy creation on video wall displays. The software also has simple colour calibration, temperature check, IR/key locking options, and time on usage monitoring for daily maintenance.