With its specialised gamma selection and black-level adjustment, the RX-24E surveillance monitor renders the highest quality images even under unfavourable lighting conditions. The RX-24E is built to last and perform in 24/7 security monitoring systems. Its durability is enhanced by AG Neovo's Anti-Burn-in™ technology, which prevents ghosting while performing continuous mission-critical operations; NeoV™ Optical Glass screen and metal casing shield it from scratches or other damages.
Enhanced Gamma Selection
Selectable gamma curves visually optimise image quality. The AG Neovo specialised image settings enhance colour, brightness, sharpness, and contrast ratio, allowing the RX-24E security monitor to improve the light, shadows, and colour balance of videos.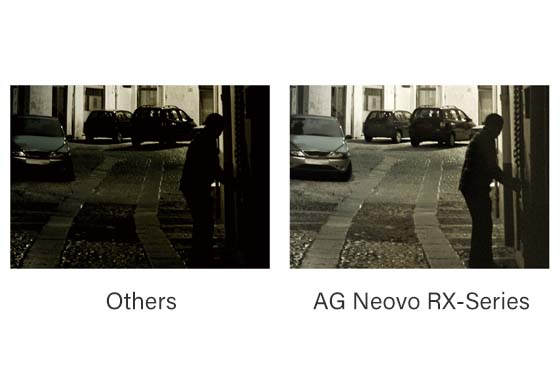 LCD Screen Burn In Prevention
AG Neovo's patented Anti-Burn-in technology tackles LCD burn-in effect, preventing a ghost image on the screen. It assures an extended lifespan for the security monitors and secure user's investment.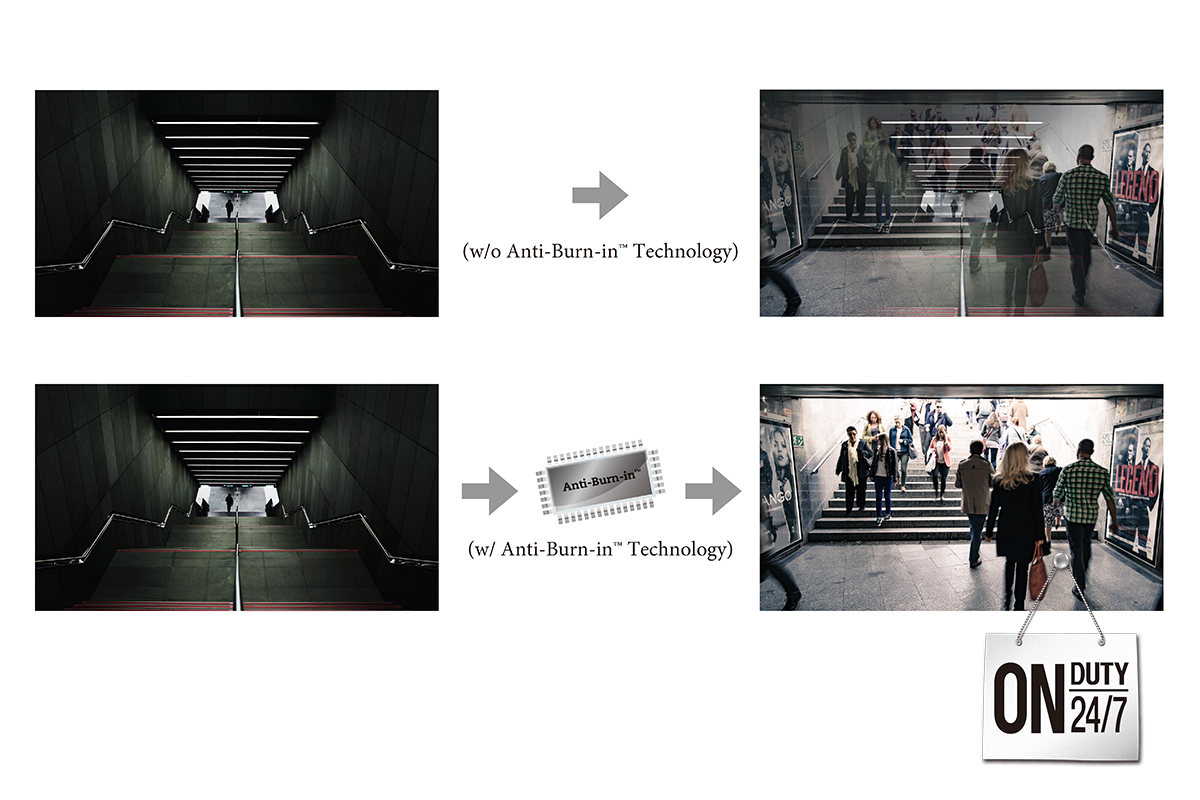 Flexible Surveillance System Integration
The RX-24E is equipped with VGA, DVI, HDMI & DisplayPort 1.2 inputs for analogue and digital signals support. It also has composite (BNC) inputs/outputs for video looping of security camera signals and DVRs.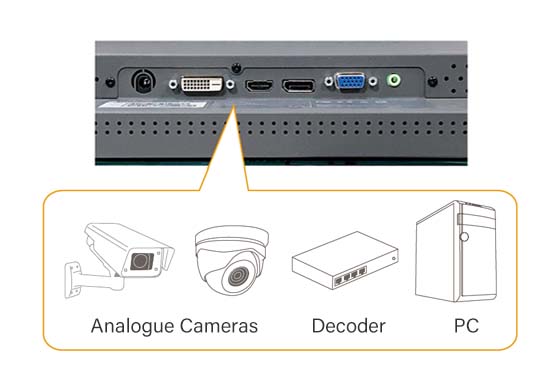 Continuous 24/7 Operation
The RX-24E security monitor is specially designed to transcend the challenge of enduring 24/7 operations in a control room. Its NeoV™ Optical Glass screen and durable metal casing not only prevent the monitor from scratching and high-velocity impacts but enhance heat dissipation to ensure proper operation.