The PN-55H ultra-narrow bezel video wall displays are designed for professional video wall applications. Given the built-in scheduler, OPS slot, and UniWall™ function, these premium displays are easy to set up and maintain up to 10×10 display configuration. With its Full HD 1080p resolution, 700nits high brightness, and premium-grade panel, visually stunning video walls can display in demanding environments — from large public venues to 24/7 operation control rooms.
Professional Video Walls
55-inch ultra-narrow bezel 3.5mm professional video wall display creates seamless images for an uninterrupted visual experience. For a complete video wall set up, up to 10×10 tiling is supported via DisplayPort and DVI interfaces.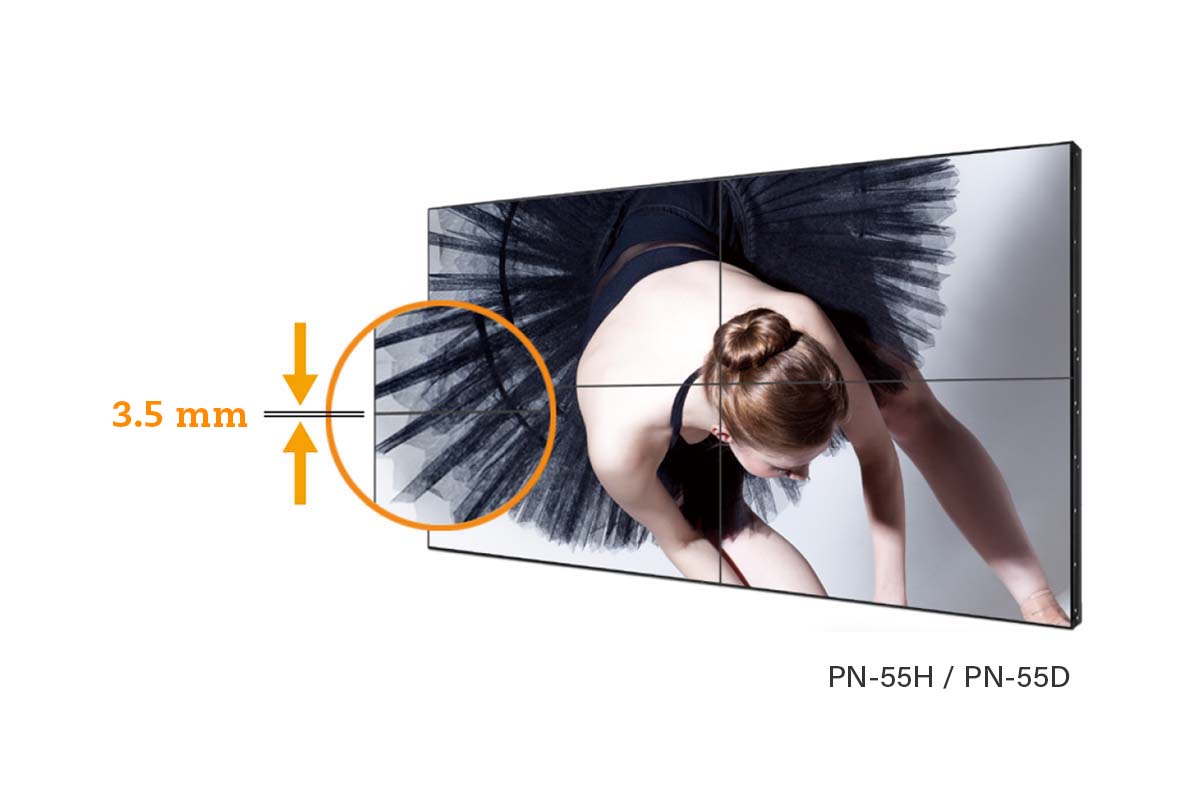 IPS Panel for 24/7 Use
Designed for 24/7 operation, PN-55H high brightness video wall display is produced to meet the highest standard of IPS panel technology and take advantage of superior components to ensure a long product lifetime in demanding environments.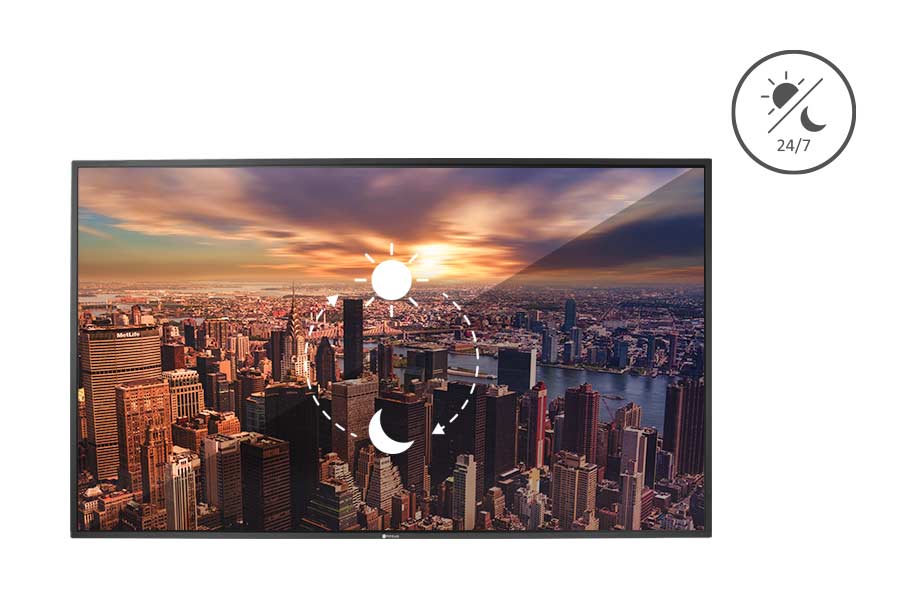 Patented Anti-Burn-in™ Technology
To combat the effects of traditional LCD burn-in or ghosting, AG Neovo utilises its patented Anti-Burn-in Technology to prevent image burn-in and assure the extended life span for displays.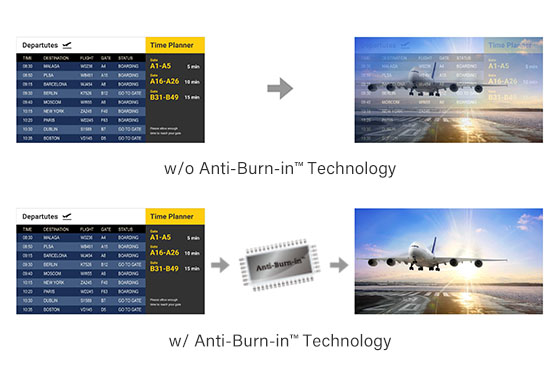 Colour Calibration for Video Wall Setup
Screen colour varies due to temperature changes or after long-term use. Fortunately, AG Neovo offers a colour calibration tool, which detects each area using on-screen sensors and automatically fine-tunes colours and details for large-scale display installations.
* This requires consultation with an AG Neovo sales representative.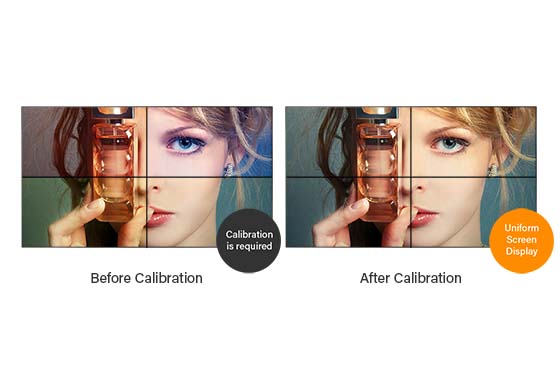 Built-in HeatControl Sensors
The built-in HeatControl Sensors automatically activate the internal cooling fans when the temperature rises.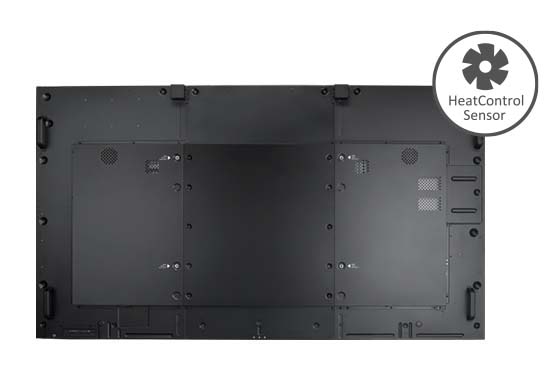 Embedded Image Enhancer
The embedded image enhancer features a 3D Comb Filter, 3D Deinterlace, and Noise Reduction to solve image issues – offer crystal clarity to the most demanding environments.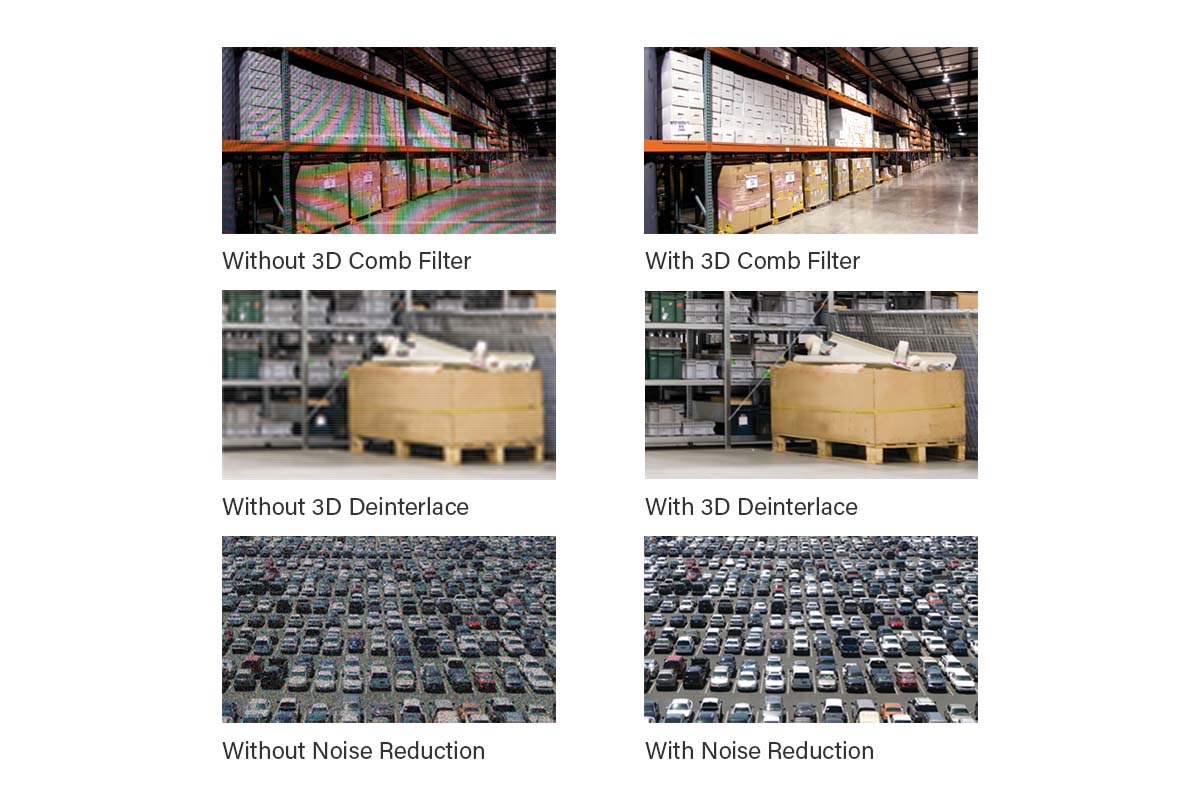 Integrated Content Scheduler
The built-in integrated scheduler in the OSD menu allows you to easily broadcast content based on source, time, and day by IR remote control.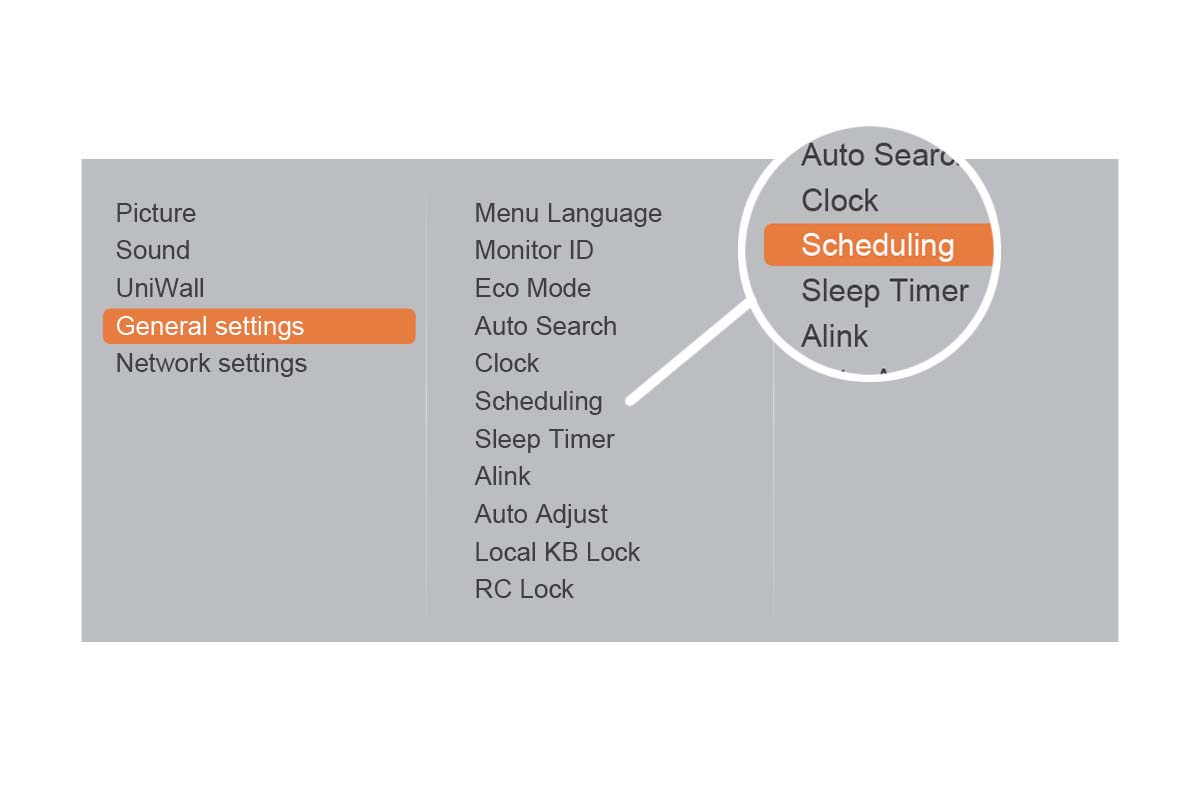 Versatile Connectivity for Multimedia Playback
The PN-55H integrates diverse connectivity, including HDMI, DisplayPort, DVI, VGA, and an OPS slot to connect external devices. In addition, the displays support USB playback functionality and users can directly playback multimedia content without the need of a PC.