The PD-43Q 43-inch 4K commercial display features its 700 nits high brightness, suitable for use in different semi-outdoor environments, such as airport terminals, control rooms, and shopping malls. It integrates a full slate of input sources, including an embedded USB playback function, various I/O ports, and Intel® SDM slot. It allows you to broadcast multimedia content horizontally or vertically and it can meet different kinds of digital signage solutions as well as video wall installations.
700 nits High Brightness
The PD-43Q commercial display features 4K UHD, 10-bit colour depth, and 178-degree viewing angle for brilliant colour performance. Besides that, the display adopts a 700 nits brightness commercial-grade panel to deliver clear, bright, and detailed imagery even in the daylight or bright indoor environments.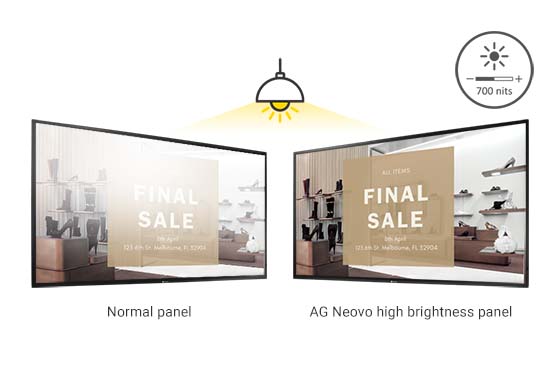 IPS Panel for 24/7 Use
Designed for 24/7 operation, the PD-43Q 4K commercial display is produced to meet the highest standard of IPS panel technology and take advantage of superior components to ensure a long product lifetime in demanding environments.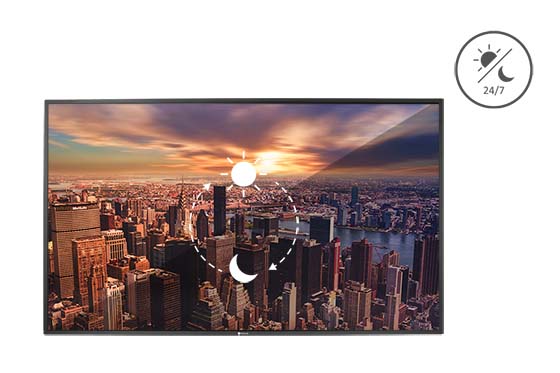 Landscape/Portrait Capability
The PD-43Q is digital signage-friendly and can perfectly fit either in a landscape or in a portrait mode to experience complete screen orientation flexibility and fulfill the need in different scenarios.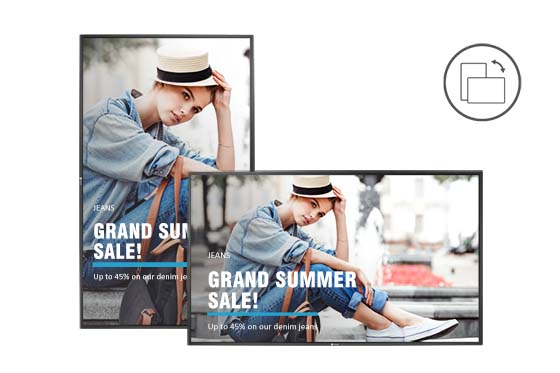 Optional Intel® SDM Capability
The built-in SDM slot is designed for Intel® smart display module, which is ready to create powerful smart signage for more user-friendly applications.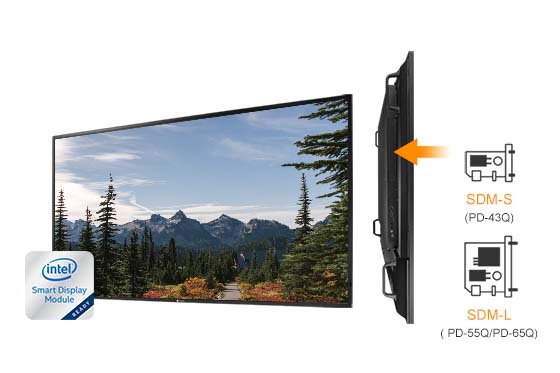 DisplayPort/IR/RS232 Daisy Chain Functionality
With DisplayPort daisy chain functionality, the video and audio can be delivered to multiple commercial-grade displays using DisplayPort cables, and it saves a significant amount of time. IR/RS232 loop-through capability provides a convenient single point of control for multi-display installation.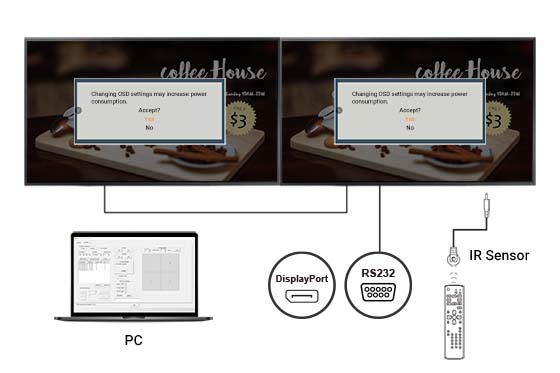 Embedded Image Enhancer
The embedded image enhancer features a 3D Comb Filter, 3D Deinterlace, and Noise Reduction to solve image issues – offering crystal clarity to the most demanding environments.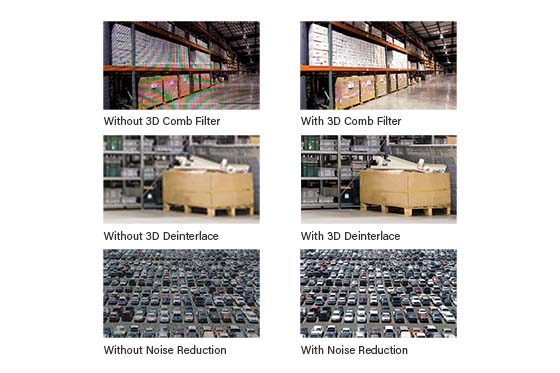 Integrated Content Scheduler
The built-in integrated scheduler in the OSD menu allows you to easily broadcast content based on source, time, and day by IR remote control.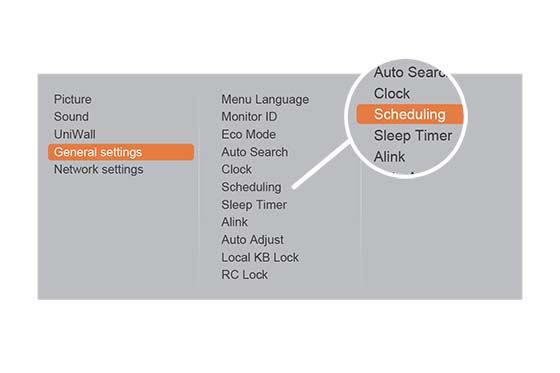 Patented Anti-Burn-in™ Technology
To combat the effects of traditional LCD burn-in or ghosting, AG Neovo utilises its patented Anti-Burn-in Technology to prevent image burn-in and assure the extended life span for displays.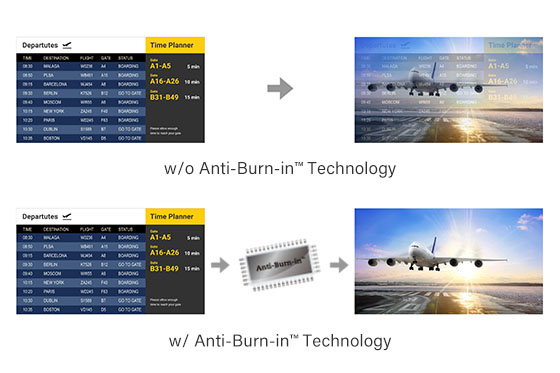 PID Command & Ctrl Software
PID Command & Ctrl provides intuitive user interfaces for remote management via laptops and mobile devices and offers easy creation on video wall displays. The software also has simple colour calibration, temperature check, IR/key locking options, and time on usage monitoring for daily maintenance.