The LH-22 is a 22" Full HD ergonomic monitor with eye care features for desktop daily use at the office and home. It supports tilting the screen from -5 to 20 degrees, or 340 degrees swivel the monitor; adjusting the height up to 100mm to reach the eye level or shifting to either portrait or landscape mode. In addition, its flicker-free technology and a blue light filter can ensure a comfortable viewing experience by reducing eyestrain after long periods of use.
Ergonomic Design
For comfort, convenience, and efficiency, tilt, pivot, or swivel the
display, adjust its height, or shift to either portrait or
landscape mode.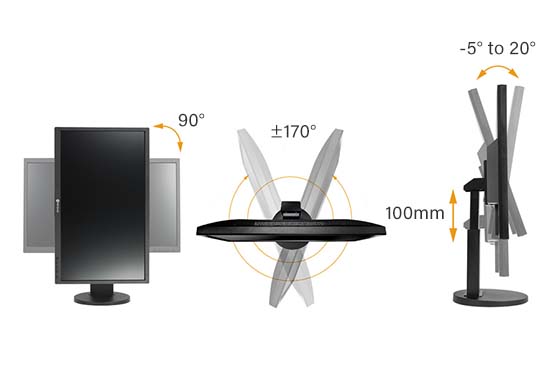 Eye Comfort
Flicker-free techology and a blue-light filter to prevent eye strain and vision damage.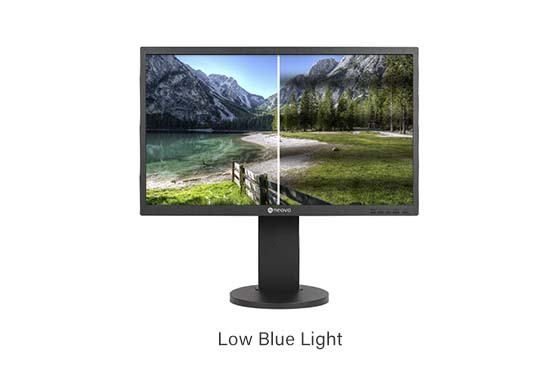 Versatile Connectivity
Support HDMI, DisplayPort, and VGA input options to extend your work station.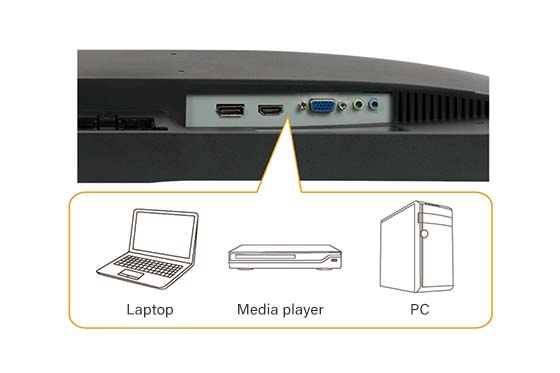 VESA mount compatible
VESA compatible mounts can fit user's various application needs.