4K Commercial Displays
QD-Series
Find Products
Size Matters: See The Big Picture in 4K
The QD-Series is big. Featuring 4K UHD resolution and a multi-screen viewer, the QD-Series commercial displays, up to 98", can replace video walls with its capability of rendering the most delicate details and the multi-screen viewer. Coming with durable metal housing and quickly shifting between portrait and landscape modes, the QD-Series makes a fitting choice for digital signage solutions tailored to user needs.
High Visibility and Reliability
The high brightness, high contrast ratio, and black-level alignment deliver an impeccable visual experience. The QD-Series commercial displays are crafted specifically to transcend the challenge of enduring 24/7 operations. Metal casing and rigorously selected components not only help do the trick but also keep maintenance easy.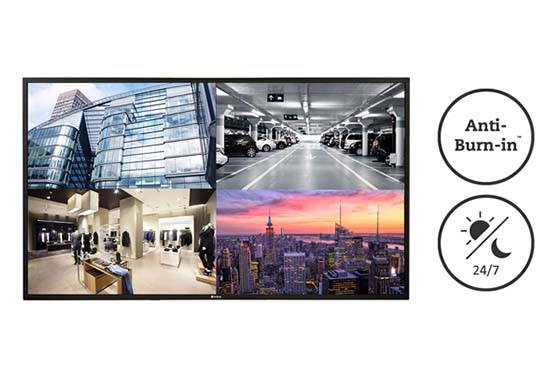 Easy to Display
The tiling-ready QD-Series 4K commercial displays can either stand alone replacing videowall set-ups or be arrayed in configurations of up to 10 x 15 videowalls. The QD-Series can also deliver 4K at 60 Hz by single DisplayPort 1.2 cable for the best visual quality.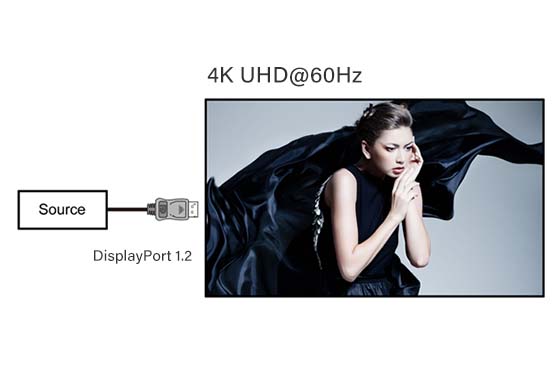 Multi-Screen Viewer
The QD-Series features a multi-screen viewer capability to display up to four FHD screens simultaneously from four different input sources. This advanced feature allows it to replace a typical four monitor setup and delivers four-quadrant viewing at crisp and true FHD content.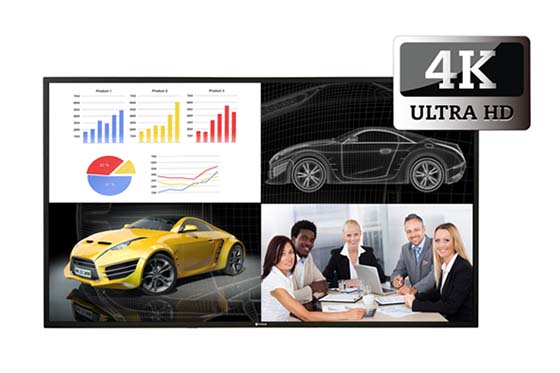 Copyright © 2023, AG Neovo. All Rights Reserved.