Video Wall In Safety Control Center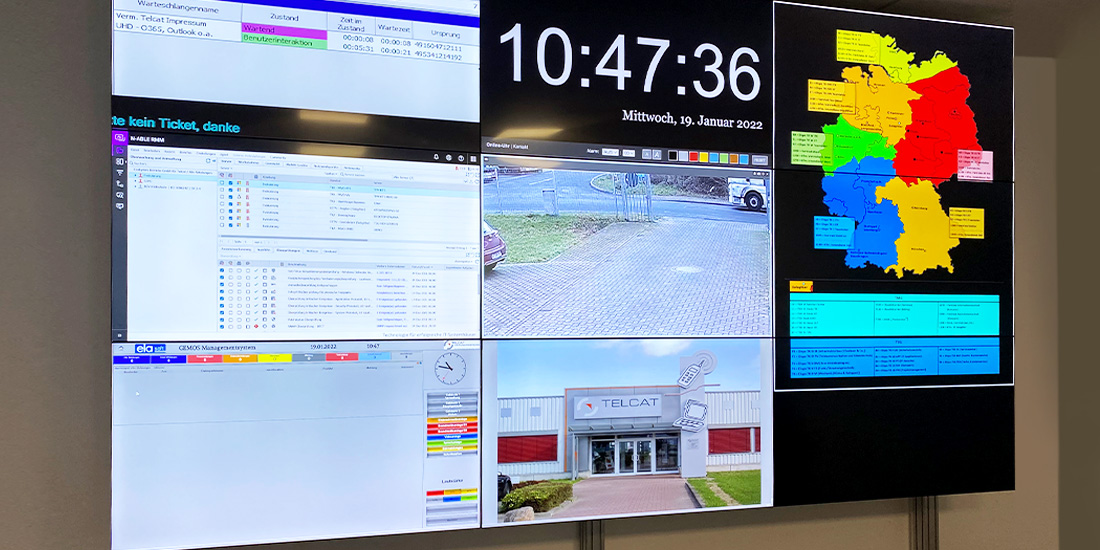 The company and company security know what we have in the professional AG Neovo products and their respective network of partners – namely technical solutions that are secure and bring security.

Mr. Mario Lessmann, TELCAT's Service Division Manager
Steel is a very versatile material that is indispensable in our daily lives. One of the most important producers for Central Europe is Salzgitter AG in Lower Saxony, Germany. Almost 25,000 employees produce nearly 7 million tons of steel annually and generate €7 billion in sales. It goes without saying that factory premises and production sites have very high requirements when it comes to security. For this purpose a new control center has been put in service at the end of 2021, in the contact center of the subsidiary TELCAT KOMMUNIKATIONSTECHNIK GmbH.
The central unit of the system consists of a video wall with a 3×3 arrangement of 9 PN-55D2 AG Neovo video wall displays, with modern and maintenance-friendly VWM series mounts. Six workstations can operate the connected system around the clock. But how did this project start, which system requirements had to be met and which network of experts contributed to the success of this system?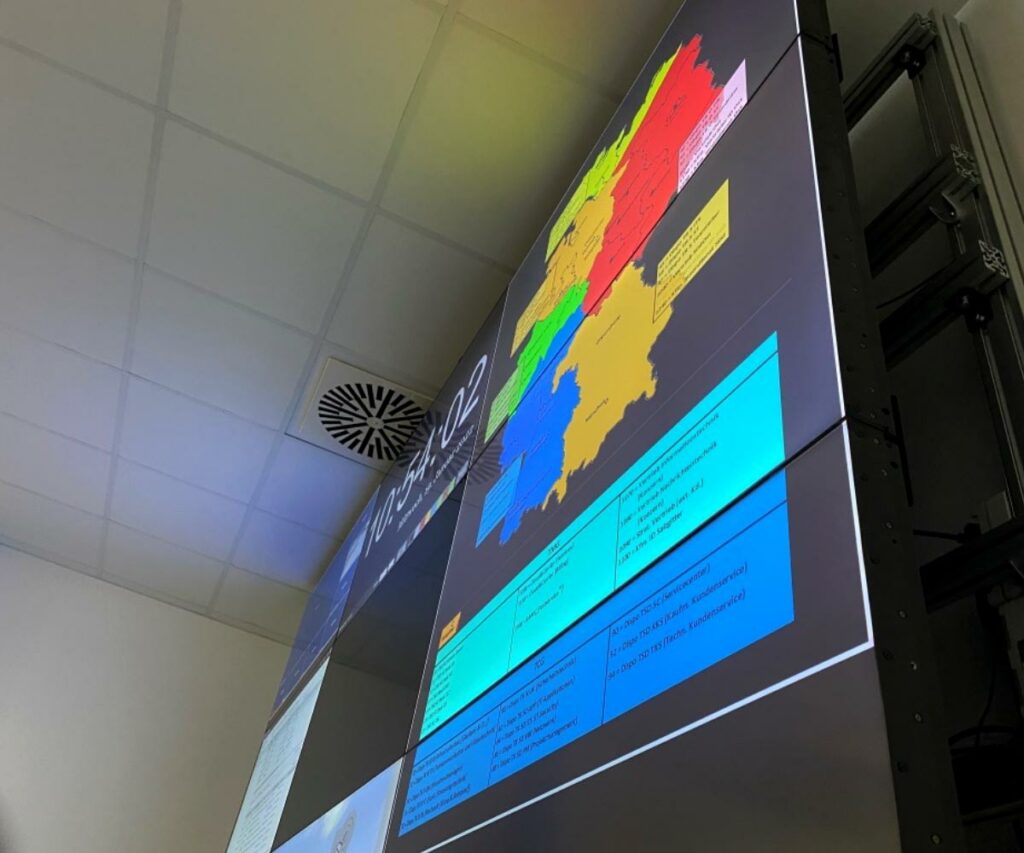 TELCAT and VuWall then defined the framework requirements for high quality video wall management systems in cooperative meetings. A VuScape VS120 with VuWall2 management software for TELCAT's existing server rack with 12 display port outputs and 4 HDMI inputs was calculated and configured. The 12 outputs serve the 9 PN-55D2s as well as several AG Neovo PD-Series wall monitors in the adjacent room via an image splitter. The 4 inputs are used for 2 internal monitoring systems, utilizing video management software from Avigilon and the hazard management system from BKS/ela-soft. The overall system is completed with an AG Neovo TX-10 as the control panel placed in the center of the room and displaying the freely configurable VuWall2 control panel for individual image display on the video wall.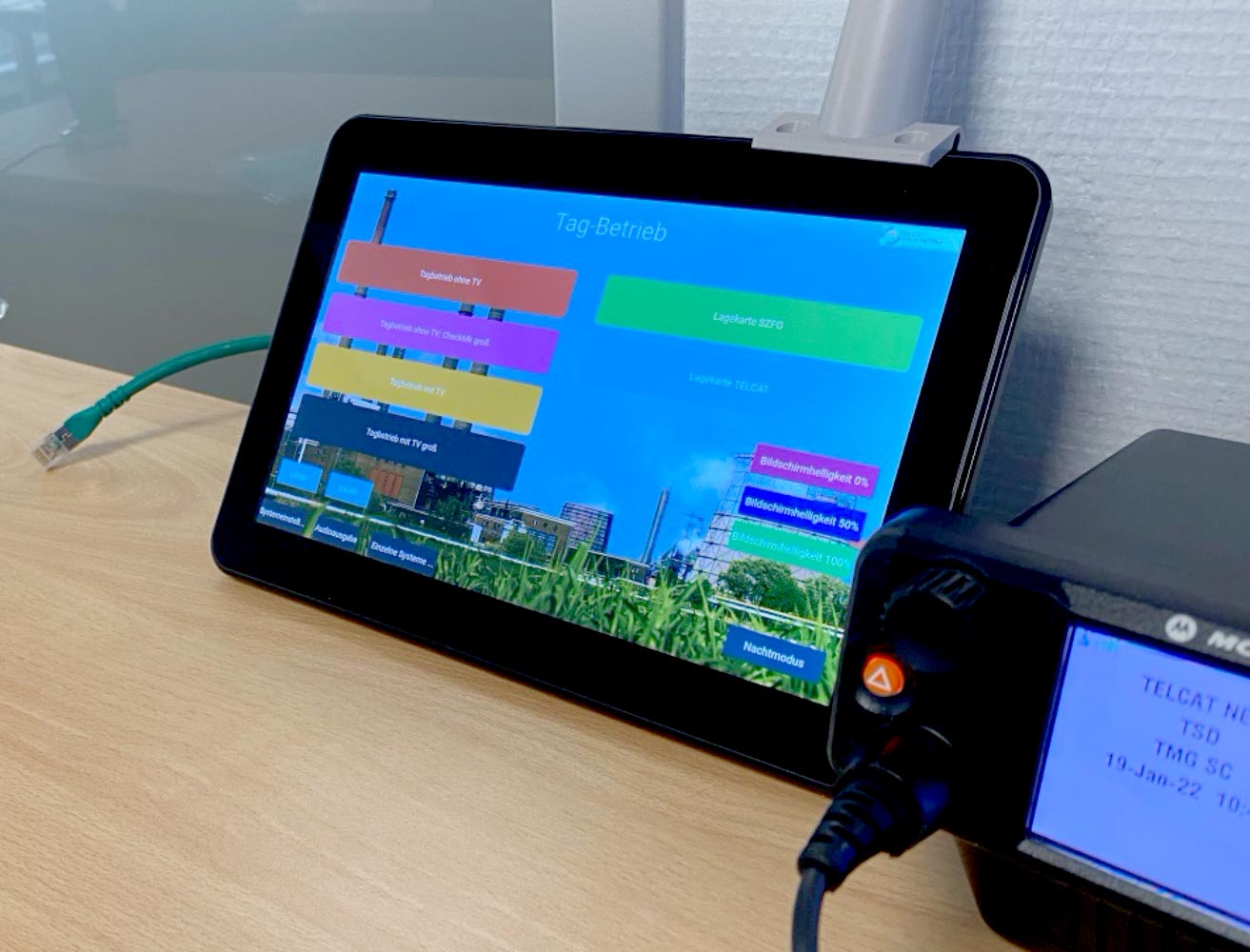 Andreas Kath and his team were responsible for the complex installation and technical preparations. Seemingly minute details like the load-bearing capacity of the wall or the importance of the mounting plates on the back side of the wall displays had to be taken into account. Overall the team from TELCAT security technology was able to build up even more expertise, so that further video wall projects have been coming in from our classic customers. VuWall IT support specialist Alexander Passauer traveled to Salzgitter for the first launch and has been communicating with Niels Brennstuhl, the "desk captain" on site, since then on a regular basis.
Overall, an impressive comprehensive solution has been created by a cooperative network around AG Neovo, which Mario Leßmann evaluates as follows: "The company and company security know what we have in the professional AG Neovo products and their respective network of partners – namely technical solutions that are secure and bring security."
---