The SC-27E 3-sided bezel-less surveillance monitor with BNC video output is designed for 24/7 operation.  In addition to featuring Anti-Burn-in™ technology to prevent LCD burn-in from long-hour monitoring, this 27-inch 1080p monitor also includes video enhancement controls such as gamma curve selection, black-level adjustment, and CCTV mode that help create richer images even under unfavourable lighting conditions from low light security and surveillance video footage.
Industry-leading Reliability
The SC-Series security display is specially designed to transcend the challenge of enduring 24/7 operations. AG Neovo's Anti-Burn-in technology also prevents screen burn in or image ghosting while performing continuous mission-critical operations.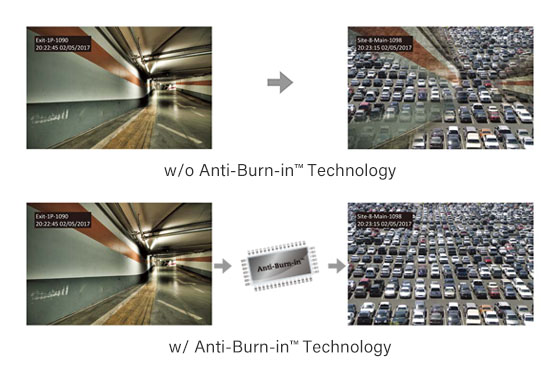 Enhanced Image Clarity
Displays with exceptionally clear images with cutting-edge gamma curve selection*, black-level adjustability*, and high dynamic contrast ratio 20,000,000:1; the SC-Series surveillance display can capture darker details and deliver premium images from CCTV systems, thereby enhancing image detail quality. A pre-configured CCTV mode has been geared specifically for surveillance control rooms to adjust the display's video settings such as sharpness, colour temperature, and brightness to maximise image clarity especially in low light surveillance footage at night.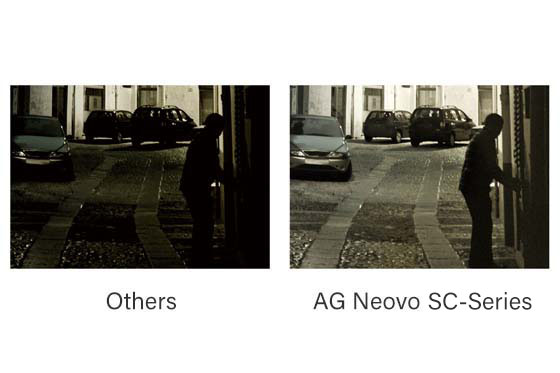 Adaptable to Your Environment Needs
With adaptability in mind, the SC-Series security display provides an array of configurations designed to help you tailor the display to your surveillance needs. This includes on/off toggles for the blue screen or the power LED* and selectable aspect ratios including 16:9, 4:3, 1:1* or even a custom zoom mode which helps accommodate the display to the conditions of your control room regardless of the input signal.