4K Interactive Flat Panel Displays
Meetboard 3
Powerful, User-Centric Interactive Displays for Next-Generation
Meetboard 3 interactive displays are highly mobile, all-in-one collaborative hubs designed for use in multiple settings. Eliminating the need for additional devices or software, Meetboard 3 keeps classrooms, meeting rooms and coworking spaces organized and uncluttered and allows teaching and meetings to begin right away.
Instantly Annotate on Apps or Videos
With Meetboard 3, it's easy to highlight, mark up and add notes to documents, web pages, images, videos and other file formats using the annotation toolbar and accompanying stylus for instant visual brainstorming and collaboration.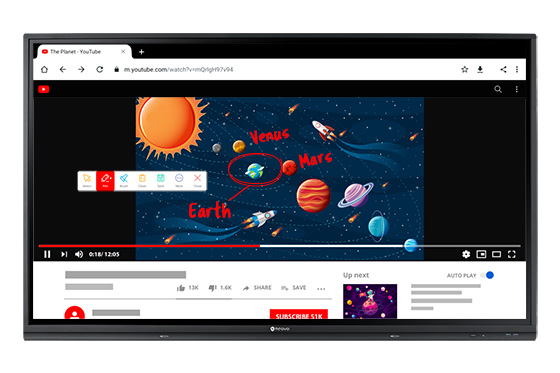 Custom Settings Tailored to Your Needs
Meetboard 3 enables users to customize toolbars to include only frequently used tools and apps from the Assistive menu, Meetboard App's toolbars and Widget settings, maximizing display space and minimizing on-screen clutter.
File Transferring with Ease
Meetboard App offers multiple ways to transfer meeting minutes and files with a single touch via email, QR Code or Cloud Drive.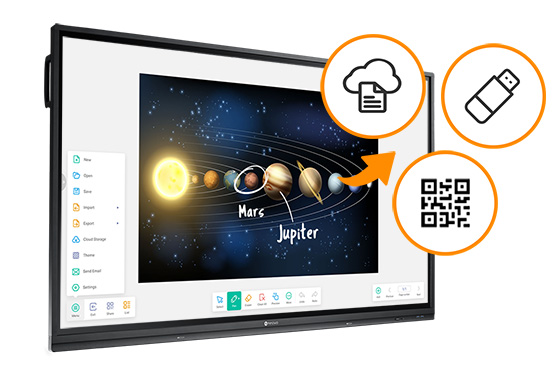 Seamless BYOD Connections in Classrooms or Meeting Rooms
Meetboard 3 allows you to seamlessly connect your own devices to the screen mirror and interact with the display. No installation is required, and you can charge your devices simultaneously through a single USB-C cable.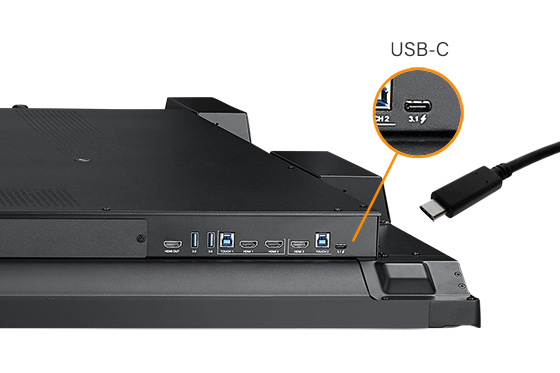 Copyright © 2022, AG Neovo. All Rights Reserved.