4K INTERACTIVE FLAT PANEL DISPLAYS
Meetboard 2
Contact Us
INTUITIVE DESIGN TO GET THE COLLABORATIVE MEETING STARTED
Meetboard 2, 4K interactive display, eliminates the need for projectors and whiteboards without installing additional software—that means meetings can be made easy, efficient, and hassle-free. Thanks to wireless mirroring technology, even the physical space of the meeting room will be free of clutter and distraction. With the interactive whiteboard, screen mirroring, video conferencing, and simple integration capabilities, Meetboard 2 interactive display is ready to meet where you are.
INTUITIVE INTERFACE LETS YOUR TEAM FOCUS ON WHAT MATTERS
Meetings shouldn't be stopped by technical issues. With the intuitive home screen and assistive menu, Meetboard 2 gives you the power to access certain functions and shortcuts, like adjusting audio/brightness, capturing screenshots, toggling between tasks, and taking down notes.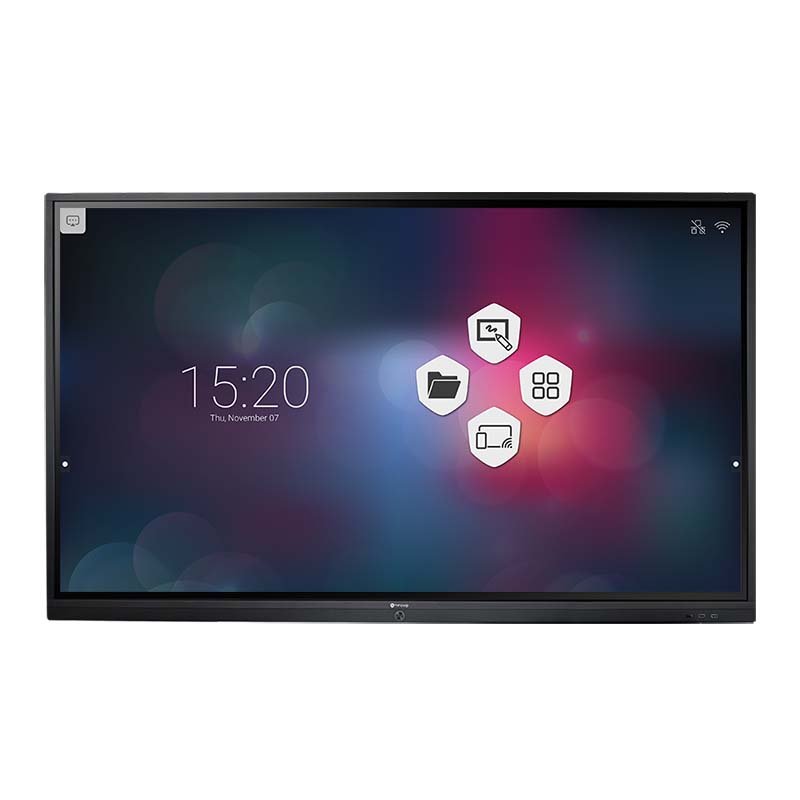 MADE FOR HANDS-ON COLLABORATIVE MEETINGS
Meetboard 2 lowers the hurdles of using electronic devices with multi-touch and natural writing capabilities. Multiple participants, using their fingers or included styluses, can simultaneously draw and annotate on the 20-point touch-enabled display, making mind-mapping and brainstorming as intuitive as using a whiteboard.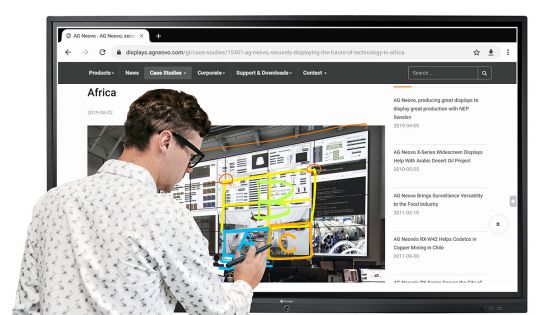 INTERACTIVE WHITEBOARDING AND EASY SHARING
Brainstorm and annotate on the Meetboard Whiteboard App, and make an outstanding presentation with WPS Office. Meetboard App also comes with all the functions needed for sharing ideas out of the box, including Cloud Drive, QR Code, email, USB drive.
Learn more about Meetboard Digital Whiteboard App.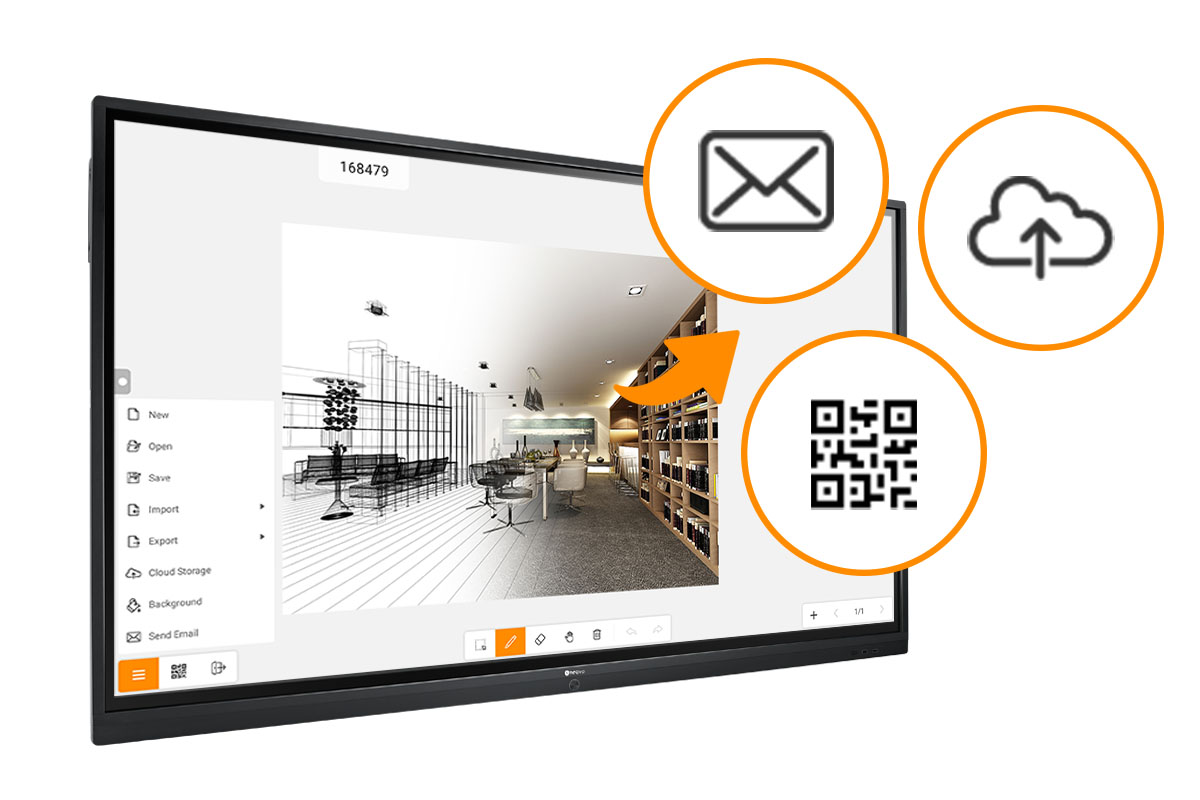 VIDEO CONFERENCE READY FOR REMOTE MEETING
You can easily set up your all-in-one video conference camera with Meetboard interactive display. You can also pre-load your preferred video conferencing apps on this Android OS platform and start a remote meeting right away.
Learn more about Meetboard wireless presentation solutions.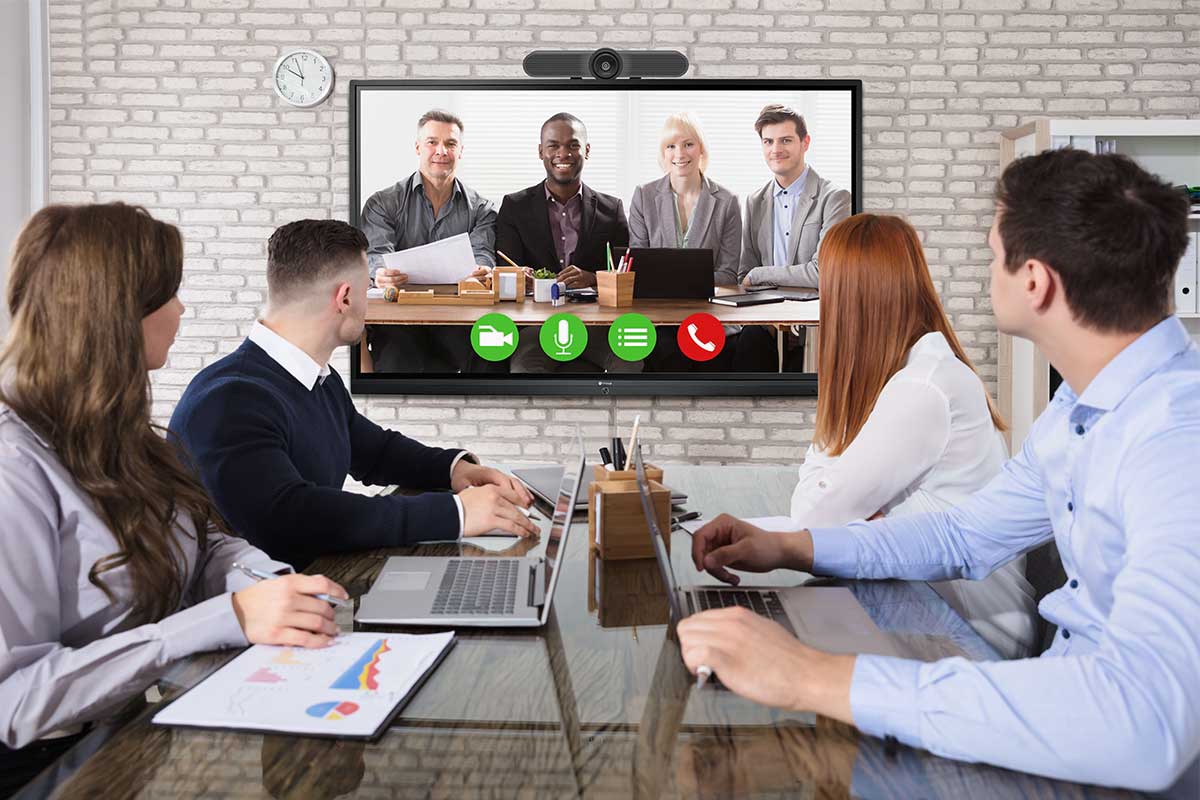 AIRPLAY, MIRACAST AND CHROMECAST
You can wirelessly share content from any PC, laptop, or mobile device with screen mirroring tools at your fingertips. It creates a collaborative solution to make your discussions more productive and efficient.
Learn more about Meetboard video conferencing solutions.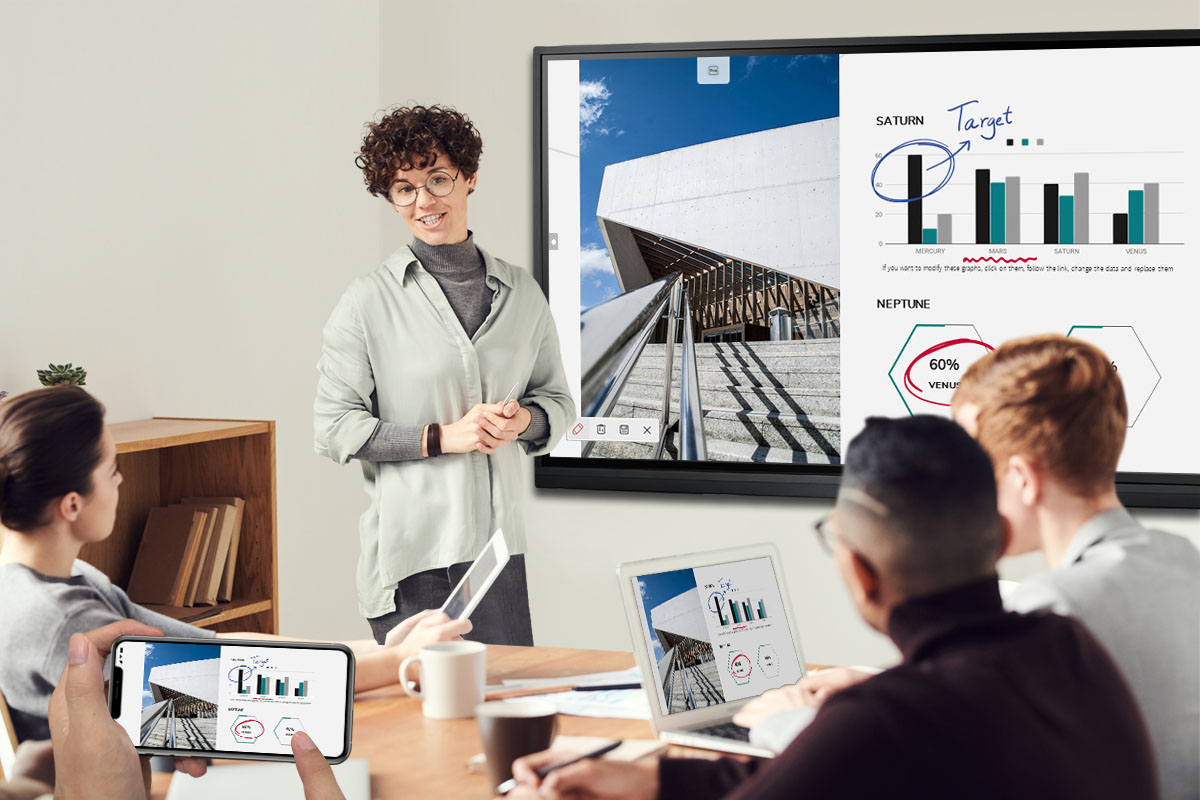 Copyright © 2023, AG Neovo. All Rights Reserved.