ULTRA NARROW BEZEL VIDEO WALL DISPLAYS
PN-SERIES
ULTRA-NARROW BEZEL VIDEO WALLS FOR CAPTIVATING IMMERSIVE VISUAL EXPERIENCE
The PN-Series ultra narrow bezel video wall displays are designed for professional video wall applications. Given the built-in scheduler, OPS slot, and UniWall™ function, these premium displays are easy to set up and maintain. With up to 700 nits of brightness and premium-grade panels, visually stunning video walls can be displayed in demanding environments around the clock — from large public venues to 24/7 operation control rooms.
PROFESSIONAL VIDEO WALLS
46-inch super narrow bezel 5.7 mm and 55-inch ultra narrow bezel 3.5 mm professional video wall displays create seamless images for an uninterrupted visual experience. For a complete video wall setup, up to 15×10* tiling is supported via DisplayPort* and DVI interfaces.
* Product features may vary by models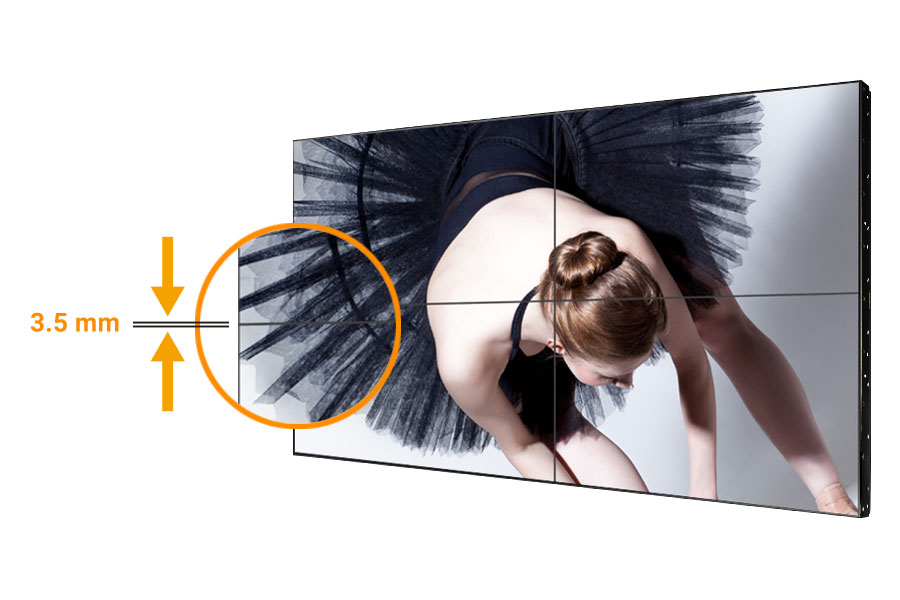 IDEAL FOR VIDEO WALL INSTALLATION
Its built-in scheduler and OPS slot are complemented by IR/RS232 looping and ethernet control capabilities to easily control, set up and maintain large-scale digital signage video wall installations.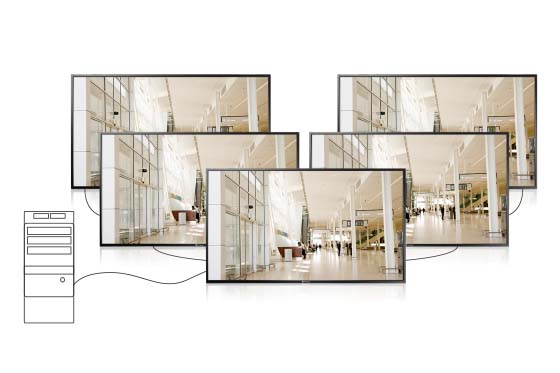 HIGH VISIBILITY UNDER AMBIENT LIGHT
Full HD resolution, high contrast, wide viewing angles, and up to 700 nits* of brightness give you crystal clear images while the anti-glare treatment* allows superior visibility under ambient light.
*Features may vary by model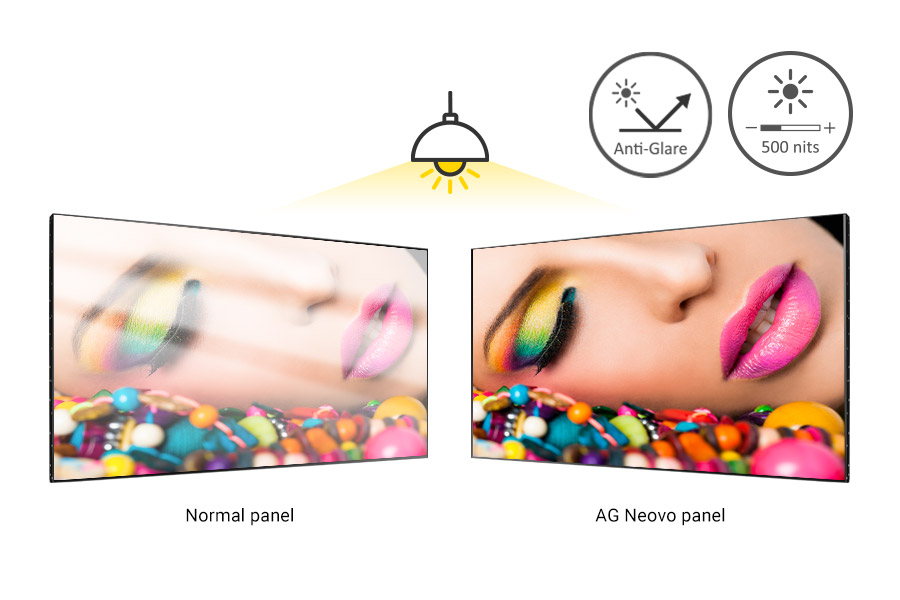 EASILY MANAGE MULTIPLE DISPLAYS
AG Neovo's display management solution provides an easy-to-use software – PID Command & Ctrl, bringing unprecedented levels of control to configure multiple AG Neovo displays. This software also gives you lots of conveniences to remotely control the screens via iOS/Android mobile devices, laptops, or PCs while on the go.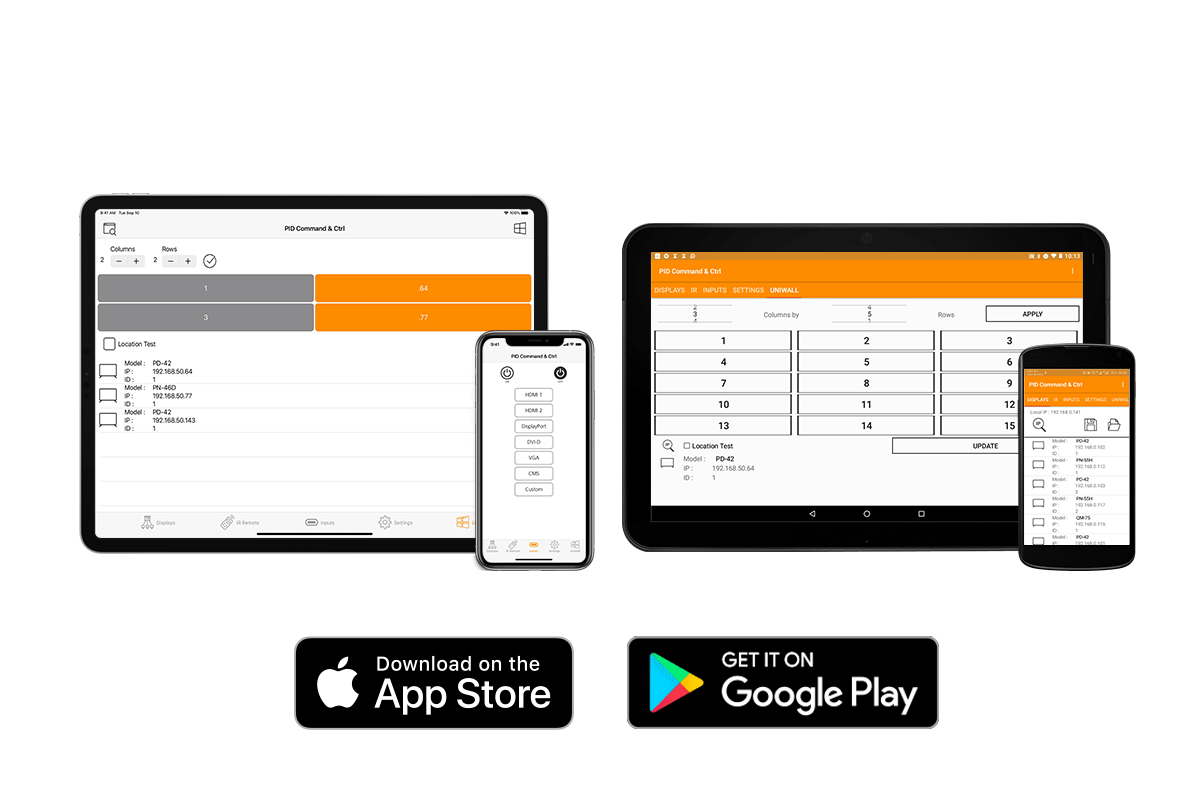 Copyright © 2023, AG Neovo. All Rights Reserved.