All-in-one 4K Digital Signage Displays
NSD-Series
One Display, Five Digital Signage Solutions
The NSD-Series all-in-one 4K digital signage displays with embedded Android OS are ready to provide various methods to demonstrate dynamic content for digital signage solutions. Users are allowed to publish campaigns via integrated Neovo Signage cloud CMS (content management system), bundled LAN-based software, embedded media player, external USB drives or other multimedia devices. The NSD-Series displays are ideally designed for retail shops, restaurants, hotels, and other public spaces to implement digital signage solutions.
Embrace Stunning 4K Visual Experience
Smooth, ultra-high audio and visual resolution quality offers your viewers a new level of details and clarity. Offering 8.3 million pixels, the NSD-series display provides an unparalleled viewing experience.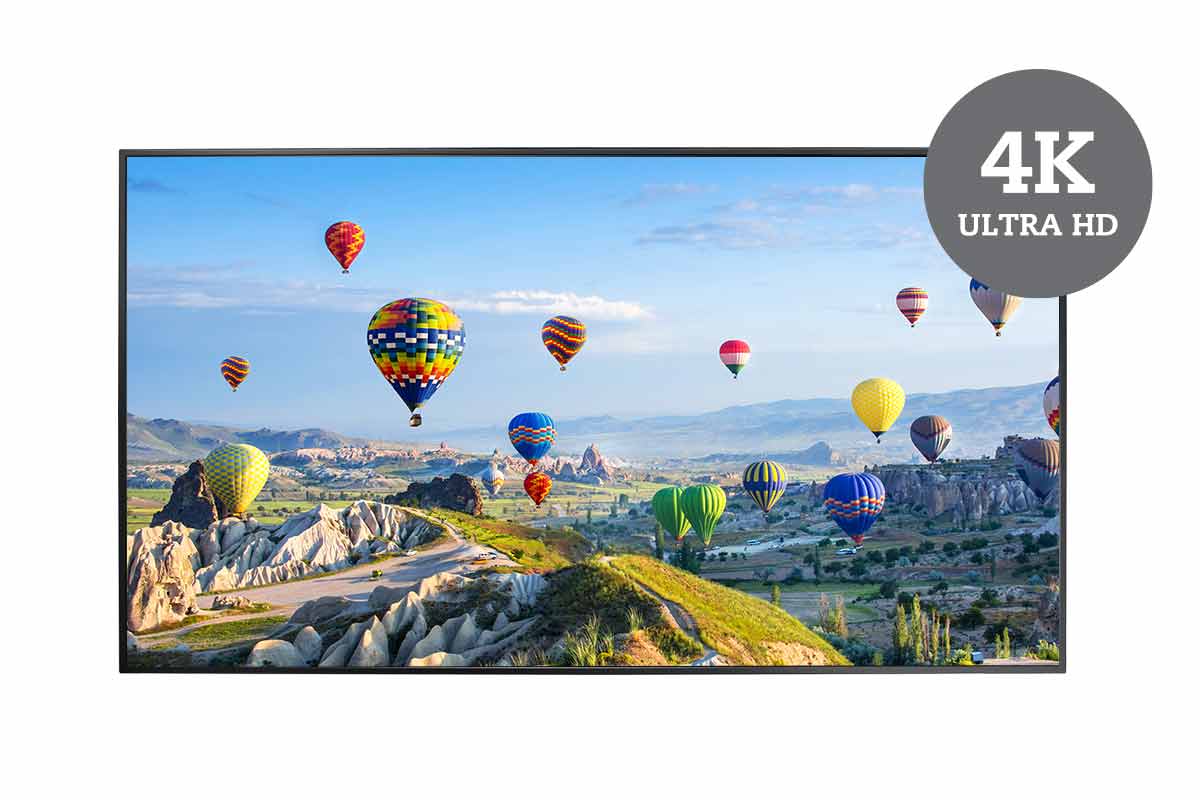 Seamless Integration for Third-Party Apps
The NSD-Series displays adopt an Android open-source platform so that you can integrate preferred third-party apps into the display without connecting to any external devices. Unlike other all-in-one displays that operate on a closed system incapable of utilising third-party apps, the NSD-series welcomes external integration.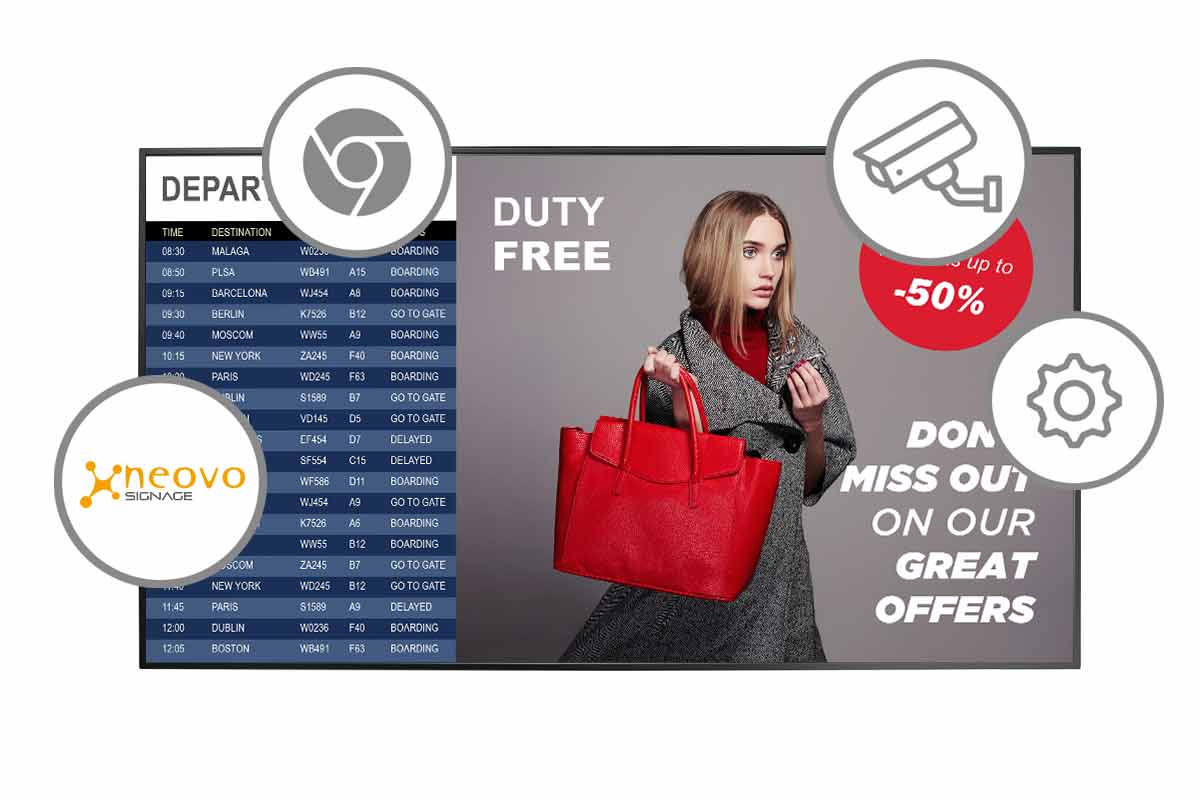 Embedded Cloud Digital Signage Software
Embedded cloud-based digital signage software, Neovo signage, allows you to manage multiple devices and instantly update content simply via web browsers anywhere, anytime. It also provides various dynamic and interactive signage apps. Use NSD-Series, you can create stunning messages for viewers.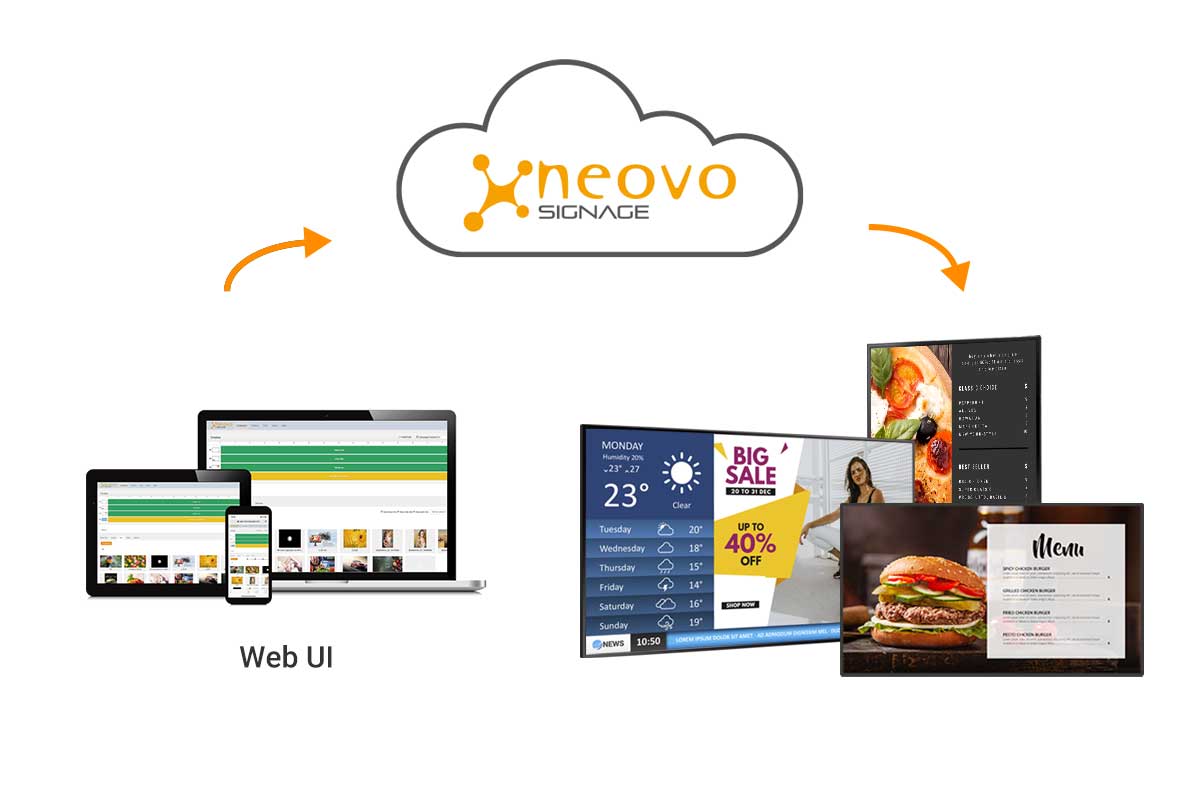 Free Bundled LAN-based Digital Signage Software
With free bundled LAN-based digital signage software, you can easily create content directly from a PC or laptop. It's also possible to publish content via a local network connection. Besides, the software also provides several widget options, like QR Code. You can instantly create emergency messaging by free template layouts.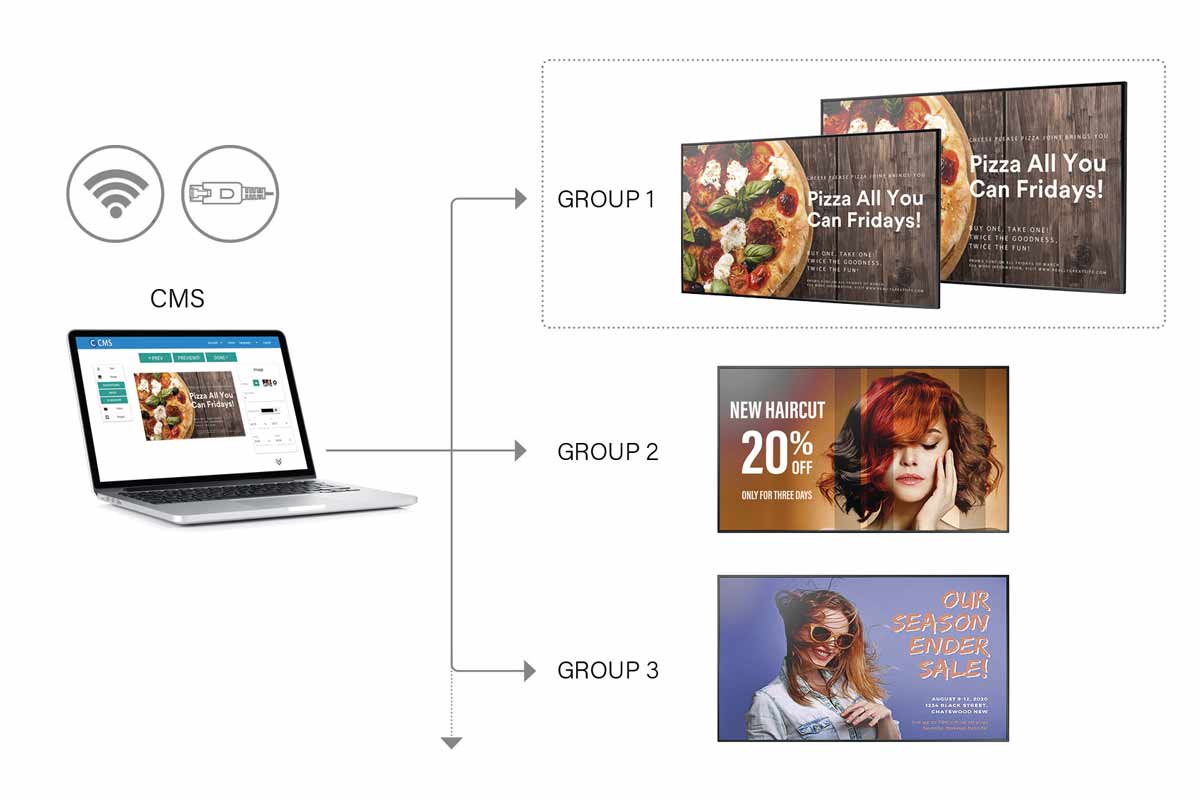 Built-in 4K Signage Media Player
The embedded Android signage player enables users to conveniently play content from a USB drive, micro SD, or internal storage. You can easily create a scheduled playlist with the included remote control and broadcast personalised content in 4K UHD quality.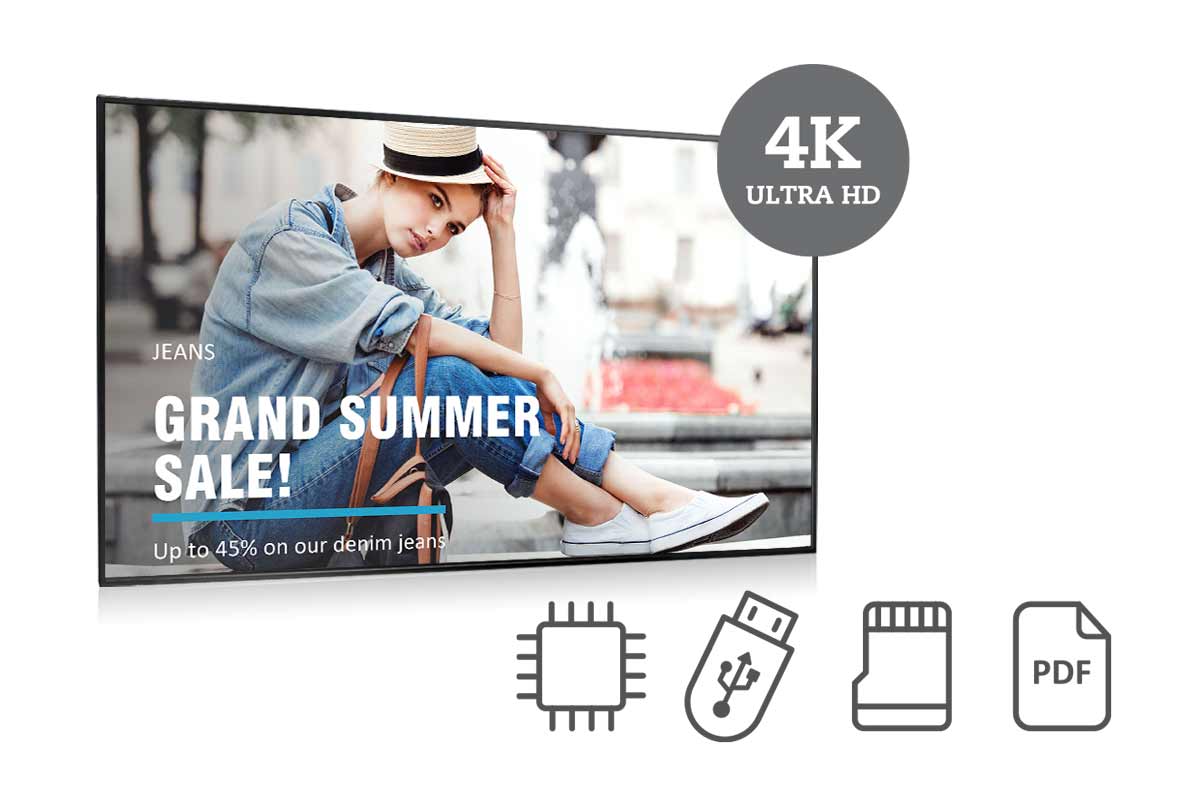 Versatile Connectivity
Integrated with dual HDMI, DVI and VGA inputs, the NSD-Series 4K digital display can connect to external devices like Android signage players, TV boxes or other third-party media players. It offers more flexible video source options to build signage applications and a fantastic deal of versatility to boot.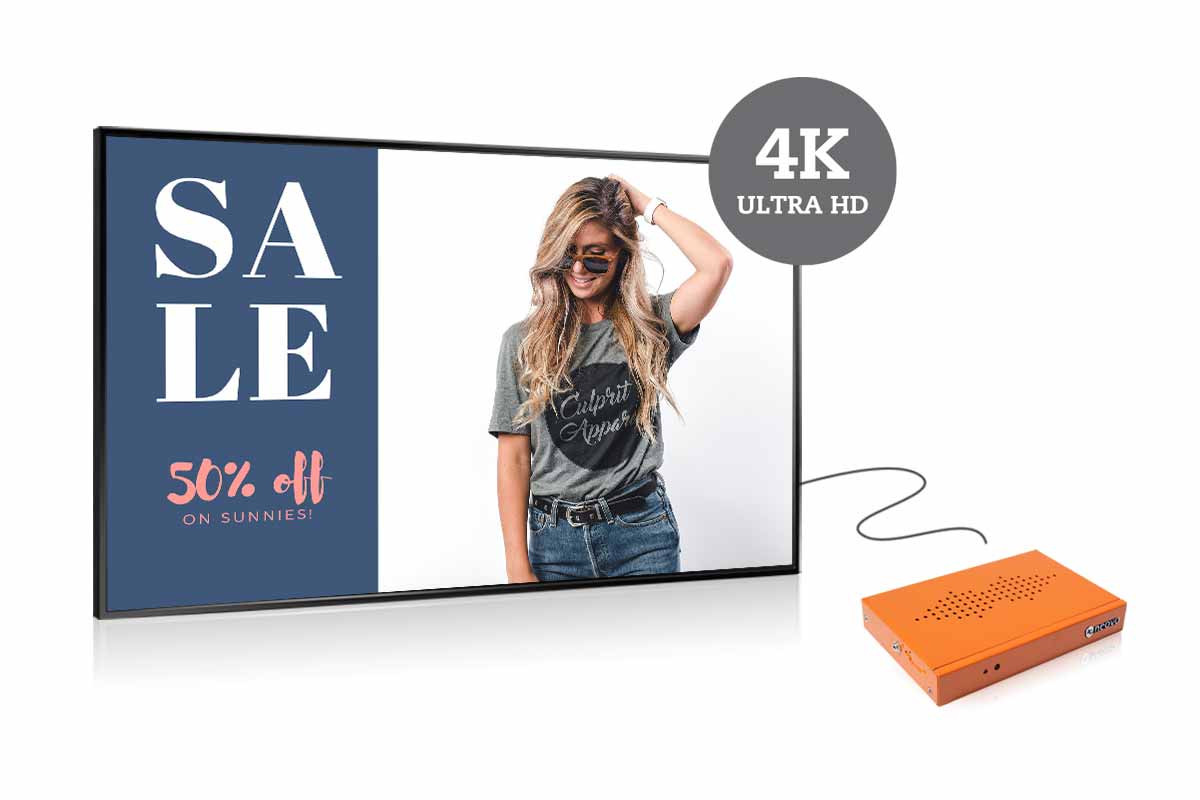 NSD-5501Q

55-Inch All-in-one 4K Digital Signage Display
NSD-6501Q

65-Inch All-in-one 4K Digital Signage Display
Copyright © 2023, AG Neovo. All Rights Reserved.