With the added DisplayPort and HDMI connect ports, the new TX-Series retains the original key features and benefits of our previous models, while also providing our partners and customers more flexibility through new, interactive solutions.

- Kevin Hsieh, Product Manager at AG Neovo
AG Neovo is pleased to announce the launch of its advanced TX-Series touch screen monitors with a front-sided IP65 rating. Designed to meet the needs of demanding or high-traffic environments, these semi-industrial grade monitors include front touch screens that provide fast and sensitive 10-point multi-touch response.
The new TX-Series monitors are manufactured with metal housing and 7H tempered glass displays, which enhance durability and make them more scratch-resistant without impacting touch sensitivity. The front-sided IP65 screens offer protection from both dust and water, making them ideal for use in industrial workplaces and high-traffic locations, such as factories, laboratories, restaurants, entertainment venues and interactive or self-service kiosks.
The TX Series screens utilize projected capacitive (PCAP) technology for multi-touch responsiveness, providing accurate entry even when latex gloves or a stylus is used. They also integrate a flat-screen design instead of bezels, making them easy to clean.
The enhanced version of TX-Series includes models TX-1502 and TX-2202. The monitors in this series are available in 15 and 22-inch at different resolutions (1024×768 and 1920×1080). Although the 16:9 aspect ratio is the most common in widescreen formats, the TX-Series provides an additional 4:3 aspect ratio to meet varying resolution needs. These monitors also come with removable ergonomic monitor stands. The stands provide an adjustable tilt capacity of -5 to 90 degrees, which makes them easy to display and facilitates public access for disabled and non-disabled users. The TX-Series monitors also work with all VESA compatible mounts to serve user's various mounting needs.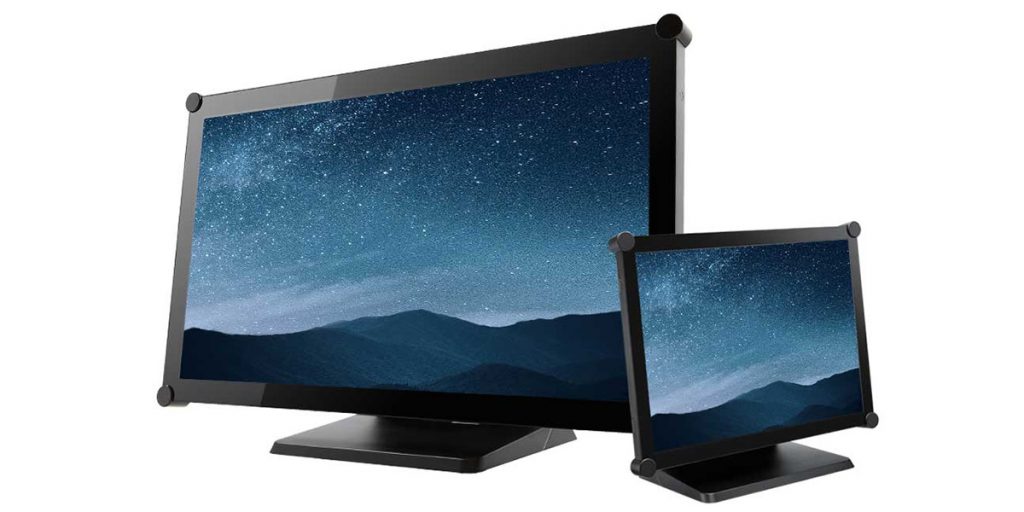 One key feature of the AG Neovo touch screen monitors is their consistent look and feel. Because the screens all maintain the same exterior dimensions and design, there is no need to change the existing infrastructure when upgrading. The TX-Series incorporates analog (VGA) connectivity as well as DisplayPort and HDMI inputs. The VGA port makes it possible to connect to legacy products and devices, and the DisplayPort can be integrated with the latest applications, making it future-proof for user's systems. The TX-Series works with many operating systems, including Windows, Mac OS, Linux and Android, and the touch screen experience is similar to that of smartphones and tablets.
"Our TX-Series touch screen monitors are especially useful for information kiosks in public settings and industrial environments," said Kevin Hsieh, Product Manager at AG Neovo. "With the added DisplayPort and HDMI connect ports, the new TX-Series retains the original key features and benefits of our previous models, while also providing our partners and customers more flexibility through new, interactive solutions."