According to Statista, the video surveillance market will climb to a value of $62.6 billion by 2023. Security and surveillance companies fuel this growth to stay ahead of criminals every day. Most businesses have moved into the 21st century by setting up security cameras in their building. Many of those businesses, however, are not taking advantage of the high-quality equipment on the market. Don't keep your system rudimentary. Consider using multiple surveillance monitors as your control room screens.
To combat today's level of crime, you'll need a control room that can handle monitoring everything. You need command operations and process control with impressive emergency response. Your business needs a mission-critical environment with highly reliable and quality technology.
To respond to any threat effectively, operators must have access to tools to optimise their decision making.
These demands might call to mind a huge and complicated government agency security centre. Most businesses don't have access to that level of space and resources. A control room must have video surveillance monitors that maximise the workspace.
Take advantage of high-quality surveillance monitors in your multiscreen control room. As a result, you can create an ergonomic and productive workstation for all security professionals.
What Are The Benefits of Using Multiple Surveillance Monitors in a Control Room?
Using multiple surveillance monitors in your control room setup will help you achieve a security centre utopia. You'll be able to make quick decisions to keep the business secure. Bulky and mismatched equipment will interrupt your ability to understand critical information.
Maximise Performance and Efficiency
In many cases, businesses are using security system monitors that shuffle through live feeds from security cameras. On one hand, this type of monitoring allows security professionals to see feeds on a bigger screen. On the other hand, it leaves several cameras' feeds unmonitored it focuses on one feed.
Using a multiscreen, multi-view layout allows professionals to see greater amounts of live information simultaneously. Professionals can watch high-security areas while still accessing other live feeds. Using spot monitors for security cameras will help professionals view specific feeds in better detail. If something of interest shows up on one feed, the operator can view the feed in a larger size without sacrificing the view of the other feeds.
Overall, a multi-display workstation will help operators see more information simultaneously. Operators will be able to conduct rapid analysis of situations and stay alert.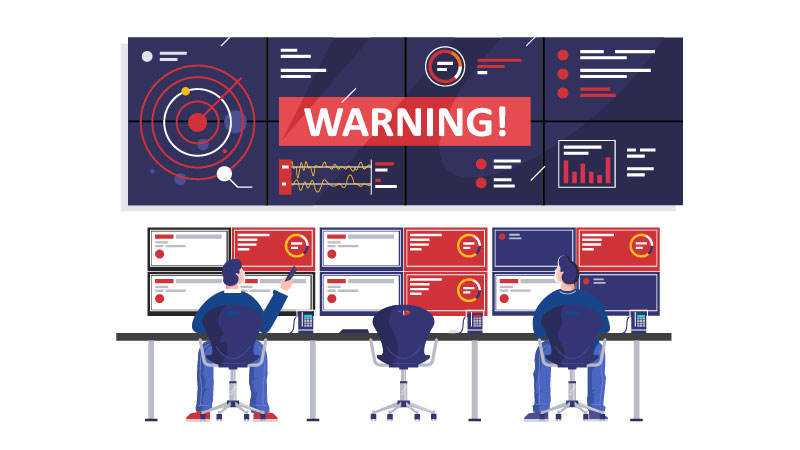 Better and Faster Decision Making
Improved performance and efficiency of the control room allows operators to act fast to deploy appropriate resources. Control room operators often need many sources and applications. These operators can maintain situational awareness and make intelligent decisions using multiscreen control room setups.
Multi-monitor setups offer access to operational data, act as CCTV monitors, show overview graphs, browse the internet, and review other office applications all at once. These setups can make room for more desk space, too, which will reduce distractions and allow control room teams more room to work. They'll have all the information at hand to identify errors, assess the entire situation, and make fast real-time decisions.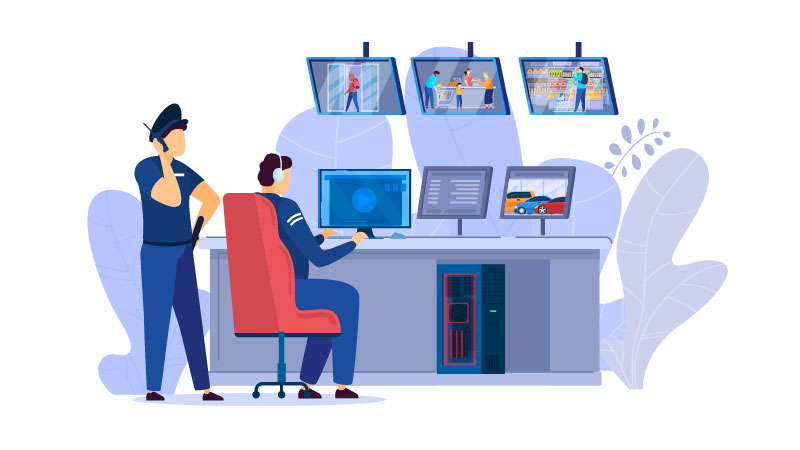 Minimised Human Error
According to a study released in Security Oz, 45% of screen activity is missed after 12 minutes of continuous video monitoring. After 22 minutes, operators can overlook up to 95% of screen activity.
Operator neglect and error are commonly cited causes of reported losses for businesses. In high stakes situations, control room operators have more opportunities for human error. Not only are the instances of error more common, but the consequences are potentially more devastating.
Emergency services, transport, and dispatch all have reported losing time due to errors. These errors lead to costly and sometimes fatal results. To combat this devastating occurrence, multiscreen control rooms reduce the risk of human error.
The University of Utah reported that multi-monitor setups lead to more efficient users and result in 33% fewer errors during work.
Multiple monitors improve operator workstations by creating an ergonomically designed environment, improving workflow for effective monitoring. Screens can be placed and angled with the operator in mind, allowing the operator to view each monitor with ease and comfort. Combining a multiscreen control room with video analytics will help manage the workload and reduce human error.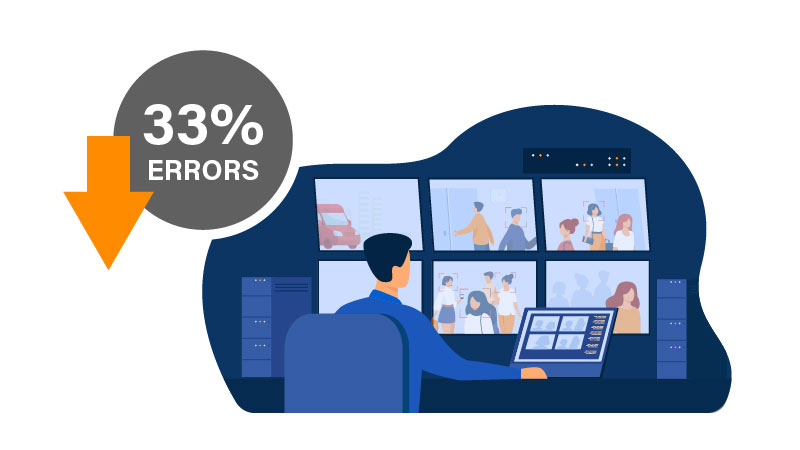 Excellent Visual Presence
With a multi-monitor setup, operators will be able to customize their viewing of surveillance camera feeds. This allows operators to set up an excellent visual presentation of all the data. They can move a variety of information and images across the screens. In addition, they can stretch a single image across screens for greater detail.
For example, take the transit system in rail control centres. These control rooms need access to clear and uninterrupted movement tracking of all vehicles. Operators can stretch a digital map across multiple screens to see an overview of the data. At the same time, they can track details such as movements, direction, speed, and scheduling. All this information can be watched in real-time, making it easy to identify issues quickly.
In response, operators can immediately act with safety-critical decisions.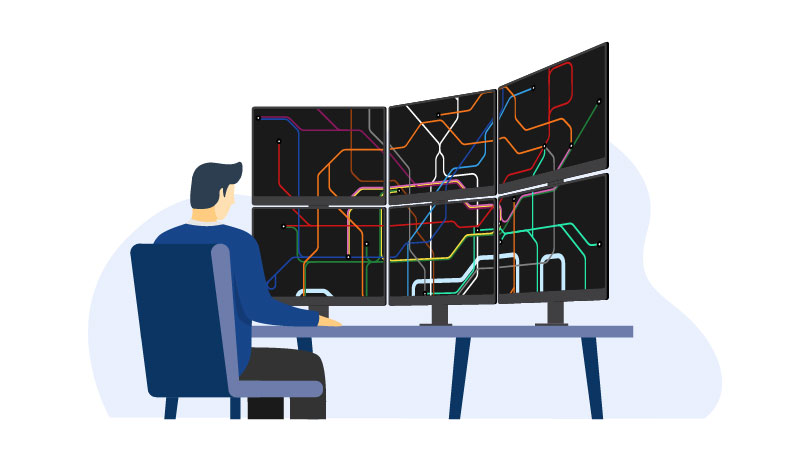 8 Things to Consider When Choosing a Multiscreen Setup for Your Control Room
Have you decided to upgrade your control room with a multi-screen setup? You'll need to know what to look for in your new monitors.
With high-quality monitors, you'll enhance productivity and reduce errors. As a result, you'll improve the security of your business. When browsing for new monitors, keep in mind display size, design, image quality, ergonomic features, lifespan, and more.
Display Size
The first feature of monitors to consider is the display size. You'll need to think about the size of your control room and how many monitors you need. You'll also need to think about how detailed you'll need each video feed to be on the screens.
In general, you should select several monitors of the same model and size to create consistency in the workspace. For office and personal use, choose 24 to 32-inch monitors. Remember that the size of the screen will also contribute to the weight.
Each monitor stand will only be able to support a certain amount of weight. If you're mounting your monitors, make sure the weight can be accommodated.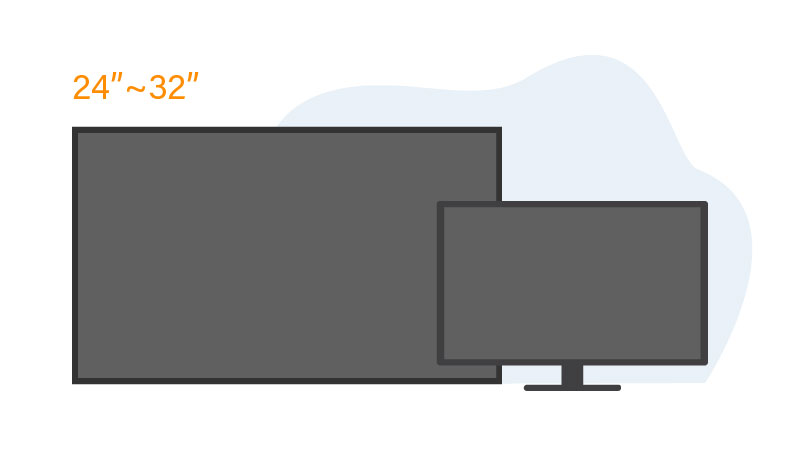 Bezel-Less Design
When you want to display one content source across multiple screens, regular monitors can disrupt the display. Bezels on the monitors and gaps between the screens can distract and cause a loss of viewing ability. Partial details could be covered, stopping the operator from having an uninterrupted view.
Bezel less monitors solve this issue. With narrow bezels, you can set up monitors to be side by side with minimal gaps and physical barriers. With a bezel-less design, you can view the content in one seamless image.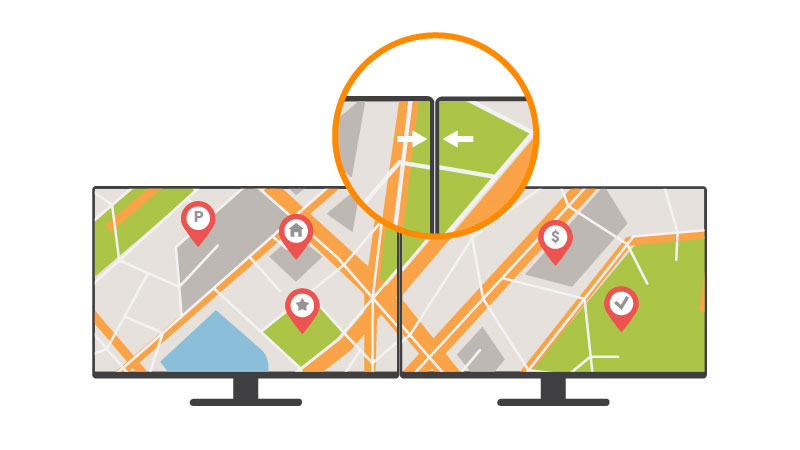 Display Image Quality
Poor monitoring and visualisation are cited as the reasons for more than half of all reported operational downtime. Operator neglect and error are actually very preventable with higher-resolution monitors. High-resolution graphics can be displayed for hours on the best monitors. This capability will improve visual references, operations, and communications with other security professionals.
A seamless high-resolution display in a control room will offer reliable image clarity. It will also allow operators to view content easily and clearly when enlarged. This improved image clarity is essential for smooth and efficient operations.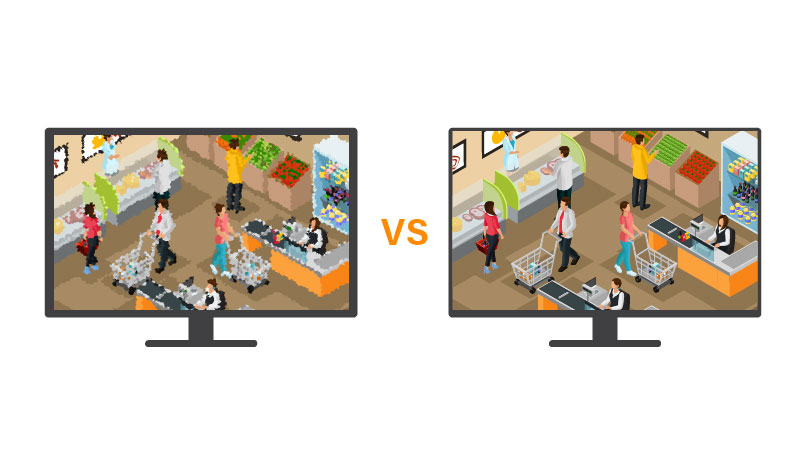 Ergonomic Features
When choosing monitors, make sure they offer all the essential ergonomic features. The ergonomic setup of a control room improves operator efficiency and reduces human error. Screens can be mounted on the wall, set on monitor stands, or displayed side-by-side on the desk.
Ergonomic monitor stands that allow for flexibility and adjustability. These capabilities improve an operator's work performance significantly. You can change the display's height, tilt, swivel, and pivot rotation. The displays are tailored to the operator's needs and comfort.
If you have a limited or unconventional workspace, mounting hardware is a must. You can overcome these limitations while saving desk space and improving accessibility to screens and content for operators.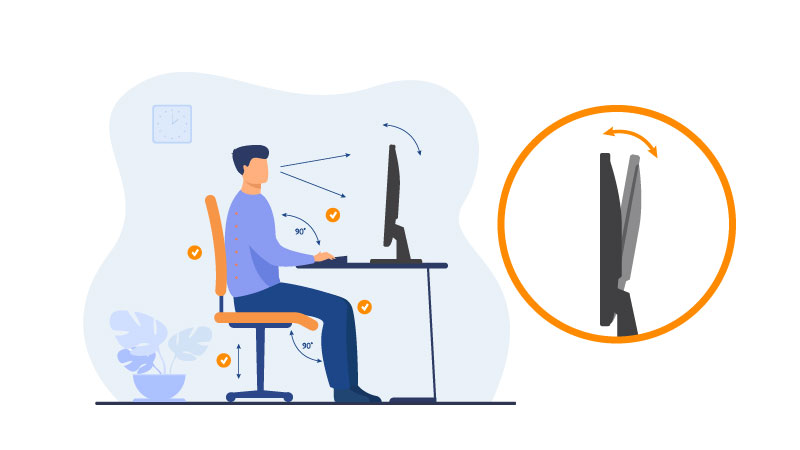 Monitors with a Long Lifespan
Control room monitors need displays that withstand 24/7 use. These screens must operate without any downtime. A mission-critical environment requires smooth operations supported by reliable and efficient monitoring systems. Any system maintenance efforts can result in decreased security and losses for the businesses.
Less reliable monitors can leave you without function monitors suddenly when you need them most. In a mission-critical environment, you can't risk losing a screen in the middle of an emergency. Once these monitors break down, replacing them can hurt the integrity of your seamless display. Commercial-grade monitors have enhanced features that allow for non-stop monitoring. They are designed for long hours and don't require nearly as much maintenance attention.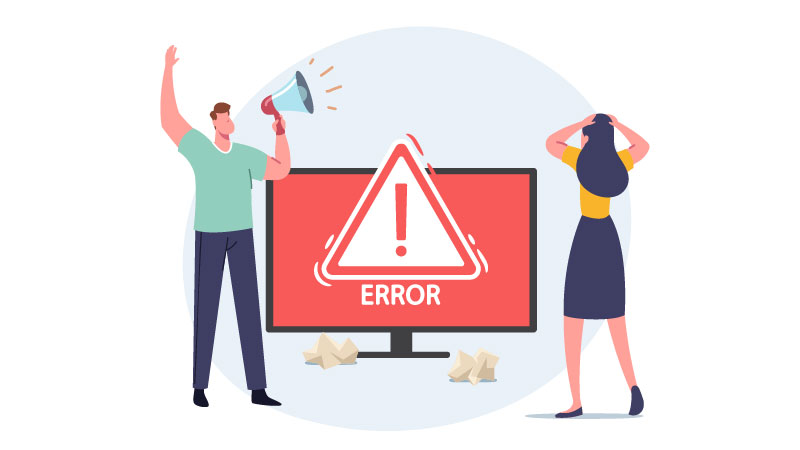 Connectivity
Know the requirements for your video connections before you choose monitors. Not all monitors are flexible with types of applications and multitasking. In a security operations environment, you need highly connective monitors. You might use adapters with most cables, but you need to check that your display can handle the workload.
To maximise the use of your monitors, choose ones with versatile connectivity. They should be able to work with many different applications and multitask. As a result, all the parts of your operations can run smoothly and without effort.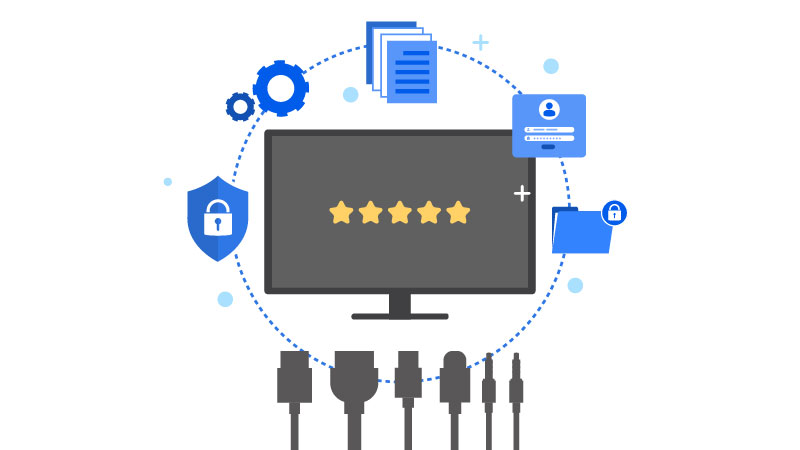 Mounting Flexibility
Are you looking to mount your monitors? You'll need to check the monitor's mounting capabilities. Displays are becoming increasingly standard regarding their mounting capabilities. Most feature a VESA mount adapter that you can use during your monitor setup.
Before you commit, though, make sure you know which kind of mounting solution you need. Don't only think about now, but about future setups that may need different solutions. Choose a future-proof display that can work with future expansions and improvements.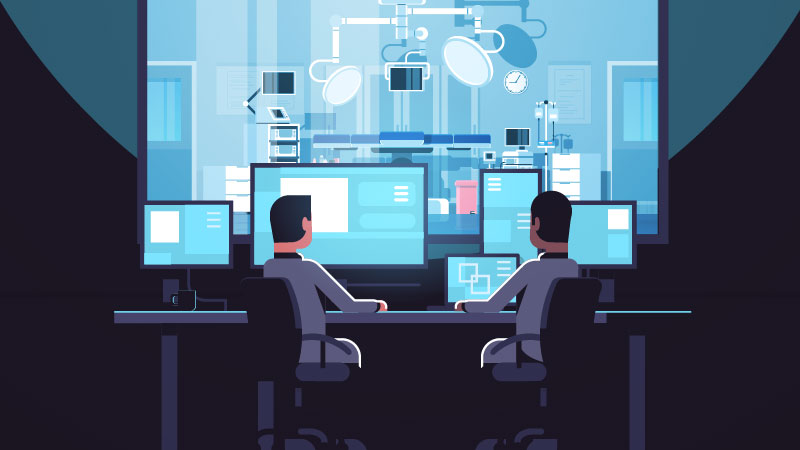 Match the Monitors
The most ideal situation for your control room is a seamless display that lacks distractions and disruptions. To achieve this seamless setup, you should match your monitors. You should calibrate all the monitors so that they look the same and image quality is not affected when switching displays.
The model and brand, as well as the age of monitors, will all affect configurations. Their differences will cause dissimilarities in multi-monitor setups, which can affect your operations. To calibrate your monitors perfectly, you should be able to alter the brightness, colour temperature, and gamma settings. Even then, monitors have too many variables, and you could still notice differences. The more similar the monitors are, the better your multiple monitor setup will be.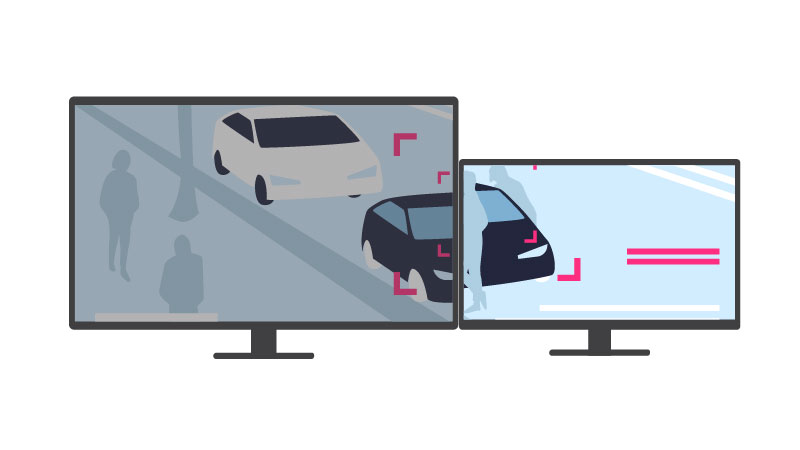 Set Up Your Ideal Control Room
If you embark on an update of your security control room, keep quality and similarity in mind. Focus on high-resolution surveillance monitors with a bezel-less design for effortless viewing. Don't sacrifice display size or ergonomic features either. These features are essential for productivity and reducing human error.
Good connectivity, long lifespans, and flexible mounting capabilities are all very important, too. Set up a comprehensive control room that will handle any workload. Most of all, make sure your monitors match so that your display is seamless.
Looking for a budget-friendly option that won't sacrifice any of these essential features?
The AG Neovo's SC-Series 24″ and 27″ surveillance monitors are ideal for deploying control room solutions. They offer picture accuracy, installation flexibility, and effective monitoring. These monitors include 3-sided bezel-less features and video enhancement controls for low-light footage. They also have incredible reliability, quality, and lifespan.
AG Neovo is the display choice of professionals. Improve your work productivity and save on system maintenance efforts with AG Neovo's SC-Series surveillance monitors. Read more about these amazing monitors today!