Bezel Less Monitors
MH-Series
Seamless and Wide Viewing Experience with Ergonomics
The MH-Series 3-sided bezel-less monitors for home, office and workplace are designed for multiple monitor setups. A fully adjustable ergonomic stand with VESA mount provides unlimited installation options. Full HD screen resolution and 20,000,000:1 dynamic contrast ratio provide exceptional viewing clarity, while built-in blue-light filter and flicker-free display technologies increase eye comfort. The MH-Series bezel-less monitors also support DisplayPort, HDMI and VGA inputs and dual speakers, making swift workstation setup and providing a borderless multimedia experience.
FRAMELESS DESIGN AND WIDE VIEWING ANGLE
The 3-sided bezel-less design broadens the screen space; it also allows for easy setup of multiple monitors with a reduced bezel gap, making users enjoy an expansive viewing experience. And the wide viewing angle of 178/178 degrees offers true colour accuracy for viewing from almost any angle to the screen.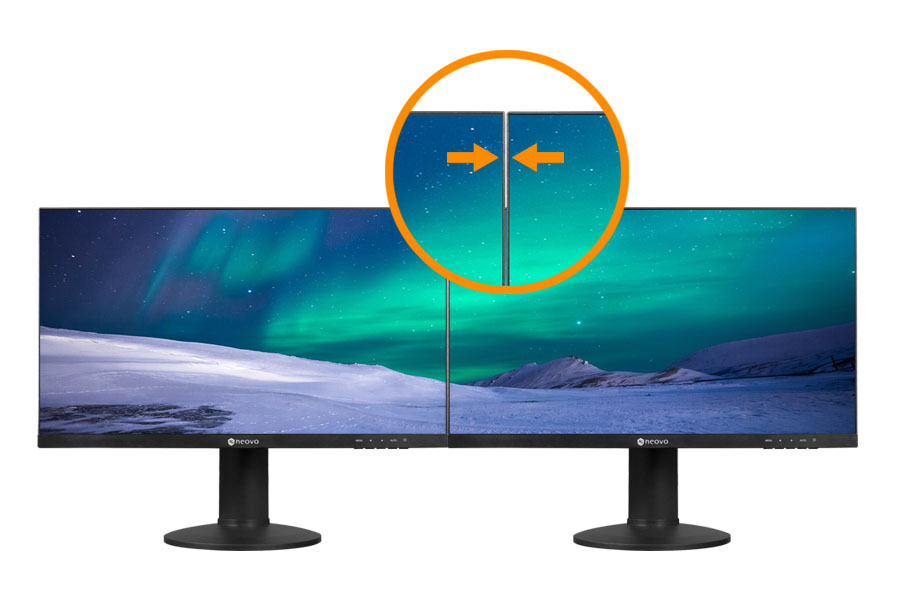 ERGONOMIC DESIGN
The height-adjustable stand allows effortless adjustment in any direction, including screen orientation, to attain the perfect workstation setup. Tilt, swivel, and height all offer ample flexibility and room to suit unique requirements. Switching from portrait to landscape is just an easy twist, with a pivot designed just for that purpose.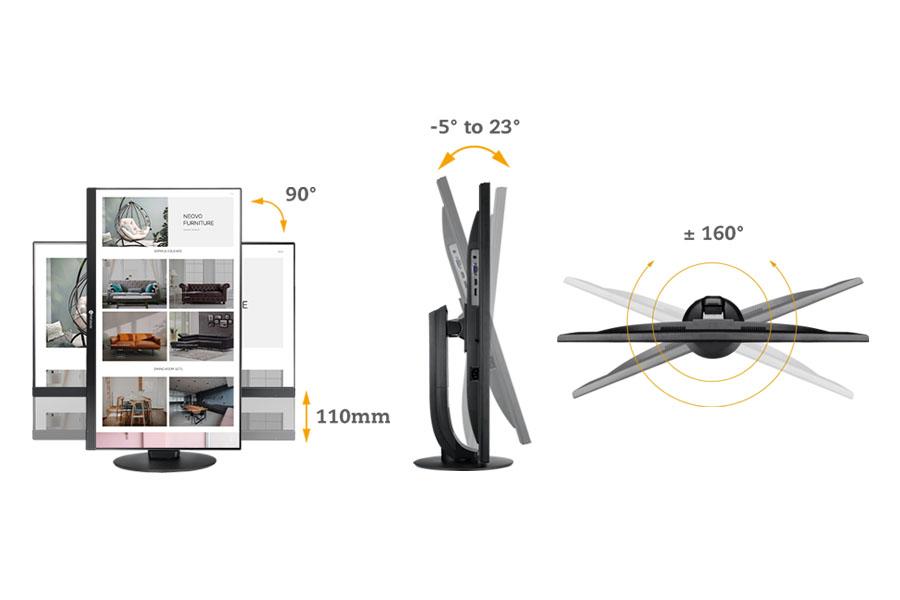 EYE COMFORT
Eye comfort figures high on the list of strengths that define the MH-Series. The flicker-free backlight and blue light filter of the MH-Series thin bezel monitors ensure a comfortable viewing experience by reducing eyestrain after long periods of use.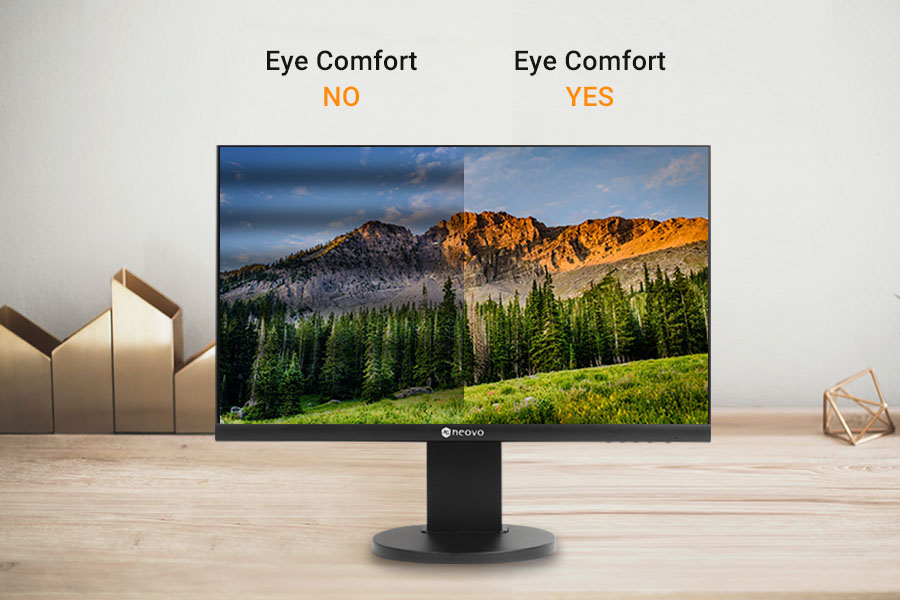 Copyright © 2023, AG Neovo. All Rights Reserved.