Dental Monitors
DR-Series
What Are Dental Monitors?
Dental monitors are designed for viewing images like x-rays of teeth to help dentists identify problems. The monitor is often mounted on a dental chair, allowing the dentist to easily review medical images and explain the symptom and treatment procedure to the patient. For safety concerns, the monitors can withstand cleaning and disinfection between patients is essential.

Multi-purpose Monitors for the Modern Dental Clinics
DR-Series dental monitors are certified with EN/IEC 60601-1, ensuring a safe and reliable medical power supply by equipped with medical-grade power adapter and equipotential terminal connector. Along with NeoV™ Optical Hard Glass Screen and white metal casing, the monitors can be cleaned and disinfected with standard cleaning solutions for dental clinics. Besides, to accommodate the need to view x-ray films, the series features an X-ray illuminator mode, which allows dentists to diagnose without switching to other dedicated X-ray view box. From dental practice to patient education, the DR-Series is the best monitor for the dental office.
VERSATILITY AND ADAPTABILITY
Designed with DC 24V power supply, the displays are ideal for long-distance (up to 5 meters) cable management between dental equipment and monitors. Compatible with VESA standard mounts, the monitors can be mounted on a rotatable arm with handles for easy movement on a dental chair.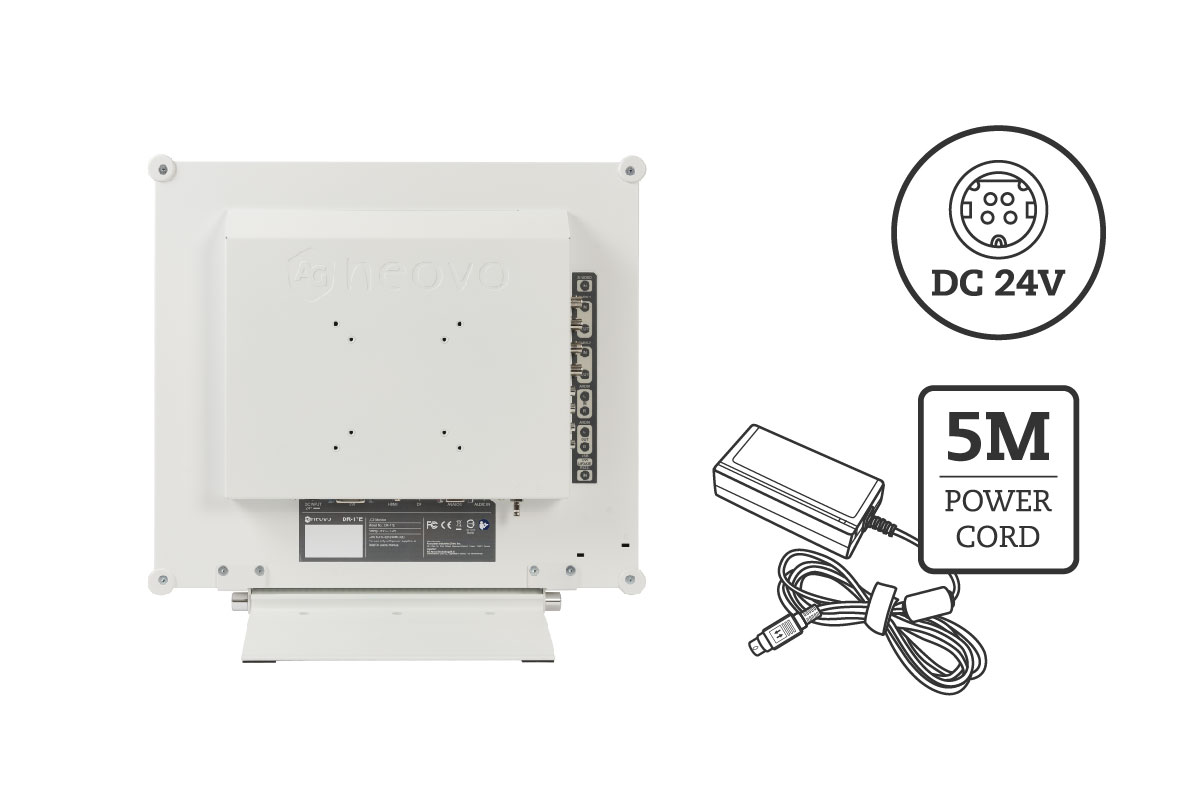 EASY X-RAY FILM VIEWING
The DR-Series features a unique X-ray illuminator mode that allows dental professionals to easily view X-ray films without separately installing a dedicated X-ray view box — just switch in or out of illuminator mode on the on-board keypad. Both physical films and digitalized colour images are viewable on the same monitor, making the DR-Series an optimal operatory monitor for dentists.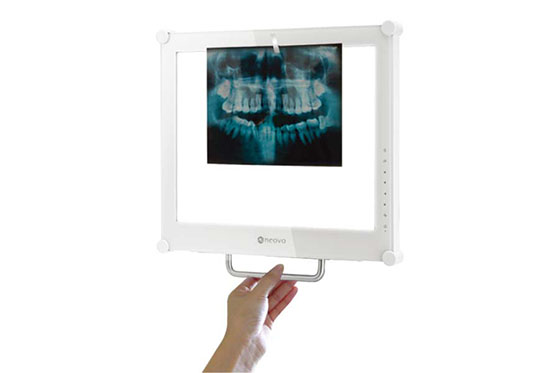 EASY TO CLEAN AND RELIABLE DESIGN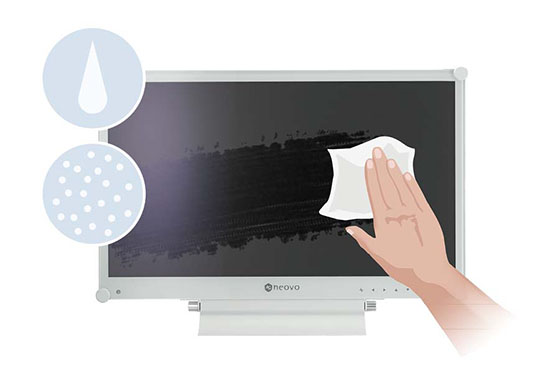 Copyright © 2023, AG Neovo. All Rights Reserved.