AG Neovo, seeing the sea in a display of clarity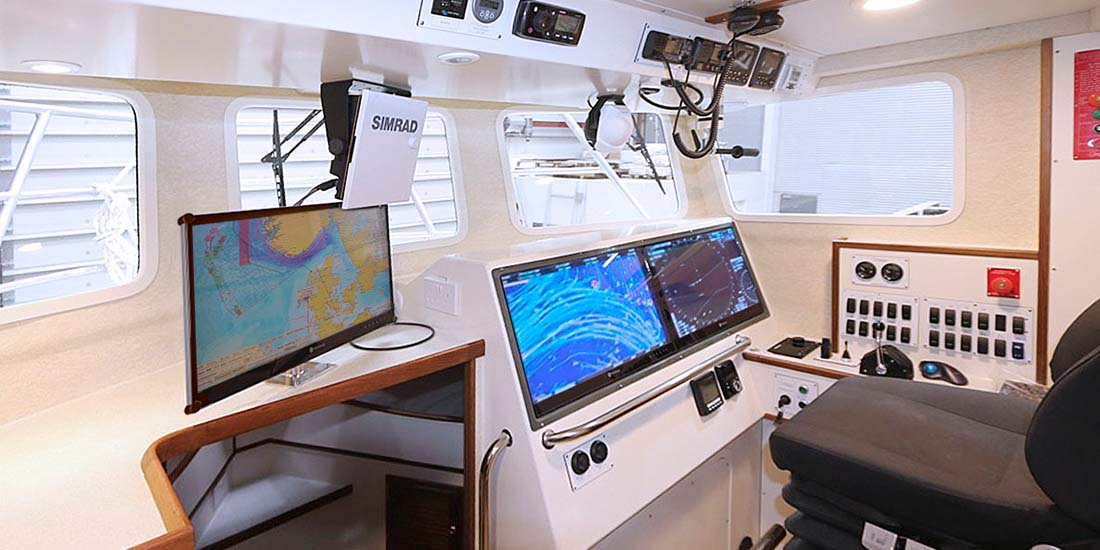 In the harsh environment we work in, the AG Neovo displays were the perfect choice, and I would not hesitate in recommending them.

- Gary Noble, Owner of Golden Dawn
Ocean views
They say seeing is believing and new technology makes it easier than ever before to see the world around us. This technology comes in many forms. Satellites have made it easier than ever to see an event happening on another continent in real time, the internet has given us the ability to instantly communicate with 100 people via a webcam and simple binoculars (they are technology) are still a popular way to watch wildlife from a safe distance. A technology that is spoken about less often away from the ocean is multibeam sonar but that incredible innovation, combined with the right display makes it possible to have a 3-dimensional view of the seabed.
A Golden Dawn for fishing
From the wheelhouse of the magnificent golden dawn fishing vessel, its owners, Gary Noble and Jamie Meadows, only have one thing on their mind: the next catch. Their craft is made for trawling in every environment with mackerel strippers and shoots, a seawater sprinkler system and the latest technology provided by SIRM UK and Furuno UK. Of course, for the best chance of a successful expedition, you will need to be able to see your technology working on crystal clear, robust display. That's why EDM and SIRM recommended the X-24E by AG Neovo.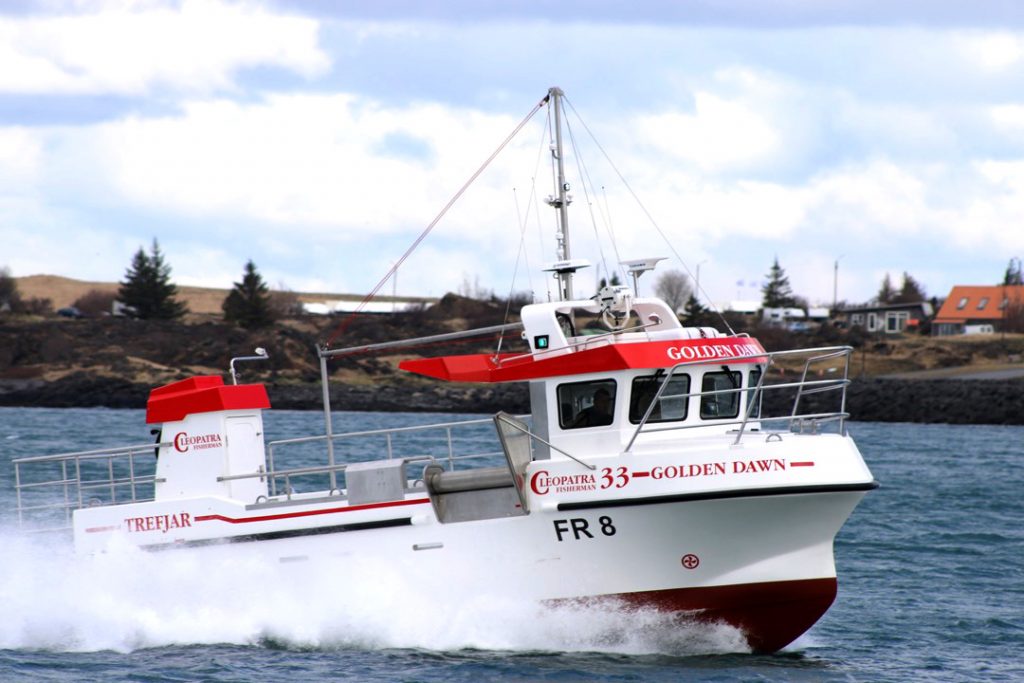 Visionary technology
Each X-24E has a different task. The first uses the Wassp Multibeam Sonar to display rich, 3 dimensional views of the seabed, the second flawlessly displays a Maxsea Chartplotting system and the third displays crisp, recorded images from the Wassp chart data. Although the challenges were different, the requirements were the same; effortless installation, robust, easy to clean and low glare. The X-24E's slim design, high quality widescreen glass front and durable metal housing exceeded all expectations.
Thriving even in the harshest conditions
AG Neovo displays are at their best when they are used in unique, challenging environments, their quality, combined with their strength and adaptability make them the go to option for Yvonne James of SIRM.
"A good product and excellent after sales support (through EDM) has made AG Neovo screens the standard fit in all our customers fishing boats, large or small." – Yvonne James, SIRM
Golden Dawn's owner Gary Noble agrees and is extremely impressed with the X-24E displays.
"In the harsh environment we work in, the AG Neovo displays were the perfect choice, and I would not hesitate in recommending them." – Gary Noble, Owner of Golden Dawn
---
You might also be interested in
View All