AG Neovo, seeing technological advancements from all angles on the Pia Glanz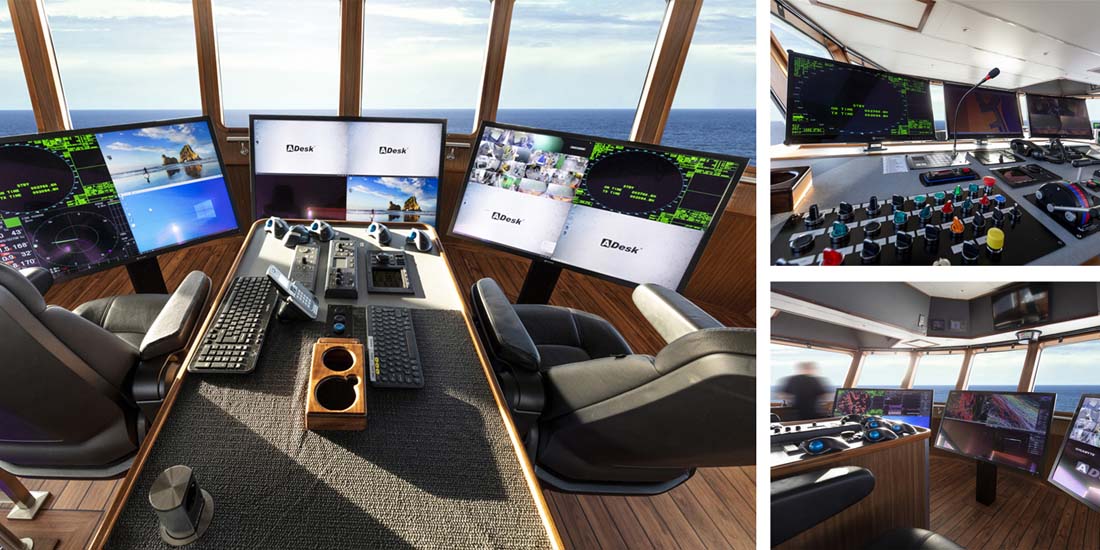 In the toughest moments, you need to be on top of everything at once. The four-split feature on the AG Neovo QX-Series allows us to do just that.

- Kasper Byskov, Vest-El.
Technological evolution
Even if we're talking about peripheral vision, an average human can only see between 160-210 degrees around them. Compare that to a goat's vision, which covers 320-340 degrees or a dragonfly, which has a full 360 degree field of vision (Healthy Pets) and it seems like humans might be at a slight disadvantage. Fortunately, it is not necessary for humans to see all around them most of the time and for those occasions that we do need to, a different biological advantage has helped us. The human brain is capable of many amazing feats and advancements in technology mean that when we need to, we can see multiple situations at the same time.
Navigating the array of challenges
When the crew of the Pia Glanz fishing vessel explained their display needs to our partners in Vest-El, one of their biggest concerns was staying aware of the constantly changing environment around them. This is especially important in rough seas with treacherous conditions. Seeing reports and statistics as they come in as well as seeing the live, changing surroundings would make for a much safer, much more successful outing. Pia Glanz also wanted displays that were robust, operational 24/7 and easy to install and upgrade. Vest-El didn't hesitate in choosing AG Neovo to meet their requirements.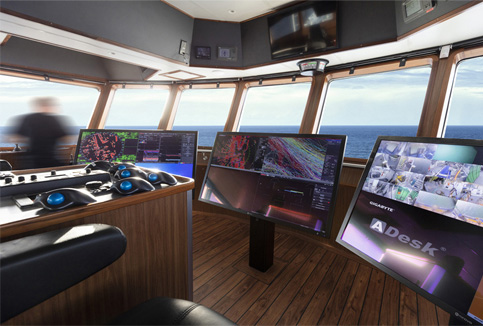 Tough to break, easy to upgrade, AG Neovo QX-55, X-17E and X-24E
Pia Glanz's 3 AG Neovo QX-55 displays now play a commanding role on the bridge of the fishing vessel. Having 4 full HD screens across one display makes it easy to assess the ever-changing times and each display can be switched to one 4K/UHD screen when a clearer focus is needed. Replacing these displays in the future will not require Pia Glanz to change their whole infrastructure as just like the 2 X-17E displays and the 21 X-24E displays, their look stays consistent even as their technology advances. 11 of those 21 X-24E displays sit alongside the 2 X-17E displays in the wheelhouse, offering the captain a comprehensive overview. This leaves the remaining X-24E displays for general information in the personnel area.
It's clear who you can count on when times are tough
Many displays work well in perfect conditions but something that stood out for Pia Glanz and Vest-El with the AG Neovo displays was their quality and durability in the toughest conditions. These displays not only provide a high level of reliability, they are also easy to control and they have an added bonus of being beautiful to look at.
---
You might also be interested in
View All