AG Neovo, displaying a gentle touch in sensitive environments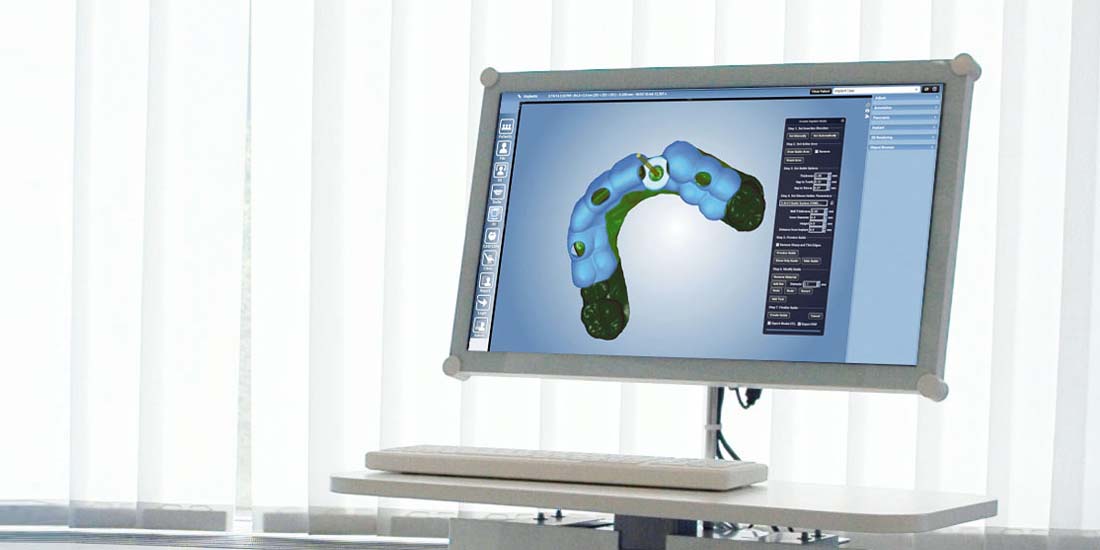 At Dental IT, our priority is to take care of the digital so that our clients can focus of the clinical work. We are able to create the best possible solutions because of partners such as AG Neovo. The TX-22 White has been a huge success in the clinics it has been used in so far and we know we can always trust AG Neovo to deliver great results. We couldn't support dental clinics without the support of partners like AG Neovo.

- Mr. Mike Chapman, Vice Director of Dental IT
When technology improves, so does our health
Would you believe that the first x-ray machine was discovered by Wilhelm Roentgen in 1895, less than 100 years after the thermometers were put into everyday medical use? Not only could it scan our bodies for diseases, it was also able to treat certain cancers with radiation therapy, which with some adaptions is still used in medicine today. Those adaptions and new devices such as MRI machines, anaesthetics and dental implants have transformed and extended the lives of many patients and made it much easier for doctors to focus on patient care. In dentistry, scanning machines and displays have been integral to technological and medical advancement both in discovery and treatment.
Identifying the solution
Many discoveries have been made about the possible reasons for broken teeth but what most people want to know when they go to the dentist is "what can you do to fix it?" Often, a replacement is the best option but making sure that replacement is the perfect fit for the unique dimensions of your mouth can be a challenge. It takes a combination of great dentistry, advanced scanning technology and superior displays to identify the ideal solution.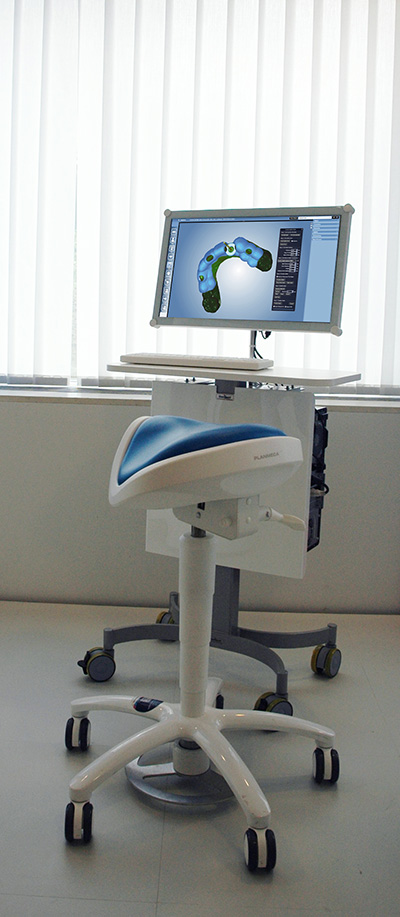 Open wide for TX-22 White clear results
Dental IT specialises in delivering the best technology to the skilled dentists and support teams they work with, which is why they partner with AG Neovo and Planmeca. By using Planmeca's technology, a dentist can fully assess a patient's broken tooth using 3D intraoral scanning and displaying the live results on a clear, full HD TX-22 White display by AG Neovo. With 10 touchpoints on the smooth and accurate P-Cap (projected capacitive) touchpoint technology, a wide angle and a tilting flexibility that ranges from -5° to 90°, the TX-22 White ensures a comfortable and consistent viewing experience. The white housing on this medical grade EN60601-1 compliant model creates a display that blends easily into the environment and the glass front panel protects the display against dust and splashing liquid.
We couldn't support dental clinics without the support of partners like AG Neovo
To date, the TX-22 White by AG Neovo is being used in 5 different clinics as part of a CadCam system. Dental IT has been given a lot of positive feedback from dentists and they will continue to offer this state-of-the-art display to future clients.
---
You might also be interested in
View All