AG Neovo, clearly displaying change at the brandenburg archaeological state museum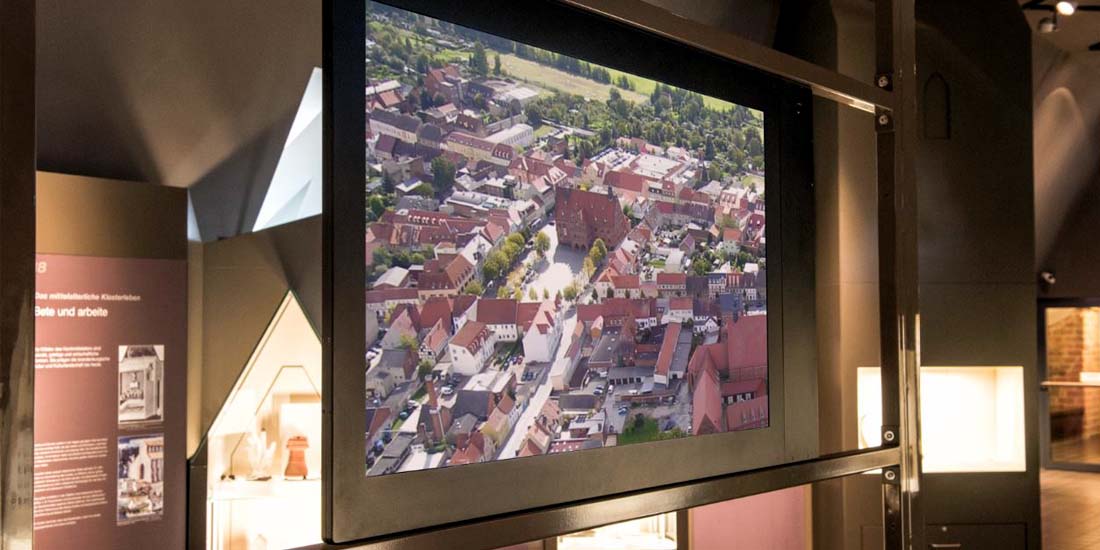 We are extremely satisfied. It is clear that a lot of care was taken when implementing a solution that fits our needs and stays within our budget.

- Dr. Rainer Kossian, Museum and Department Head
Rediscovering a land of change
Throughout the ages, Brandenburg has developed a rich and fascinating cultural history. With the guidance of approximately 10,000 exhibits, the Brandenburg Archaeological State Museum offers the visitor the chance to immerse themselves in a journey of discovery. Since its inauguration in 2008, the museum has used its 2000 square meters of exhibition space in the Pauli monastery to great effect but just like Brandenburg itself, the museum has had to adapt over time and in 2018, the museum representatives knew that the technology needed to change.
Seamless integration into the new technology era
Initial discussions with the screen technology experts at VST made it clear that the museum had three main criteria. The new screens must…
Be adaptable to the point that they can integrate old media into this new technology.
Be compatible with existing technology.
Be robust and easy to use.

AG Neovo has a range of excellent displays so VST knew there was a good chance of finding the perfect match if they started there.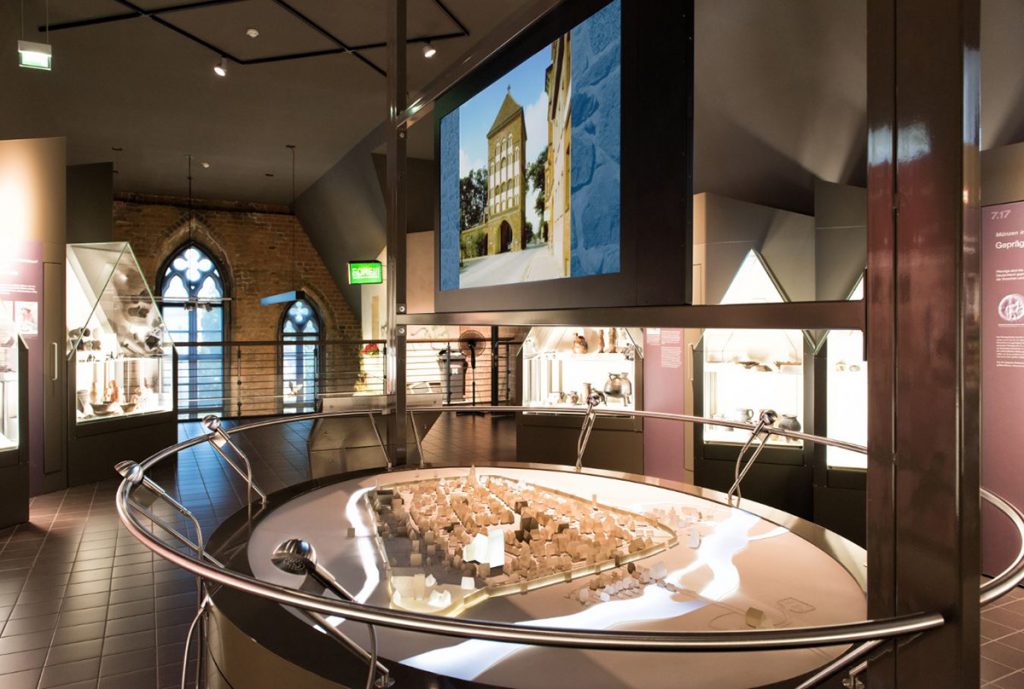 DS-55 – Adaptable, compatible, easy to use and robust
It didn't take long before they found the DS-55. Its 23.4mm slim profile, double-sided, 55" display offers everything the museum needs and more. Not only is it able to integrate old media and work with existing technology, it is possible to manage from one server, meaning that the inefficient process of switching each display on and off individually is over. The full HD resolution of the DS-55 immerses the visitor into the individual content on both sides and the robust metal case makes sure the display is protected.
The future of displaying the past
Both the museum's representitives and visitors have been truly impressed with the high quality of the DS-55 displays, adding to an already extremely satisfying experience. The seamless transition from the old technology to the new, combined with a robust display that's easy to use has made displaying the past better for the future.
Museum and Department Head, Dr. Rainer Kossian elaborated on this by saying "We are extremely satisfied. It is clear that a lot of care was taken when implementing a solution that fits our needs and stays within our budget."
---
You might also be interested in
View All