AG Neovo, safely parking displays in Cologne Service Parkhaus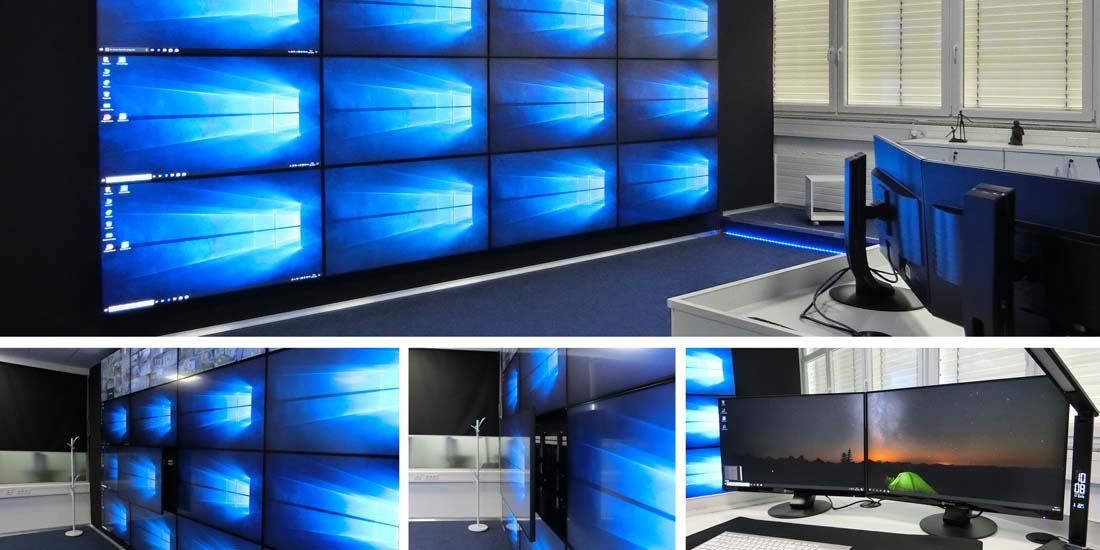 We are pleased with the grandiose pictures of the displays and the uniform and highly professional look of the new control center.

- Jonas Hasenjäger – Project Manager – CPS
More than pride
Imagine returning to your brand new car and finding a smashed window. Thieves had broken in and stolen nothing but a carrier bag full of shopping. Sadly this happens all too often if you park on the street or in an unsecure carpark. Cologne Parkhaus Service's (CPS) priority in their 35 carparks across Germany is to keep your car safe from theft and vandalism. To achieve that, they use the best technology provided by the likes of Axis Communications, Senstar and AG Neovo.
Keeping up appearances
Monitoring 50 video streams 24 hours per day, 7 days per week, 365 days per year is no easy task. Without a seamless connection and clear displays, protecting customers against serious crimes would be almost impossible. Even simple challenges like helping a client with ticket problems would become more difficult. Using different size displays from various manufacturers was not only an eyesore, it was difficult for CPS to work with and to manage. It was time for a complete overhaul. They needed one brand and one model type with a narrow frame and cables that were easy to reach. They needed the PD-55 displays by AG Neovo.
A brighter picture
Professional security partner, VIDEOR recommended AG Neovo to CPS based on their products' long life cycles, 24/7 operation and ease of installation. The PD-55 was the perfect solution. Their push-to-open brackets (VWM-02) make them easy to service, their 6.5mm logo-free frames ensure a homogeneous appearance and the Anti-Burn-inTM Technology function mean they can be in constant use. With 700-nits high brightness, 10 bit colour depth and 4ms response time ensuring life-like visuals, CPS have everything they ask for and more.
Beautiful and functional
CPS are extremely happy with the beautiful appearance of the 16 units of PD-55 displays that are used to monitor the 50 video streams. Combined with the frameless design of the FS-27 workplace monitors, they are no longer an eyesore, they are a sight for sore eyes. More importantly, they play a very important role. They help to keep their clients safe and satisfied.
---
You might also be interested in
View All