AG Neovo, displaying the right solution for NEP Studios Denmark Video Assistant Referee (VAR) vans every time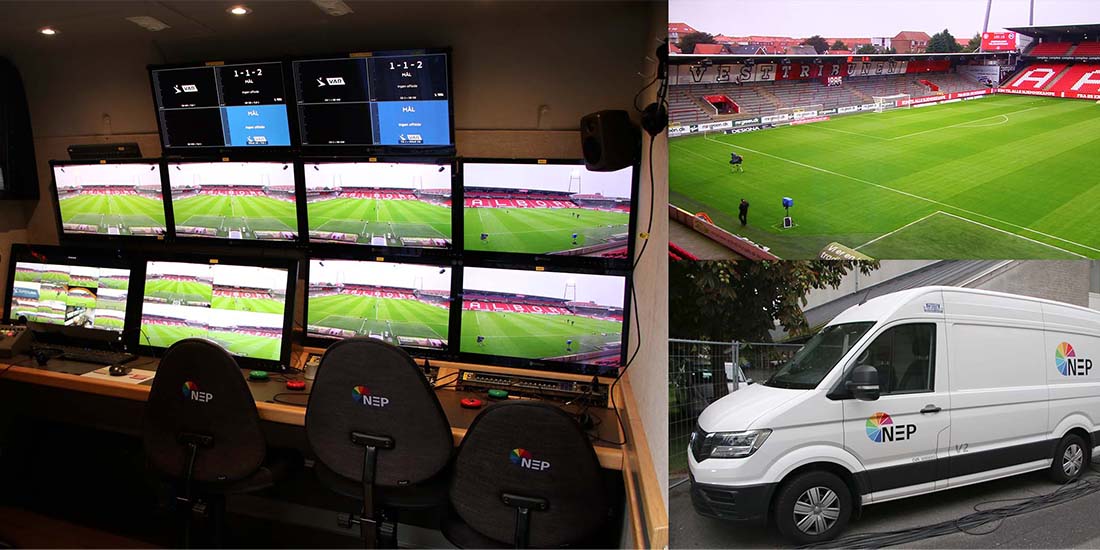 AG Neovo is proud to be selected for this installation for NEP Studio, who has introduced this installation to UEFA and FIFA."

Jørgen Abildgaard, AG Neovo Sales Manager for Nordic and UK
Tactical technology
Finding the balance between bringing technology into what many call the beautiful game and keeping the competitiveness on the field between humans is always a challenge. Slowly, but surely, over the years, football, AKA. soccer has integrated communications between referees, goal line technology and most recently, VAR. Making sure that the joy and the flow of the game isn't reduced by lengthy stoppages, while increasing fairness with near instantaneous checks on decisions made on the pitch is VAR's goal. To do it well, you need the best technology, which is why NEP Studios Denmark enlisted the support of AG Neovo.
A display of certainty
Action at a Danish Soccer Superliga football match isn't all on the pitch. There are 10 extra players who are not supporting a particular team but who instead support the on-pitch referees. Sitting in a surveillance van, these HX-24E and HX-24G displays are closely monitoring every movement in case the officials miss a moment. 8 will be working at any one time with two substitutes just in case there is any doubt about goals, penalty awards, red cards, mistaken identities, offside decisions etc. Football is an important part of people's lives so these displays have to be the best of the best. Like many good players, these AG Neovo displays start with speed. Their HD-SDI interface makes sure that the action on the pitch is instantly relayed to the displays in the vans, leaving the referees enough time to make a decision before the fans become anxious. Like all good players, AG Neovo displays don't just rely on one asset.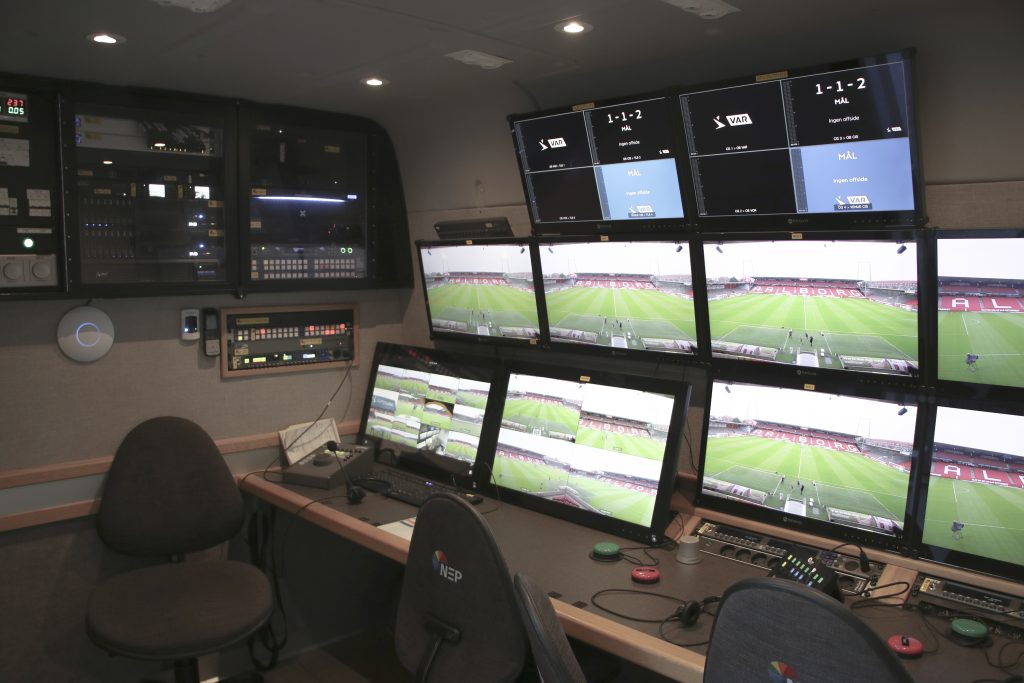 HX-24E and HX-24G, high definition, uncompressed, clear decisions
Speed without the quality wouldn't amount too much but the HX-24E and HX-24G displays provide crystal clear, Full HD 1080p resolution with a 300 cd/m2 brightness to the team in the van. HD-SDI and 3G-SDI camera signals are received, uncompressed, directly to the displays from a distance of up to 300m without the need of extra converters and adapters. Anti-Burn-in™ stops the possibility of Ghost images, which is of ultra-high importance in a football match where assessments are made in the moment. Displays, like players, need to be protected, which is why these HX-24E and HX-24G displays have a robust metal housing and NeoV™ Optical Glass Screen to keep them at their best in any environment.
An introduction to UEFA and FIFA
Actions speak louder than words and the actions of NEP Studio offer a great assurance of the quality of the AG Neovo displays. After the initial installation of 45 HX-24E displays in 2020, NEP returned to ask for 5 HX-24G displays. Not only that, they also introduced the installation to UEFA and FIFA, the most important governing bodies in European and world football.
---
You might also be interested in
View All